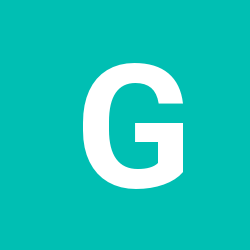 Content count

11

Joined

Last visited
Community Reputation
0
Neutral
Profile Information
Gender*
Toyota Model
Toyota Year
Location
How did you find us?
Annual Mileage
Interests

Classic Cars
General Automotive
Motorsport & Racing
Car Modification
Computers & Electronics
Hi Ben, I don't know about the wiring loom of EP91 Starlet and Paseo, but I did put a 4EFTE into my Toyota Sera which originally has a 5EFHE engine. You're going the other way from 4E to 5E :) So gearboxes should bolt up just fine. However, I have to have a manual ECU because the auto in Turbo Starlets is electronically controlled by the ECU and my mechanical gearbox won't return the correct signals. I think you'll need to find out if the Paseo donor has an electronically controlled auto box, or mechanical. Sadly, I don't know the difference except the wiring & ECU. So maybe that will be some help - auto ECU from Turbo starlet has 3 plugs, manual has 2. If your ECU's are both the 2 plug variety, you're probably safe. Good luck & have fun :)

Sad to hear, mate. Do you have insurance? Is it going to get repaired? good luck with it whatever happens.

Hi Gary, the only workshop manual I've heard of for the Sera is in Japanese and translation was cost prohibitive. There are manuals for Starlets and 5E-FE engines which come pretty close, but nothing specific to the Sera that I know of. If you're after specific information, I'd recommend joining a Sera specific forum - namely: http://www.omicron.uk.com/sera/forum The owner of the forum (Andrew) is in the UK and runs a automotive business. He used to own & modify a Sera or two and he provides great support to fellow enthusiasts from all round the world. I'm pretty sure it's Andrew who has the workshop manual. Cheers! (p.s. photos will be along eventually, I just haven't had any daylight hours at home)

Hey, congratulations. How's the Sera going? I know of two people who recently obtained a Sera in Sydney - one got a door from me end of last year and the other a mirror just last weekend. Are either of those you? :) Share up some photos of your car - I love seeing any Sera that's being kept on the road.

ROFL - just re-found this post again - now it's been 3 years instead of just 1.5. I still have our sera - it's now been 13 years of ownership and I did the turbo conversion. Woo hoo. :) This is a recommended mod in a big way, especially on an automatic. Why did it take me so long? Power is up about 20% but it's 200% more fun to drive. I'll admit, lag is very noticeable with the auto so getting the car moving is slow, but as soon as you reach 10kph, boost starts to build and acceleration is smooth and firm. I did spring an air leak on the manifold which caused the car to idle at almost 2,000rpm. This eliminated the lag issue and even chirped wheels on take off :) As for performance statistics, I haven't measured it on the drag strip, but it has enough power to spin the wheels (while cornering) and my guess at 1/4 mile times is an improvement from 20 seconds to 16. Traffic light grand prix shows this auto 1.3 turbo to be as fast as a 1.6L manual Satria GTI. My conversion method - I was lucky to find a wrecked Sera at a wholesaler auction - it already had the conversion with an EP82 4EFTE and the whole car was cheaper than a front cut. I found someone to swap the engine over, keeping the Sera's auto and we also had to change the plug on the knock sensor wiring, extended the wiring on the intake temp sensor, fitted the exhaust and plugged in the 4EFTE manual ECU. I may have made that sound easy - I didn't do much of the heavy work, the great mechanic did all of the hard stuff and I just helped as much as I could. Onto the road it went and then I found out the seals in the turbo were blown :( Luckily it was simple to replace, I even did it myself :) Last things were engineering certificate, convert top mount to front mount and now the job is done. I got lots of help & info from the people over at AuStarletClub.com so recommend them for specific Starlet or 4E/5E engine related info. If you want to see my (wife's) car, check it out at Toyotafest October 6th 2013 at Castle Hill. (The website hasn't yet been updated, but stay tuned if you're interested, or look for threads on Toymods forums: http://www.toyotafest.org.au/) Cheers!

Hi Deecaf, if you've still got the Auto box, can you tell me more about it please: condition, kms, any ECU available with it? anything else you can think of? I'm looking (again) to convert to 4EFTE and will probably need a GT auto trans, so have bookmarked your listing here. TIA. Graham.

It's been a few years since I visited, but I thought I'd check in and say hello because I still have the same Sera that my wife bought 9 years ago. It's blowing and leaking a bit of oil at the moment, so I'm considering a 4E-FTE transplant or even a hybrid 5E-FHTE engine. This has put me into research mode and how I re-found this forum that I signed up to 5 years ago! Maybe I'll increase my average post rate to more than once every 18 months :) Any other Sera owners in Sydney, give me a shout. Graham.

I was just checking the forums looking for a 4EFTE to put into our Sera and found your thread. Manual conversion can and has been done and I don't think it's extremely difficult. The best way to do it is to have a donor vehicle and in the instances I've heard of, the donor was a EP82 or EP91 imported starlet front cut. There should be some details of the conversion on the www.toyotasera.co.uk website or forums. I'd recommend joining up there if you haven't as there's lots of Sera owners there and lots of good information. Here's one snippet of info I've found after just 1 quick search: Hope this helps. Graham.

Hi Zeek! It's a small world alright. G.

Well, I just came across this site and thought I'd have to add to the Sera ranks. I've got a wife who has a Sera, so hopefully that counts :) It's a 1990 Auto model and it goes very well. just under 120,000Kms too! I've added it to the garage so feel free to check it out there or have a look at the quick webpage I whipped up a little while ago: http://members.optusnet.com.au/gaconsulting/sera Cheers! Graham.