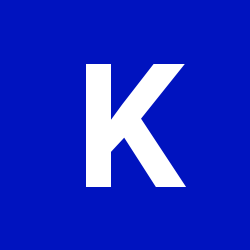 Content Count

72

Joined

Last visited
Community Reputation
0
Neutral
Top Gear host Jeremy Clarkson says outed Stig Ben Collins has been "sacked" from the popular motoring show. The Formula 3 driver was revealed as the mystery white-suited driver after the BBC failed to stop him publishing his memoirs last week. "It was such a shock," Clarkson told little-known English community news service WitneyTV. "It was horrible actually because I liked him and he came around to my house and had drinks, and all the time he was writing a book, so I feel a bit hurt." Clarkson hinted The Stig character may be dumped from the new BBC series, due to air later this year. Collins took over the role in 2003 after a previous, black-clad Stig also revealed his identity in a book. "Trust me, we have many, many thousands of people queuing up to be whatever it is that we create," Clarkson said. "I've spent the last three weeks doing nothing but trying to figure out what we will do instead. "Top Gear is damaged but not out," he added. Source: http://www.abc.net.au/news/stories/2010/09/08/3005874.htm

This guy should be in the ring as the undisputed champion. What is the name of the church he is at? is it the Jedi Knights?

I recommend Clintons Toyota at Narellan, great workshop team. I agree, it helps if you have extended family that works there ;)

Mate we have a 2010 ZR6,we looked at the SX6,but we settled on the zr for the; Leather trim, Auto tilt and heated external rear veiw mirrors, Rear powered internal sunshade, powered passenger seat,(auto slide,lumber and recline) auto rain sensing wipers, electro-chromatic internal rear veiw mirror, drivers seat memory with link to external mirrors, and the Smart start/entry feature,that way we dont have to worry about adjusting seats and mirrors each time the wife or I drive it as each key fob is programmed for each other and seats and mirrors adjust accordingly, hope that helps you out with abit of info, but do yourself a favour and instead of listening to myself and others get yourself down to a Toyota dealer and have a looksie first hand Damn! Toyota seriously pumped some big new features into the facelift models. I couldn't agree more.... If I didn't have a S/C on mine I would consider trading up to a facelift model. Damn you Toyota!

That sounds about what I was quoted from Toyota. Wait until you get the price for the rears, ouch. When it gets time to do the rears, buy from GSLrallysport on here and get someone to install, will save you $$$.

Great pics of the TRD. @ Djkor, I noticed your lower drill has mesh, did you do that yourself or did it come like that?

Yep, we've got QFM pads on the the shelf to suit TRD Aurion. Front QFM HPX (Bendix Ultimate equivalent but very low dust and rotor wear) $110 QFM A1RM (Ferodo DS2500 or Bendix SRT equivalent) $149 Rear QFM HPX $79 QFM A1RM $119 The Aurion fronts are special, most QFM pad are the same price front and rear as the rears quoted above. Any questions feel free to give us a bell on 1300 884 836. Regards, Greg Just incase anyone is wondering if GSLRallysport is legit, I can vouch for him as I have bought pads, rotors and fluid from him before from another forum. Great service and I had only messaged him the other day for prices on pads for my TRD which I will be replacing soon.

Finally got my car fixed, took 3 weeks in total as the repairers had some trouble getting the parts. All up, I have a new grill, splitter (lower grill), trd mesh and spray. From what you can see in the pics and some areas resprayed, the panel beaters said the total cost was just over $4000.00 in parts and repairs. Just glad to have my car back after driving my wifes Astra for 3 weeks.

Sorry, just spotted the reduced price. Am interested, but need to check my finances.

Great shot. Please wait a few seconds for Video to Load!

Turbo does sound nice, but each to their own really. This is what I want to hear: Please wait a few seconds for Video to Load! Im glad my s/c doesnt sound like that. I would be getting pretty sick of hearing it all the time in my everyday car. Plus having a quiet s/c makes it more of a sleeper on the road. "SLEEPER"......... Couse you cant half tell its a TRD......... There are alot of people out there that have no idea that the TRD's have a s/c. When I tell them they are "OMG :o Really?" Especially, the Falcon and Commodore driver that have never ventured past a Ford or Holden.

Well, it looks like they are replacing the grill and the gray/silver part of the bumper, repairing and respraying the red part. So, if I can manage to keep the grill I will see if it can be salvaged at all, I don't think it will be worth while keeping the lower part of the bumper. @ secaboy.... I doubt they will hit me with the excess. I just had a call from the truck driver wanting to varify some details with me as he is filling out his forms (I wish everyone that caused an accident was as decent as this bloke is, I kinda feel a little sorry for him).

wilbur94, It is held on by an adhesive and located by two lugs (one hole and one slot, circled). The adhesive is easy enough to remove (although very sticky), but you would need to bog up the holes and paint :( The Aurion badge on the front doors should only be held on by a similar adhesive. I too like the facelift look ... but I would choose against removing. Shame about the locating holes, but that isn't much adhesive. I removed the bump strips off my last car and it took me ages to remove the adhesive.