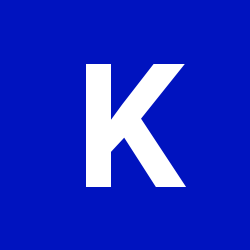 Content Count

49

Joined

Last visited
Community Reputation
0
Neutral
Cheers for the info daniboy. The alignment was also an extra $50... I feel a bit like I'm being overcharged.. >_<

Hi everyone, I've been having some slight dramas with my sportivo where the car seems to be pulling left more than usual. After two wheel alignments and balances, I decided to book into Fulcrum. I'm a little concerned at the price, so if there are some experience guys here with these particular parts, could you comment to let me know if I can get these parts cheaper? I have a mechanic to do the job for me, I'm just looking to see if I can get parts cheaper. I require the following: Control Arm Bushing Lower (Left and Right) quoted $215 Rack End (right) quoted $31 Labour quoted $381.82 !!! I am in the brisbane area. Any suggestions as to cheaper parts? Thanks.

Hi, I did this this morning, and had the same problem, until I installed that little black o-ring sitting inside the box... >_< However, now my fuel gauge isn't working. I've taken the filter out, double checked it all, but it's still not working. The fuel light is on, and the guage doesn't move from emtpy. Any ideas? Thanks.

Hi, Thought I'd share another successful task on my Sportivo! Decided to changed the transmission fluid, and used the Castrol Syntrax 75W90 and Nulon G70 as recommended here. At first, getting that bloody fill plug (10mm Hex) was nearly impossible, but got it off with a couple of good hits with a hammer! At first, I was a little disappointed, as the gears weren't quite as smooth as I was expecting, but now after doing a nice long trip from Syd to Canberra, it feels a hell of a lot smoother. If anyone wants to know more about it, let me know. Happy to lend any assistance. Overall, I'm quite happy with it!

$500 is about right, mine cost me $520 Fuel filter is under back seat Log book servicing is important for resale you will get more when you sell and pretty much any mechanic can stamp log book but they wont stamp it if you have done service yourself Thanks for letting me know. That's dissapointing I guess.

The Sportivo is a really fun car! Great combo of reliability (Toyota FTW!), Fuel Economy, maintenence/rego/insurance and power when you want it too! Lift = awesome! There's a definite boot at 6k-6200rpm. It will run on 95 octane. Great car dude, you won't be disapointed!

Hi everyone, I'm soon due for my 80,000km service, but know how damn expensive it is, as my partner just paid $500 for her service. I seriously refuse to pay that much, considering 3/4 of the stuff you can do yourself. Basically, i've done: Oil and Filter Spark Plugs No need for air filter as i've got a CAI Brake fluid - changed when I upgraded to Slotted Rotors and stainless steel braided brake lines Balance on wheels - recently done Tyre rotation - can do that myself So, basically all I need are the fuel filters (never done them before so I'm not sure how to replace them or where they are - could always search the forums/ask so no biggie), and also all the inspections. Would Toyota or anywhere stamp/sign the log books if i've already done have of it, or will they be required to do everything in order to fill in the log books? And, how much do you think they would charge? The car is second hand and not under any warranty either. Oh, and next question, are log books even really that important if your doing all the servicing to the 10,000km schedule, or sooner as a lot of people do?

can't go wrong with Toyo Proxes 4! Very grippy, but I paid $240 per tyre.

Hi, Not sure if my PM went through, but I just wanted to know how the handling was after you installed the Cusco Tower Bar? Cheers.

It's ok, i've found this: http://au.toyotaownersclub.com/forums/inde...amp;mode=linear I think it would be this, would any wheel/tyre shop be able to provide me with this?

Hi everyone, I've just got back from getting a 4 wheel balance, and wanted to ask a couple of questions. Firstly, the guy said the front left was out by 20, and the front right was out by 30.. what exactly does this mean, and is this a large amount? Would this cause excessive tyre wear if left as it is? Secondly, i've got a set of 17" wheels on my car, and the guys asked me when the last time the wheels had come off, as the was some type of ring/spacer or something missing from the back left wheel. He wasn't very descriptive, so I ended up going to toyota to see if they knew what it was. They reckon it's a hub/rim spacer/locater or something.. The originial dude said it had to do with the balancing of the wheel, and that I'll get some slight vibrations at high speed in the back which will only be able to be felt from the floor.. Where can i get one of these from, and what exactly is it? Thanks. EDIT: Are they talking about a hub centric ring??

Car Model/Year: 2005 Sportivo Km on Engine: 70000KM Current Engine Oil: TRD Sports Pro Price: $88 from Castle Hill Toyota Current Gear Oil: Stock NOTES: TRD Oil used with TRD Oil Filter. The oil doesn't seem too bad, but I can't really feel much difference than to Pentrite 10W40 Fully Synthetic Everyday oil. Possible Future Engine Oil: Motul Chrono 300V 10W40, Amsoil 10W40, or Penrite SIN 10W50 Possible future Gear Oil: Redline 75W90.

ditto.. i got 17's and king lows, never scrape but when car load she scrapes on bumps.. when i lowered her my brother drove it and forgot and went up a driveway quick and hit my front bar, damaging the bottom skirt... oh damn :S sorry to hear that. I think eventually you/anyone will forget, and scrape, or bottom out somewhere along the line hey? To the OP: I chose Kings Super Low's mainly because I liked the look of them, which was based on pics from TOCAU. It's whatever you prefer though. Good luck with it! :)

Hey mate, I've got Kings Super Lows on mine, and on 17's. So far i've scrapped once, and that was with a full car. You've just got to be carefull when parking, as you don't want to squash/damage the front of your car on the gutter seeing as it's that low. But even still, learn to judge how close to get and also at what angle/speed to go over speed humps so your not scrapping and you should be fine.