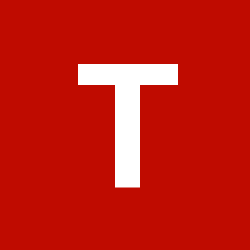 Content Count

4

Joined

Last visited
Community Reputation
0
Neutral
Profile Information
Toyota Model

Kluger Grande 2WD 7 Seater
Hi guys How can one tell if it's a gen 1 or 2 ? I just bought a 2004 Kluger CVX. Silver in colour. Cheers (ô¿ô) Willem Willem, CVs are gen 1 while KXs are gen 2. I am not sure whether gen 1 had the grande....also the year 2007 and beyond are gen 2

I can see that some of you guys are from Melbourne/Victoria so you'll know where I am referring to when I say most of the driving is done by my wife to are from work. This involves driving from West Footscray to The Royal Childrens Hospital in Flemington and I don't believe the traffic is bad during her travel either way. Clocking 15L/100KM consistently compared with what others get (9L-12L)/100KM is a huge difference. I will try some of the suggestions you guys have put forward and will get back to you in due cause. P.S. Tony the air filter you mentioned you've changed is it top quality? Just wondering why it would make a difference if it is not...

Hi Toyopet, Thanks for your reply. R u sure we're not married to the same person? As for tyre pressure I have no idea what the reading is...whatever the dealer / toyota pumped them up at. I will also look into this...

Having taken possession of my Kluger Grande 2WD back in Feb 2009 I have consistently done 14.5L - 15L / 100KM on regular unleaded - which is quite high compared to Toyota's 11L/100KM rating. I then discovered this website and have read up on some of the things people have tried to get their fuel consumption down. I have since switched from regular unleaded to V-POWER and have seen NO affect. I will next try BP 95 and/or 98 and replacing the engine oil with Mobil 1 0W-40 oil as "Rice racing" had done / suggested. Does anyone strongly believe that replacing the oil will bring down the fuel consumption significantly - I ask because I am reluctant to do it becuase of the complexity in doing it yourself and quite costly to get the dealer to do it. Also, FYI my wife is the one who has been driving and clocking 14.5L - 15L / 100KM - mostly city driving. Can anyone provide suggestions as to how I can improve fuel consumption. Thanks in advance.