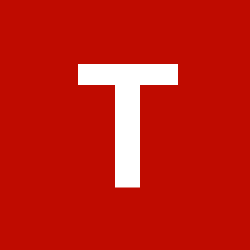 Content Count

69

Joined

Last visited

Days Won

1
Community Reputation
2
Neutral
Profile Information
Gender*
Toyota Model
Toyota Year
Location
Annual Mileage
Recent Profile Visitors
The recent visitors block is disabled and is not being shown to other users.
Love Toyota sedans. But couldn't afford a lexus IS at the time. But also did not want too much power through the front wheels...and the Aurion sportivo at the time was also in my opinion, pretty ugly compared to the 2012 camry atara sx. So I went for that. Next car will, hopefully, be the IS 300 f sport though...

For me in Melbourne and where I live, it costs around 45k for the SL V6, which will become 49 drive away. I find it pretty good value really compared to the Aurion. Having said that though...about 50k+ a bit more for some of the cooler accessories (such as the integrated dash cam...I know I know I have an aftermarket one already but I would happily pay for the privilege to have it integrated into the car) seems a bit steep since it 1 doesn't have the "sporty" suspension of the Sx, smaller wheels (may not be such a minus since some reviewers question the ride...but find me an unbiased reviewer of a camry that doesnt begin the articles with all the boring clichés and I'll find you the gold at the end of the rainbow) and a 6 speaker sound system. Also, I doubt it has auto folding mirrors, auto dipping external mirrors (I may be wrong with this one), adjustable rear head rests (may not matter at all...but come on this is a 50k+ car), no "sporty" pedals, no black out roofs and spoilers like the American version as well as an inferior infotainment system (no entune 3) and the biggest gripe of all...the SL cannot be optioned the red interior "leather" of the Sx model. Instead one has to make do with boring black or "ivory". It also misses out on the "sporty" seats of the Sx and makes do with the accent sport seats but with "leather". So, just as I predicted (not here), our model is watered down. However, we do get ventilated front seats (does that mean it's cooled?) and seat memory function which the Americans do not get.

I see now...you made me very sad indeed...😥. Do you reckon it'll be hard to add it in aftermarket? It's just a tuming right? Not different set of parts? I hate how Toyota keeps its top of the range features off the 'sporty' models!

Sorry I'm not questioning you but do you have the link for the spec sheets?

Where did you look? It would suck if it didn't...however I read today at carsguide.com (https://www.carsguide.com.au/car-reviews/toyota-camry-sl-2018-review-snapshot-61137) that it had sports suspension...funily enough though the pictures were of the Sx and then for the SX the picture was the SL... Yeah i'm also very disappointed with the lack of red leather in the SL grade! I guess i'll just go with the ivory leather if I had the choice...black is so boring to me. I also use car seat covers too so I guess it's not too big an issue...

I hope you're right! The brochure blurb is rather vague with 'in addition to or replaces' that of the sx...one wld assume the SL does indeed have the stiffer suspension whilst the 18 inch wheels replaces the 19s. I went to my local dealer and they said that sales won't really be available until Feb... Speaking of which, the website also shows a built in dashcam in the accessories! That is so awesome! Apparently it's always on even when parked. I've had so many accidents when parked unfortunately...5 I'm 5 years. Not to mention the countless door marks from inconsiderate patients. Anyway back to the xv 70, it kinda sucks we miss out on the better speaker system. 50grand drive away is rather steep for 6 speakers...but at least we have memory seats that the Americans miss out on. And 'ventilated seats'. Does that mean it's cooled and warmed? Americans only get warmed seats...

The XV70 got a soft launch yesterday fellas/lasses! So excited! https://www.themotorreport.com.au/car-article/motor-news/2018-toyota-camry---price-and-features-for-australia-116409.html?trackLink=homePageNews5 It looks like such a good deal! I am concerned about 2 things though...firstly the SL grade has only a 6 speaker system...secondly...would anyone know if it gets the same suspension setup as the Sx or is it the softer regular version?

Hello all. Happy new year! soon...Just a quick question...would anybody know if it possible to purchase from Toyota parts the current camry infotainment system with the sat nav and updated programming and stick it into a 2012 atara sx? I tried asking the people there but they just offered me the different looking aftermarket look sat nav system which is hugely gross looking. I don't need the system per se...the phone is probably better but it's just "nice" to have...while i'm at it is it possible to swap over the steering wheel too?

Hello all. I thought i'd just give a little review of this car since my wife got it not too long ago. Maybe it'll help one or two people on deciding on whether or not a yaris is good enough for them. In the past I've driven a few small cars including the echo, Hyundai i20, Suzuki swift...an old accent...that's about it. hehe From the get go tho, Í was impressed by the level of equipment in the thing for such a small car. I guess the world has moved on from just the bare minimum. I've got a touch screen with pretty good Bluetooth, electric windows and mirrors, cruise control, a rear view camera, funny stitching on the plastic gear nob, a fantastic feeling steering wheel, two glove boxes...yeah it's quite good considering it's almost the same as my camry atara sx from 2012 (says more about how that car LACKED equipment really for it's price). It has a single windscreen blade wiper that spits water across the wiper instead of onto the windscreen. Which is pretty cool. There is no intermittent wipe on the rear tho...just on and off. The 1.5 litre engine is pretty sweet too and feels strong even on the freeway. In fact the reason we got the 1.5 and not the base model 1.3 (which has just about the exact equipment level) is that it was very easy to maintain speed with the 1.5. It is also very smooth although a buzzy when driven hard. My biggest gripe with the drive train though is the 4 speed auto. It's perfectly fine around town. But you just want that extra gear to shift down to when on the freeway so it doesn't sit at 2500rpm (or something like that). Also, when pushed the gap between 1st and 2nd is huge so you rev the crap out of it (relatively...I haven't dared take it to the redline...coz...new car) and then you lose all the power when the gear changes and you're back at 2000rpm again (is that what a large gear ratio means?). I mean, yes 4 speed is totally adequate for around town. It's also very smooth when driven properly. But it's like saying that all cars should come with racing tyres because it is totally adequate when it is dry. The transmission just leaves you wanting more. And yes the engine and tranny combo is the same since 2000 I believe. Or even before. Refined more now yes. But still...when other countries get the NR series and we're still stuck with the NZ...Fuel economy wise i'm sitting at low 7s/100km. A full tank of petrol lasts me a little over a week of town and freeway driving just like the camry does. However, unlike the camry, the fillup is around 35-40 bucks where the camry is usually around 50-60 bucks. The car itself seems very refined. It rides surprisingly well as it smooths out most bumps (i'm no car journo so I cant comment on how it rides around corners and stuff) and even speed humps aren't a back breaker. It handles decently too. The steering is nicely weighted and...well...just nice (great review thtupid). Space wise, it is decent for it's size. I'm not a tall guy...178cm'ish and I sit perfectly fine in the back when the seat isn't all the way back. The boot is large and has a "secret compartment" to it...you take off the intermittent cover to reveal an even deeper section. Unfortunately for me tho...i'm relatively fat and when I sit in it the car noticeably sinks...makes me feel self conscious. My camry doesn't do that... So here are the negatives. The car feels somewhat cheap. The door handles on the inside look cheap, the sun visor feels like cardboard, there is a blank on the steering wheel button that only the zr has access too, there is no "back" button on the steering wheel buttons so you have to make do pressing the touch screen which may get blanked out when you're on the move, there are no sunglasses holders, the centre console does not have an arm rest (which is pretty standard in light cars I admit) but also has no storage compartments, the cup holders are in a weird spot...the sound system, although has 6 speakers, sound muffled and...well...crap. There is no proper equaliser to use...you just make do with fiddling with the base, middle range and treble. That's it (although to be fair that's the case with the camry also but at least with the camry the speakers are half decent...not fantastic...half decent). I mentioned there was a rear view camera. It is very handy yes. But VERY BLURRRY! It is almost useless at night time with the amount of noise it has in the image! This is compared to the camry which is very clear even at night time. Materials wise it just feels like a step backwards from the echo. The seats have virtually no side support and although the seat does go up and down, when you're fully down; and provided you are fat like I am...it's very stiff to raise back up again and if I force it i'm scared i'll break it. So I end up lifting myself up slightly to lessen the load then the chair raises. The steering has height and reach adjustment. But it doesn't go up high enough nor out enough. So I'm basically steering at waist height near my knees (bit over exaggeration but not too much) just so I can get my legs comfortable. My wife is around 160 tho and it's perfect for her but not for me. The rear view mirror looks flimsy as well...I have a feeling it may fall off...may get it looked at when 1k service comes... All in all, it's not bad for a light car. The colour (aura blue) is sweeeet! My wife literally bought it for the colour and brand. It's also her first car (she's still on her Ls). I guess if you are willing to live with the somewhat cheap feel, and the polarising look (I love it btw), it's the car for you. It has a few airbags but I haven't tested them yet fortunately. There is also a switch to turn off traction control...which I don't see the point in a car like this... There you have it folks. I apologise for the spelling of "tho" and grammatical errors. I have not proof read this.

I think i'm a bit late to the party but I got my 2012 atara Sx a set of Michelin primacy 3 st. Not the sportiest tyres in the world yes...I dunno if they do pilot sports in camry size. But it's very quiet (relative to the original bridgstone turanza er33)...so quiet that I can hear wind noise on the freeway whereas before I thought the car was silent because all I could hear was the tyre roar that droned out all the other noises. Also, it was very wet one day and usually on very wet days I had to adapt my driving style to super conservative with the bridgstones but I thought i'd test out the Michelins that day (when it was safe) and was very impressed. They're not the cheapest things tho...

hmm I think only the top specs get the toyotalink application. Everybody else gets the pinchy/flicky function...still haven't asked the friendly local dealer yet...

oh software is it? nice I will ask my "friendly local dealer" then thanks! What do you mean yours does not want to know anything about this?

It's all over the car news. www.caradvice.com.au, wwww.goauto.com.au... sorry I cant cut and paste here for some reason. hehe.

Hello all. I just read that the current camry got itself an upgrade for the functionality of the touchscreen/infotainment system. Does anybody know if it would be possible to upgrade to it also for the people who do not have it in their current cars?

Hello. I'll go ahead and answer my own question in case anybody has the same question as me. It costs 995 bucks or so to get the "leather" and around 250 dollars to install it...for that price you'd think it's real leather...