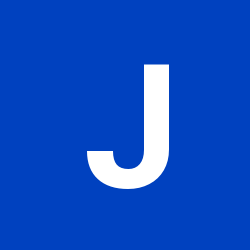 Content Count

2,093

Joined

Last visited
Everything posted by JJCRU23R
Closest I will get to being on Mighty Car Mods...

WELL.. its been a good long while. Ive done quite a bit since thelast update, but here is one pic of what my box looks like now..

Do you have photos of how these were built and installed?? 😄

long while since last update.. based on what I can think of from the looks of that last pic I have done the following: JDM Plates- generic content for just $199.. ordered within 2 weeks of their release... fk annual fees for custom content! -3 new tires and alignment -engine and transmission from a nissan micra 2009 model - 99% straight swap! -car was 99% certain wound back so since both trans and motor were cheap and low kms, i changed both. -black rear bumper -black front bumper from later model cube - DVD head unit with rear view cam - relocated twin yankee airhorn from engine bay to the roof racks -JDM front door weathershields ordered via Thailand -Thai DM car bra -DIY ANGRY JEEP Grill mod to finish off the Jeep grill hack -blacked headlight surrounds Still sitting in the garage... -Rear white Cube Rider skirts -Cube sideskirts... need to make them about 15cm longer to suit my cube3. I DID have a full fiberglass set of neoclassic fenders which I had for over a yr.. but then my head gasket issues began and when I sold it, that pretty much paid for the micra transmission and motor. Still so much to do! big wish list! Wannna get lower and faster lol! head gasket was leaking exhaust fumes into my coolant. was very small leak over a long period of time, which caused coolant to continually spill out my overflow. most people would just continue to check and refill coolant, but I only drive to and from work like 10 min trips... I figured I didnt need to refill my coolant if I placed a hose into my radiator overflow and literally blew back the coolant into the radiator. saved much cash on coolant doing that! the pic was the C02 test I had repeatedly done on the radiator.. which the first few times turned up negative.. likely because the car was cold before driving to the mechanics. the occasion of the last test, I drove from work straight to the mechanics. the car was hot by the time the test was redone.. which was good enough for a faint reading of carbon monoxide in my coolant. 3 months of blowing my coolant back into the radiator and much frustration finally came to an end.. seriously all tests and inspections by multiple mechanics said they couldnt find any issue. the test liquid changed colour only slightly.. but was enough for the mechanic to tell me to sell the car. start of the angry jeep mod. used up the last bit if fiberglass I had spare. expanding foam was good to sort out the shape, but since I was tight on cash and out of fiberglass, I decided its cheaper to use metal reinforced body filler to sculpt out the eyebrow this was during xmas/new year holidays. I carved out the foam bit by bit and laid the bodyfiller in place. much sanding... so so ugly.. dust from sanding got everywhere tax time last yr.. perfect time to pay for the swap. on the cube3 odo - 125000kms micra motor - 24888kms couldnt hope for better numbers.. just drop the 1 on the odo to get an accurate indication of KMS proof in the pudding. screen shot of data from the donor car from the wrecker amps IN the floor.. love the amount of storage spaces in this car!

Hi guys, long time since I posted in here.. Ive sold my 1zz for a 7 seater nissan cube. First time leaving the Toyota family to buy something proper JDM.. Just wondering about the Sportivo rims? They are 4x100.. Same as my Nissan Cube?! Just curious to know what size/offset they are? The Cube factory alloys are 15x5.5 +50. Apparently 16x7 +40 can fit fine without rolling the guards... Im pretty sure I already have 17x7 but my guards are not rolled.. not sure of offset as my 17's came with my car. Anyways.. if anyone can confirm the size of the Corolla 2zz Sportivo Alloys, Id really appreciate it!

Currently in progress... Still far and away from where I wanna be.. (Ive done a lot since this pic but still far from finishing) JEEPNEY CUBE!

More Exterior mods coming soon.. I like to get the exterior done before I even contemplate changing anything under the hood. In recent months I bought a pair of front OEM springs from a wrecked cube because I was experiencing severe LOUD noises from the drivers side strut/springs. Brand new the strut mount, new springs and shocks would cost over $1000 just for the same original height etc... The pair I bought was $100 all up. I only replaced the drivers side and I havent had any issues since June! YAY!

Stealth Body mounts via ebay... needed modification since it just wont work with the Cube body if I followed the instructions.. I guess theyre build for sedans. Fits and sits much nicer

Forgot to show the light kit pics.. for about $18 I bought a light kit that has headlights, fog lights, indicators and reverse

Silver gunmetal gloss black

Light kit... head lights, fog n tail lights

Reference pic from thailand

Canards.. needs cutting and gluing to fit.

Colour sample... pretty happy with that!