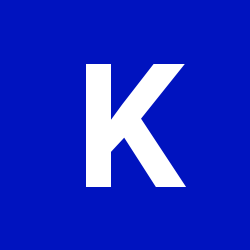 Content count

80

Joined

Last visited

Days Won

3
Community Reputation
5
A Little Bit of Respect
Profile Information
Toyota Model
Toyota Year
Location
Kombi17 posted a topic in Kluger

Hi, has anyone else experience some sort of electrical fail-safe mode with their Klugers. A few months ago, I installed some daytime running lights which meant cutting and joining some wires. Everything went according to plan but soon after the speakers went completely dead. It was just the speakers, all other electrical components worked fine including the entertainment unit - just no sound came out. About 24 hours later, just before I had booked it in for a service, the speakers were working just fine as if nothing had happened. This Monday in Perth was one of the wettest January day in 18 years and my car got drenched including driving through some deep puddles at 50-60 kph. Sure enough, the speaker went mute for about 24 hours again and started working again afterwards. No warning lights and nothing else not working, just the speakers. Someone suggested it was some sort of fail-safe mode to protect itself as in both occasions I was putting the electrical under some 'pressure'. It seems plausible but why just the speakers? Anyway, has anyone else experience something similar? It doesn't seem to be a fuse, or a dodgy wiring issue as the speakers have only conked out during those specific events and for only 24 hours.

Kombi17 replied to Chris Hull's topic in Kluger

I've had my 2011 Kluger Grande for about 3 months now and previously owned a Aurion for 5 years which uses the same engine. I'm not mechanically minded but I do the following: - 6 monthly and 12 monthly servicing at a Toyota dealership. - I change the engine oil myself in between those services. Just the engine oil, not the filter. It means the oil gets changed 4 times a year, no bloody chance of sludge there! I use Penrite HPR 5 Engine Oil - http://www.penriteoil.com.au/products/brands/hpr/hpr-5-5w-40-full-synthetic You can get it in 6L which is what the Kluger engine needs (slightly less as I don't change the filter) and I usually buy it when it's on special which is about 40 bucks rather than the usual price which is double that. I know the oil change is excessive but my rationale is I'd rather spend 40 bucks on new oil than more than that getting rid of engine sludge. - I've also had a carbon clean on my car https://www.facebook.com/enginecarboncleanperth/ What I find by doing the above is the engine is smooth and quiet which is a priority for me over horsepower and performance. My car just cruises and does it's thing without a fuss and the ride is peaceful and effortless. (btw the file is on it's way :-))

Kombi17 replied to Chhris's topic in Kluger

Tried here? https://www.gpspower.net/toyota-lexus/342376-toyota-lexus-whereis-v22-au-nz-2016-a.html

Hi Max City Toyota in Northbridge did mine without any fuss. I had a 07 Presara and the dash as deteriorating just along the edges, to be honest I would have been fine with it since it was a 10 years old car but the dealership decided it was damaged enough to be replaceable.

Hi, just my 2 cents worth on this subject. I have a 2007 Presara so my unit may be different to the more recent models. Removing the map dvd is a straight forward matter. On-screen there is a 'map eject' button which ejects the dvd from a slot from behind the screen. There are 2 slots behind the screen on the 2007 model, the top one is for loading up to 4 cd's and there is a dedicated slot below for the map dvd. My car came with the map V17 so the disc is quite old. The latest version is V23 however $350 for a dvd does seem a bit expensive.....The solution to this is to download and burn a more recent version of the map dvd. OF COURSE, it should be only used for evaluation purposes and one should buy an original copy. In saying that, it is possible to use a copied version of the map dvd. I have been 'evaluating' map V20 and apparently there is V22 floating about on the net. Hope this helps.

Have you checked the FAQ's, already a lot of posts and opinions on this matter...

The last service was the 180,000km one and it cost about $400, it was during that service that replaced the dodgy hose. I only service my car once a year and will replace the oil myself at the 6 month mark. I'm interested to know as I have no idea, how much would does a similar service cost at a local mechanics? About half?? At Northbridge Toyota generally when I get my car serviced there that's what they do, they service my car and give me back my keys. A long time ago when I had a non-toyota car and serviced it a franchise car servicing place, they would also find issues with the car to fix along with the servicing, it was never just a service.

Where are you based Krigeroz? I'm in Perth and I would recommend City Toyota in Northbridge. I've had my Aurion serviced there for the last 6 years and haven't had any issues with them. I'm sure it can be more expensive serving a car at dealership but these are the reasons I take mine to one: - The crew at Northbridge give great customer service and care about you and your car. I mentioned about replacing the hose on my car at the last service, first it was free and since it was on a Friday arvo, they gave me a loan car for the weekend. - They have the latest news, updates and manuals on their Toyota cars. Again, I'm sure I can service my car cheaper elsewhere but it's the peace of mind I get knowing it's getting done right. I'm not sure how many aurions a local mechanic would service a day/week but I know it's no where as many as a Toyota mechanic. - Finally as mentioned before, Toyota dealers are aware of recalls and fix them for you even if your car is out of warranty. My car is 9 year old and the cost of shipping the metal hose from Sydney head office and replacing the recall rubber hose (which wass prone to bursting) didn't cost me anything. I reckon if you asked your local mechanic ' Do you think change of the oil and transmission fluid to full synthetic will help??? ' They would probably answer 'Well it's not going to do any harm, would you like me to do it??' $$$$$

Are you going to a Toyota dealers to have it checked out? If so, you wouldn't need to ask so many questions but instead just tell them what your issues are and they should be able to tell you what's going on. If you take your car to a local mechanic, your chances of getting your answers may be lower. A Toyota mechanic only deals with Toyota cars and a local mechanic deals with ALL cars, that's a lot of homework to do to keep up to date on your car. The other advantage of taking it to a dealership is that they can check all the recalls and perhaps/will fix them free of charge. This happened in my case at my last service where a rubber hose was replaced with a metal hose as part of a recall despite my car being 9 years old.

Here's my 5 cents worth, I don't have eco mode on my 2007 aurion but I have been driving mine for about 6 years and this is what I've found out. If I'm mainly urban/city driving all week, I will average 13-14L per 100km. If I'm mainly freeway commuting Monday to Friday and urban/city driving on the weekends, I will average around 10L per 100km. If I go a long highway drive with 98ron petrol, I can usually get the consumption down to 7.8L per 100km. I have experimented a lot with tyre pressures but the one I like the most is 32PSI at the back and 34-36PSI at the front. I like to use 98ron but damn the price has been high recently. ---- During the winter months, I used to let the let the car idle for at least a minute every morning before setting off for work, it was during those months that most of my driving was urban/city with little freeway driving, I was averaging 13-14L per 100km. 22L does seem a bit high but then again, our aurions are not the same. Hope this helps and I hope you get some answers too.

What pressure do you have on your tyres Tony? I've been reading another forum on pressures and started experimenting on mine since they will need to be replaced in the next 6 months anyways. Usually I have 32psi at the back and 34psi at the front, which I've always found to be most comfortable. I read someone swears by 34psi at the back and 38psi at the front which I've been trying for a while. I find the car a little twitchy at this firmness so I might try 34/36 for the next week or so. I am aware the higher pressures would affect tyre longevity and road handling/grip and am only experimenting as the tyres will need to be changed anyway and the road conditions are generally dry.

Hi everyone Just an update to this topic, my 2007 Presara has just had this hose issue and I would highly recommend everyone with an older model car have theirs checked out. I've just had my car booked for a regular service at a Toyota dealers and everything was going according to plan. The people looking after the car called Head Office regarding the hose fitting and whether it could be replaced. Head office advised 'no' as it as it was still intact and had no issues. Anyway the car was serviced and taken on it's test drive and you guessed it, the hose gave out and started leaking oil. It is still at the dealers waiting for a metal hose replacement from Head Office. Luckily, mine gave out during a servicing and was already at the dealership, I would hate for this to happen at any other time. My advice to anyone with an older Toyota would be to have it checked out a dealers so if there's anything that can be repaired within the 10 year warranty period, it can be done so. I believe there's quite a few items that fall under this category such as the sticky dashboard, electric windows...and others I'm not aware of.

I've been using Michelin Primacy LC for the last 6 years and would definitely recommend them for quietness. At 60kph with the windows up and aircon and music off, the loudest sound I hear from the car is wind noise and a hum from the engine.

12000—15000 km per year. You recommend the minor service mid year?

2007 Presara with 186 000kms on the clock. It gets serviced once a year at Toyota and has been mechanically rock solid. Just took it for a 900km cruise over the weekend with Shell V-power in the tank. The car averaged 8.2L per 100km for the entire trip and was whisper quiet at the end of the journey. At 60 kph the only noise I could hear was road noise and wind, the engine was purring.