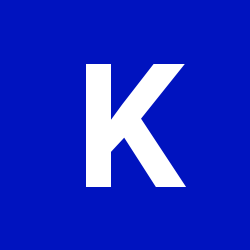 Content Count

13

Joined

Last visited
Community Reputation
0
Neutral
Yeah what was the email adress? I wouldnt mind sending a letter aswell so they might start getting their bums into gear and notifiying all tivo owners.

I got lowered lovelles springs here in Perth for a little bit cheaper than a set of King springs. Im not sure how much lower the car is, I just told the guy that fitted them that I still wanted to be able to go over speed bumps without any problems. Really quite happy with it, car still handles great, no annoying rubbing of guards when cornering fast and it looks good with the 17inch wheels. Sportivo Looks sooo much better when lowered, what were the designers thinking when they designed the standard ride height 4 the stivo?

Hey Skitzo, Im from Perth. Havent seen many stivos around though. I dont think there are many of us.

Yeah Ive noticed it aswell when both or one of the back windows are open and the front ones closed. Its nothing to be worried about.

Yeah Skitzo, Im from Perth 2 and u dont see many tivos on the road,probably only seen 2 on the road in my travels. Im sure when people see our cars on the road they will want one 2, being such a great looking car as they are. Thanx 4 the great pics guys :D

Thanks Guys, Had a look at liscensing centre website and was able to get prices from there. Approx.$660 for a slimline aluminium plate with only a name on it up to 10 letters.

Hey People, Has anyone got personalized numberplates? and if so Im intrested to know how much you payed for them. Thinking of getting them 4 my stivo but if their 2 exspensive I wont bother. (maybe one of those slim ones Ive seen around). Thanks

:o $1000 dollars per rim? Maybe I should hang on to them then. Even if they are worth 1k per rim no one is going to buy them 4 that price, it would be nice though, mmm more funds for more mods on the stivo :) Was that $900/$800 including tyres? thanks 4 your help commrades

Hey everyone, only done 2000kms in my stivo so far and love the car, the best car ive had. I have had 2 corollas before buying this one and love the brand. (last car was an 89 sx corolla, standard) it was a great car. The only problem i have with the car and as i hve seen many people have had the same problem is that rattling gear selector cable (yall probably sick of hearing people winge about it) I guess im just fussy. Have taken it back 2 the dealer twice with the problem. Both times they said it was fixed but 2 my annoyance the sound came back again. Looks like i will be taking it back for a third time . I give them credit they did reduce the noise before u get 2 4000rpm but after that the rattle is there to be heard. Is there any people in Perth that have managed to get the problem fixed and if so where did u get it done? Still love the ROLLA :D

hey fellow tivo owners B) , I am new 2 the site and bought a stivo about a month ago. I have just changed the wheels on my ride and i am contemplating what to do with the stock rims and tyres (only done 1500 kms). I have no idea how much they are worth as i am thinking of selling them. If anyone has any ideas your info would be appreciated. I am in Perth WA. Thanx..