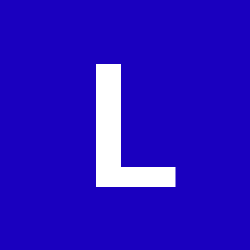 LiMz RoLLa
Regular Member
Content Count

260

Joined

Last visited
Community Reputation
0
Neutral
About LiMz RoLLa
Rank

Advanced Member


Birthday

01/19/1987
Hahaha, bout time you signed up!! Nice stivo :D

I haven't really noticed anything like that. Tho I try to not drive my car without it being warmed up. Normally start the engine, wait until the revs drop a little in idle, then granny shift (2500 rpm) till the temp reaches about 1/3 up the scale.

Ahh cool, well i just hit them up with an email so i'll see how much it will cost + postage to me. However, the TRD CAI is a smaller diameter than the K&N and 3A racing pod filter. both are 75mm. I'm pretty sure the TRD CAI is about 65mm in diameter? (around 2.5 - 2.75 inches) so will those still fit onto a smaller pipe? unless i'm missing something here.

Wow Silverback. how much pushing and twisting did u have to do? O_O and also if you look at the pics, the CAI is actually not being help in place by anything other than the connection pipe with the engine block. It fits so tightly that the engine bay is holding it in place. I think i'll be looking into getting the K&N pod. How high up the pipe can you push the TRD pod? At the moment it is fastened onto the pipe at the very top of the pod rubber. Will anything go wrong if i push the pipe all the way down into the pod? I was driving it tonight and i flicked on my foggies and it feels so empty. I miss my left foggy. This is a pic of my car =)

Thanks Brad! power window problem solved. Yeah I've been reading on the forums that putting in the K&N 3900 pod filter is a solution but i'm worried that its still might not fit for the 05 sportivo? Just had a look at it on the autobarn website it says its 3 inch diameter. How well would that fit onto the piping because i believe its either 2.5 inch or 2.75 inch? (i forgot to measure it) And yeah been trying to sell my sedan

Hey guys, Just bought a second hand 05 corolla and just installed a TRD CAI that I recenttly purchased. Just posting up some pictures of the finished product for other members thinking about putting this in their car. I had to remove the fog light however i'm going to try and buy some piping to bend the TRD pod a bit back so I can put the fog light back on. This car is silver however in the pics it looks almost white... Oh and lift now sounds so amazing. She finally has a huge grunt/roar to her haha. The outside of the car where the foglight was removed. The TRD pod can be seen quite easily This tube was broken at first around where the previous owned had tightened it too tightly or something. I covered it with tape and hope that it sealed the gap lol Showing the air MAS Just one question. After doing an ECU reset (since the battery was out of the car for more than half an hour) the power windows don't *automatically* wind up and down anymore. Any suggestions? Thanks, Andrew

Long shot here. Any spares in Syd or elsewhere? I'll cover the postage costs of course

Hahah looking good mate!!! :D

Isn't that silent's old ride??

Geez Pete!! How fast do you want to go through cars. You're such a car whore!!!!

Haha was this at my cousin's house?? Nice blardy Volvo Pete!!!! :D

Thanks all for your support and kind comments!!! The guy was the most unreasonable person ever to have an accident with. As soon as we both got out of our cars he was yelling at me "Your fault, your fault!!!!" in the most immature manner. Then as we were going to trade driver's licences, i handed mine over then he wouldn't give me his. This resulted in an arm grabbing arm contest which was stopped by his son who was running down the road to the scene. Yeah now it's a matter of our insurance companies fighting each other. I hit a civic ek hatch.

Hey guys, Just venting some rage. On the weekend i was travelling down the centre lane of a 3 laned road. The left lane was banked up due to a red arrow up ahead. The last car in the left lane decided he was in the wrong lane and out of nowhere pulled out into the centre lane without looking, leaving me with about 5 metres to go from 60-0. End result = Me colliding into his rear. Now after reporting the incident to my insurance company, they said it's still likely that the outcome could place me in the wrong due to me hitting his rear!!! Just a few pics.

Spotted the candy red rolla with custom shaved boot and rolling on 20" chromies, around 12pm parked on a side st. around UNSW. I think the members name was called SEXC ROLLA or something.