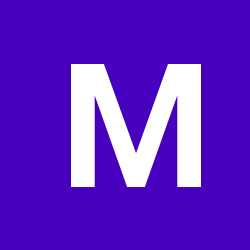 Mick_Marsh
Regular Member
Content Count

18

Joined

Last visited
Community Reputation
0
Neutral
Profile Information
Toyota Model
Toyota Year
Location
I am happy to read your comment because that is exactly what it is. It shows I have not misrepresented it. I thought, before it is driven to Simsmetal, I'd offer this up to enthusiests as there are a number of bits that are worth stripping i.e. alternator, radiator, tail lights, etc. If no one wants it, Simsmetal it is.

Item: 1995 Camry CSi 2200 manual Location: Bacchus Marsh Item Condition: Dying. Using water. Using oil. Unregistered. Has near new alternator, At least two of the tyres are roadworthy. Radiator is a couple of years old. Spare has never been used. Currently registered and used as a daily drive but will be deregistered this week Reason for Selling: Would you keep it? Price and Payment conditions: I'll knock three zeros off the asking price for forum members. Additional Information: Owners handbooks included Shipping: Bring a trailer Contact Details: Via PM on this forum

I have found one. Or rather a friend has found one for me. It is for a station wagon. My Camry is a sedan. Are they interchangable?

The first dealer contacted me. The Pre-programmed remote had arrived. I asked "How much?" thinking it would be a ludicrous price. Had that been the case, I would have mentioned where they should put it but, no, it was the same price as a blank one. I asked that they assure me that it was going to work and not take much time, which they did. I drove to the dealership and after about 45 minutes the service technician advised me he had to make one more call. "It's not working, is it." I said. "I just need to make one more call" he said. "It's not worth the effort." I said. I doubt I'll return. Oh, thanks for the suggestion Alan. A bit out of the way for me but I'm sure that will help some Sydneysiders who own this type of car.

Why didn't you post this three months ago? I bought the black buttoned key fob from Mr Minit. Is he an automotive locksmith? If yes, he "just sells them".

The saga continues......... The Toyota dealer I took it in to told me they would need the car for a day so they could plug in a reader and ring Toyota for a solution. Last Wednesday was the day. At the end of the day, they were still none the wiser. They had, however, spent two hours removing the glove box and reinstalling the glove box. They informed me they have ordered a partially programmed fob. "How much?" I asked. "Don't know." they answered. "Will it fix the problem?" I asked. "It should." they replied. We then engaged in further conversation about the problem in which I was informed I needed a key fob with a grey button and the one I bought was the wrong one because it has a black button. I was also informed that because my Camry was manufactured on 7/95, it requires a partially programmed key fob. We discussed what was printed in the user manual but, that is wrong, apparently. It was on a bulletin, which they could not show me. The previous owner never had these issues, nor was spun such a ***** and bull story. I dislike it when people who want my money treat me as a fool. So, act 2. I went to another Toyota dealer. Went to the service counter. Asked a few prices. Then, informing them the following questions were loaded, asked questions relating to my experience in getting a key fob programmed, black buttons, grey buttons, pre-programming and the like. After getting answers, I explained the full story. "We can fix it for you" they said. In less than half an hour, my wallet about $70 lighter, I walked out with a new working key fob. What magic they performed, I know not.... But.... I have been left very unimpressed with the Toyota dealership network as a whole.

An update. I took it to a Toyota dealer. They had no success. They couldn't even program a new one. Their instructions to program the fob was a little different to what was in the owners handbook. Any ideas from this?

I have bought a new key fob. I need to program it. I have followed the instructions supplied. It's not working for me. What am I doing wrong?

Mick_Marsh replied to rcpilot's topic in Camry Club

Yep. That was it. I ended up jamming it in with aluminium foil.

That is what I did do. It is very loose in the socket. It fell out. I thought that explained why the light wasn't working, wrong size bulb.

Ok, So the parker has not worked for a while. I decided to change the bulb. They tell me I need a 12v 5w T-10mm wedge, so I bought one. I pulled out the globe holder from the lens assembly, removed the old globe, inserted the new one and it fell out. Too small. Just rattles around. Doesn't make contact. What globe do I need?

Sadly, Hayman Reece only list a towbar that is unsuitable. They show this: I am after one like this: Besides, I am after a second hand one.