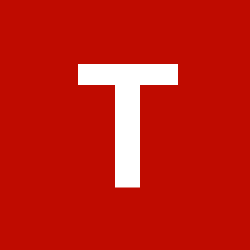 Content Count

1,264

Joined

Last visited
Everything posted by Tash
Getting pretty excited!! Only a few days to go now :D Looking forward to catching up with everyone and meeting new faces - as has been said if you've been lurking/haven't been to a meet before then please come along, they're tonnes of fun and we don't bite! Friday just needs to hurry up now lol

Hey John, I can't 100% answer this but I would say yes to Citylink at least, I don't think you'll need to use Eastlink because even on Sunday when we finish up at Lilydale there are ways to get back into the city that avoid it (I use it to go home to Bendigo when we meet because its a bit quicker). You can buy a weekend citylink pass for around $12, you might have to check their website but I believe you've also got 24-48 hours after you go over it to ring up and still buy a weekend pass too.

Hey Jeffy - definitely not up there in the Winter months, especially up and over Omeo. The beginning stages of the Great Alpine Rd really aren't that interesting, very pretty countryside but the actual road itself is pretty tame and has lots of traffic and tourists. It takes 2 and a half hours to get from Bendigo to Wangaratta, and about the same from around Essendon, so just factor that in mind too. I love the area, as that's where I grew up, but it'd be a very long day trip. Its not impossible though. Thanks for a great meet on the weekend too guys, I was stuffed afterwards but it was worth it!! :D The snow was absolutely amazing, I hope there were some good shots of it from the Go Pro.

Sorry for the late post, I'll be coming down for the EoMM :) Attending list: 1. KenshinX 2. dwee. 3. jeffy 4. fillit 5. White Jet 6. Cee-Lo (maybe) 7. Mr Levin ZR 8. Tash 9. 10.

I went ahead and added myself to the Show & Shine list A nice hotel I've stayed at once was the Sebel at Albert Park, it wasn't a bad price including a full buffet breakfast and secure parking underneath, but it would be just over $100 a night, so depends on whether you want to splurge or not. I'd say all of the accommodation in the vicinity would be good, but like dwee said Albert Park is a bit quieter and easier to negotiate. Sunday will be a bit of an early start though to get to Diamond Creek at 10am, but it will be worth it :) I should be in Melbourne by around lunch time on the Friday, so if any interstaters need help/picking up from the airport etc feel free to PM and let me know, otherwise I'll meet you all for dinner! Getting very close now guys, pretty exciting :D

Lol wtf! That poor, poor Celica.. Spotted my first Gen 7 Camry "in the wild" yesterday, an Altise model.

Excellent! I hope I haven't jinxed it but we are hopefully close to securing a venue for the show and shine on the Saturday :)

I have both the Ultra Racing Front Strut and Rear Sway (19mm for both) - I didn't bother with the front lower strut bar as it really wouldn't make that much difference. I haven't had a problem with either and have found they have made a remarkable improvement to the handling of the car. Even my mechanics were impressed. The only thing really is that your bonnet can rub a little on the front strut. The front strut I purchased directly through Ultra Racing in Sydney, the rear sway I purchased through eBay and saved a fair bit of money, I can have a fish around and see if I can find the seller. I have the Sportivo though, so I can't vouch for how these would go on an Altise, Ateva, Touring etc Found the eBay seller - when I did it, it was ivy_ahl66 back in April 2011. They seem to be selling boardgames now though

Get a manual ;) The amount of toe isn't too bad, I've certainly had a lot of fun with it. That said, of course its not a V6 or anything like that so no, it's not like when you put your foot down there's a lot there. But I can certainly manipulate the gears enough to give it a fair push - ask the guys on some of the cruises I've lead whether the pace has been quick enough for them Suspension wise, the Gen 6 Sportivo definitely has a different set-up to the other models, I'm running 18" wheels and I have also purchased an upgraded front and rear sway bar, the difference over stock is remarkable. So much better through corners/roundabouts etc I feel safer for everyday driving too, where I point the nose the rear follows. And it's still pretty comfy too. Performance wise, exhaust and CAI would make minor gains, but unless you go down the path of supercharging/turbocharging there isn't much to be gained there. Personally am looking at exhaust next, just so when I put my foot down it doesn't sound like a standard Camry getting revved (though I don't want anything stupidly loud either)

Why don't you just get these. I have kept half an eye on these - nice to see he has raised the price at least $100 since the last time I looked. Also, there is a lot of previous negative feedback on these forums regarding that seller.

Woohoo!! Another gold Sportivo, they look stunning :D . Is it manual or auto?

Fantastic shots!! That first one needs to be a TOCAU promo shot for sure :D I'm liking that idea too Rob about a ride thread for each state, helps keep track of us all a bit too

Would have to concur with the two above, and mine is a manual. Best I've ever gotten would be around 800km a tank, that was when I went to Brisbane for last year's annual meet. Around town it is in the 10-11lt mark and that's not driving like a total grandma either, freeway I usually average the low 7's e.g. a trip from Bendigo to Melbourne, Bendigo to Bright.

If you've found a good mechanic that you trust then stick with them I reckon - since I purchased mine it's never been serviced by a Toyota dealership. As mr2pod has said, my wallet has been happier for it and the work has been to just as high a standard as Toyota's, without affecting my warranty and most mechanics will always choose the genuine parts anyway.

That would be pretty awesome - angel eyes would look great, I still have the stock headlights in mine and haven't changed the globes/gone to HID yet. There is one seller on Aussie eBay who sells angel eyes but its $400 for the pair. Then there is the cost of getting an auto electrician here to fit them. Always wanted to have the black headlight surround mod done too but am way too afraid to pull apart my own headlights.. Don't think I could go too black/smoked overall though because my tail lights are clear but the black pair above would look great. If you are handy with this and the costs aren't too prohibitive, plus obviously you've got the time for it, then I'd love if you could make two sets up

That is also true, Ultima and Grande didn't have much of a ring to them. I guess it's just with all the letters these days and manufacturers doing different things. Like you said though they have tried to keep it pretty simple. I do like the name Atara actually, it definitely suits, clever with the meaning of 'new crown' as well.

I was going to dodgy vinyl the front of my car for it. Only really need the front bumper and the bonnet done, and if I'm not worried about appearance it will cost bugger all Do a better job of it than I did! [which I'm sure you will :)] I tried that and only made it from Bright to Gundagai last year before having to peel it off as it was coming undone... But it was raining, so I don't think it handled the water well.

I'd agree with you on that one, the letter designations get very confusing, especially when there isn't much difference between the models either. I guess at least they kept the Altise, so everyone will know that's still the fleet model

I'm with you on that one, it has a rather strange therapeutic charm to it :) Even though sometimes it can be real but gusting, elbow grease work it is always rewarding. There's just something about a pristine, glowing car afterwards and knowing that it was your effort :D

Hey SuperDave - we've kept the Monday free at this stage basically cos most people will be tuckered out, what we will do though is work out some things that we could do if people are interested. That way particularly for the interstaters there is something to do. So I gather like last year we'll just gauge interest/swap numbers Sunday after the cruise to see if anyone wants to get together on the Monday, but it technically won't be part of the annual meet program.

Lol yeah, hardly feels like summer in Bendigo - 19 degrees at best today and yes, should see the howling wind!! Also poured down rain here this morning.. Quite thankful its stopped as I've gotta go to cricket training tonight. I'm not much for all this global warming hooplah but bit hard to believe something isn't happening when the seasons are melding together and we have such a weird mix of weather. I even have a jumper on inside work today

Thanks Adamsy, I did get that from checking it all out in person/online :) At least they finally included dual exhaust!! It just won't be quite the same.. Ah well, am thankfully still a ways off from needing a new car. You're definitely right about the more premium upmarket direction, it certainly has improved a lot and I can understand the changes and they are overall for the good. The SX I saw certainly did look pretty nice. I suppose its just hard to let go of the old :)

Yep, I'll just paint mine and add the Angel eye kit myself. Want to make a set for me then too?? :D Bugger on the RHD, there are 3 of us want it.. Just gotta find another 47!!

They look pretty good in person, from the earlier photos I wasn't very keen on them but when you see one they're actually looking alright, especially the front end on the SX. The dark grey colour is stunning too :D The Altise model however I think isn't much of an improvement on the current one, when you see it side by side with an Atara it looks really cheap. Biggest disappointments for me are the death of manual trans and no Sportivo :( Now there really is no point in having an Aurion as well if they're all automatics, should have just kept a V6 Camry. I can understand why but still...

Very nice! Loving the LED tails too - I was going to get smoked but then the set I've got were already here, so buying them secondhand proved much cheaper than importing a new set. I love lighting everything up at night heheheh I can get away with a manual as my daily as I live in a regional area, not so much stop/start around here. I must admit when I have to drive in Melbourne sometimes it absolutely kills my legs lol But I will keep buying a manual for as long as I can - they seem to be few and far between now with all the newer model cars unfortunately. I get pretty excited when I find other manual Camry's Guess it depends on how you find the height now as to whether you go lower, it already looks pretty nice :D I am working towards coilovers but with my current driveway situation I just can't do it. Well, I could, but I'd have to leave the car reasonably high which is a bit pointless. I don't want to go very low because of the country driving I do anyway but yeah.