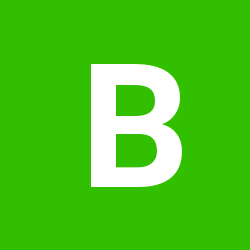 Content Count

64

Joined

Last visited
Community Reputation
3
Neutral
Profile Information
Gender*
Toyota Model
Toyota Year
Location
How did you find us?
Annual Mileage
Interests

General Automotive
Car Restoration
Car Modification
Computers & Electronics
Hi KXR thanks for the response. I am not sure what you mean by "creating another problem". But you reckon camry mods might fit klugers? I have been to toyota nation and unable to see anyone there pimped their ride nicely. I guess it is a sort of soccer mum type of ride so no one bothered to mod it.

Hi guys, I am looking to get a 2007/2008 GSU40 2wd Kluger in near future. I am aware that Kluger is famous for its wallow/boaty ride and I want to change it as much as I can. Has anyone done any upgrade in suspension setup/wheel to sharpen the handling of the car? The plan in my mind so far is: - Super low type stiff spring - would not mind dropping car a bit as it will be running on bitumen hence it is 2wd - Compliant quality shock for the above spring - At least 20 inch wheel with low profile quality rubber - Rear 19/20mm sway bar All above is gonna be DIY upgrade, so it would be good to know what item and where to source it from. I want to make it look something like this.

Any chance for turbo, sc 2.4 and what would be the cost? Just curious

I am speechless, the cheapest way to accomplish this would be sell your camry and buy rwd sedan put camry sticker on it. Otherwise you are trolling.

They are Nissan 350z wheels, +30 and +33 offset. Have a look below my thread. http://au.toyotaownersclub.com/forums/topic/46184-upgrade-rim-or-tyre-or-both/

All Toyota alloys are +45 offset. Not much difference between +45 and +42.

- Plenty of 16 inch alloys are cheaply available from Gen5 Sportivos, check wreckers. - Plenty of 17 inches are around from Aurion and Gen 6,7 Camrys - But I prefer 18 inches, if are upgrading the wheel once for all

I guess I am gonna slam King Super Lows in the front and see how it goes. Anyone is here selling their used front King SL springs, so that I can try it at a minimal cost ?

Rears are not rolled, cos currently on sportivo springs. If i put king low back in the rear I guess i am gonna have to roll them to avoid rubbing.

Thanks for the replies guys, i know the look is subjective, but i am glad that you guys also find it as a good fit on my camry. Front: 18x8 30+ 235/45/18 Rear: 18x8.5 33+ 245/45/18

I know, especially the front. But the problem is king low spring in the front did not do much drop compared to stock spring previously had. Currently the rear is stock sportivo spring and front is king low. Now I am scratching my head that maybe I should have gone with BC coilovers instead of KYB plus King combo. I guess maybe next time will do coilover. Anyway, because of the 30+ offset of the front wheels fender will not clear wheels even it is rolled. So it cant take much drop maybe 2-3cm, but I currently I don't know what to do close the gap. Maybe get king super low just for the front?

Finally done what I wanted, scored 2nd hand pretty clean 350 wheels with Bridgestone Potenza RE050A's with plenty of thread for a reasonable price. Improvement in handling is very noticeable, sticks to the road pretty good. Rear is super wide 245 and front is 235. Love the flush look the rim is giving.

Hi all, Thinking to upgrade rim or tyre as a part of improvement to handling of my car. So as usual seeking experienced users opinions here before spending my budget. Currently running stock 16 sportivo rim with 215-55-16 chiniese tyres. 1) How much improvement do I expect if I upgrade to 18 inch rim? If I upgrade to bigger rim looking to get either a genuine Mazda RX8 18 inch stock rim or Nissan 350Z 18 inch stock rim because of genuine quality compared to after market taiwanese replica wheels that might bend or crack if run over a pothole. If any one have experience with fitting these rims on Camry? Second hand RX8 wheels can be easily and cheaply found compared to 530Z wheels. RX8 wheels look neat and sharp, but I like the flush look of 30+ offset 350Z wheels. 2) Or should I just get a quality tyres on my 16 as upgrading 18 won't be much difference in handling and save my money? Cheers

Is it necessary, considering I have not touched adjustment rod? Plus if my crappy tyres wear out unevenly I would be very happy to replace it quickly. At this stage there still quite bit of thread left which sort of stopping me replace them. By the way how do I dispose old parts? Obviously I can keep the springs but shocks are shot. So it is going to be drilled and disposed. Does it go to general waste or specific places like tyre and oil etc? Is it worth to keep springs does it have any sale value?