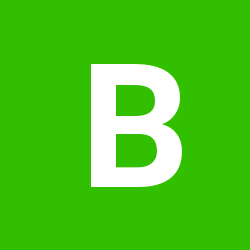 Content count

77

Joined

Last visited

Days Won

1
Community Reputation
1
Neutral
Profile Information
Gender*
Toyota Model
Toyota Year
Location
How did you find us?
Annual Mileage
Interests

Classic Cars
General Automotive
Motorsport & Racing
Car Restoration
Car Modification
Travel
Road Trips
Food & Drink
Entertainment
Computers & Electronics
Sports & Leisure
Health & Beauty
Thanks for the well wishes mate. These are called the "Buddy Club P1 Racing" wheels

Ooh yeah bummer. You should be all good mate. Aurion's on Kings are not too bad. thanks anyway for showing intrest.

Hi there, thought i might add if the key light flashes on the radio, it means someone has entered a code. So If it doesnt flash then youre good to go.

Item: BC Coilovers Location: Sydney / Liverpool NSW Website: N/A Item Condition: Used / No knocking or Oil Leaks Reason for Selling: Gave my car to the wife, So now the Aurion is Standard again Price and Payment conditions: $550 ono Cash Please Any additional information: Done about 50,000km's on these Coilovers No knocking or Oil Leaks Shipping: Pick up only please or I might meet you half way if your not too far Pictures: I'll show you a picture of the Coilovers and my car when the Coilovers were fitted Contact Details: Andrias 0412083808

Boondy replied to dba's topic in Kluger

Before i left Toyota, the cost was around $450 per gear (you need 2) and i think it was around 12 hours labour. Yes, engine out to reach the rear vvti gear.

Hi setneckstrat, I may consider a swap for your factory Presara wheels. (Cash my way if your tyres are worn) I have the bronze buddy club wheels. 19x9 +38 off-set All 4 tyres are 4 months old.

Hi guys, For those who are interested This is an update. Like i said, I purchased all the bits and pieces TRD468 mentioned from JayCar. Assembled the unit together, added an RCA female input on the box and it looks like this. You'll need an RCA connector for the iphone. It will simply plug in to the RCA connector i added previously. Then i forgot TRD468 said the headunit input is NTSC so i had to purchase one of these PAL to NTSC converters. And finally. It was done. So happy with the outcome. This would not of been possible without TRD468 information so, Thanks again TRD468!

This great. I've always wanted a way to connect my iPad or iPhone device to watch movies or youtube on the factory head-unit screen and this looks like it'll work. With-in the next few week i'll be looking forward to trying this. Just purchased the relay and all the other thing from JayCar today. Wish me luck! And thanks for sharing TRD468.

Hi Chunks, Mate I'm almost 100% sure the balast is to ignite the globe, so if your headlights do turn on but wont stay on long = it's the globe man. Check out these globes i got from eBay http://pages.ebay.com/link/?nav=item.view&alt=web&id=180947017331 I've used these in my Presara for almost a year and there still working great. Hope it helps dude.

Prices are high aye. I tried getting trade prices juat about every where and nothing under $20 from any stores. So i asked my parts counter to quote me some AC Delco plugs and got some dual platinum plugs for $5.50 each. It was worth a try so i nstaled them last week and the car feels and drives great.

Hi all, I installed these about 6 months ago from eBay and there great. Its 6000k, good color, prefect fitment and 1 year warranty. I have a Presara and would recommend anyone to get these. http://bit.ly/12hQoEe

Blue/White smoke on engine starts is usually cylinder head valves.

Blue/White smoke on engine starts is usually cylinder head valves.

Im with Harlo, i think its an app restriction.