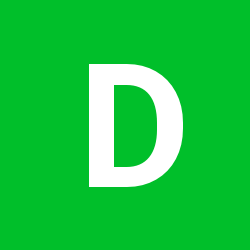 Content Count

7

Joined

Last visited
Community Reputation
0
Neutral
Profile Information
Gender*
Toyota Model
Toyota Year
Location

Australian Capital Territory

How did you find us?
Annual Mileage
Interests

Classic Cars
General Automotive
Car Restoration
Travel
Melbourne... drat :( that's probably too far away for me :/

Hey Stacy, Sounds interesting. Where is the ol girl located?

Wow what a little beauty - is she still running? If only I lived a bit closer to QLD!

Hey mate, awesome little corona you have there. If you ever decide to sell it, get in touch, I've been scalping for a nice Corona for ages.

Thanks mate, I hope to get my grubby mitts on one soon. My brother also has an old hj47 troopy that he rattles round in - it kicks *****, but he lives in bumfeck nowhere

Hey guys, Just stumbled across this forum and thought I'd say g'day. I dont actually own a Toyota at the moment, but in a previous life I've had a first gen TA22 Celica (with the fuel cap behind the number plate), an RA28, an 83 Corona, and an 84 Crown. All were awesome cars in their own way and I regret selling em. I also almost had a 1980 Corolla XX 5 speed coupe for peanuts, but for some stupid reason I didn't buy it. At the moment I'm lookin to get back into the old Toyota game by picking up an RT40 to pootle about in - I just love those things. The damnable things are rare as hens teeth in this neck of the woods, but if anyone knows of any on the market, definitely let me know. Cheers!