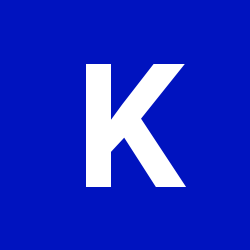 Content Count

40

Joined

Last visited

Days Won

1
Community Reputation
5
A Little Bit of Respect
Profile Information
Gender*
Toyota Model
Toyota Year
Location
Annual Mileage
Looks exactly the same as mine that fit an ATX. Should be right

http://photos-h.ak.instagram.com/hphotos-ak-xaf1/10576159_279595852232015_324872048_n.jpg It's drift spec at the moment. Honestly I don't mind hahaha, I can push trolleys out the way and not give a ****. Ebay's got chinese ones for $130pp and my friend can paint it for $100. The plastic liner under the car took most of the damage. I just stitched it up with cable ties.

Only time I have seen this happen is in my old Camry when we had severe flooding in Melbourne. Once the belts/compressor were wet it would begin to flash. Not exactly sure but it would be some place to start ;)

So I just destroyed a fox at 100kph, anyone got a spare front bumper? Not too fussy on detail, if its not white ill just paint it. As long as it's not in two pieces like mine ;) GSV40

Careful buying early models because of the faulty/low quality oil hoses. (2006 and 2007 specically)

The lights go through the ECU, if there was a short or no current etc I would presume it would throw the CEL light.

17,000km's done on modern (pehaps genuine) oil. I've seen plenty of 15,000km engine oil changes and no sludge. Should be right, right?

Really comes down to: If you break it, can you be bothered swapping in a new tranny? Take a look at http://au.toyotaownersclub.com/forums/topic/36317-transmission-servicing/ Pretty much the complete guide on how to change the fluids. Also take a look at http://au.toyotaownersclub.com/forums/topic/45224-u660e-transmission-service/ TRD Aurion, changing the fluid at 189k kms and it looks quite fresh even for the age. The next time you take an Aurion taxi, ask the driver how many k's hes done and see if he has changed the tranny fluid ;)

I use to run my stockies at 36-40. Probs a little too firm but I liked the response with the tyres I had on it. Im running RE002's at the moment (245 45 r17) at 40psi. Grippy :)

30-36 on the stockies should be fine. We own 3 Aurions (One AT-X and Two ZR6's) and they all drive pretty much the same, except mine (AT-X) with a 23mm rear sway bar. All 3 cars have had a harsh life on dirt roads up to 220k kms and the shocks are doing fine. Perhaps you have a faulty shock or faulty bush? Check if any of them have oil/leaky seals/torn rubbers etc. That's a good indicator that they might be dead. The ride quality is about the same as a Magna and older generation Camrys (97-03). I probably wouldnt compare a Commodore to the Aurion as the suspension setup is different. I read that the Omega/Berlina's are the 'comfort rides' and the SV6, SS, SS V, Calais, Calais V are the 'sporty' rides.

You could run it out the glove box, or through the centre console (where the shifter is). You could even drill a hole somewhere and put a 3.5mm female jack in to make it neat. It's pretty easy to pull it all apart. You might find a guide somewhere on this forum if you search. Something along the lines of: 1) Pull top center air con vent forward (whole assembly + clock comes out forwards) 2) Lift up centre console cover where the glove box lid shuts. You will see the line of where it joins. It's all pin loaded joints. 3) 4 bolts (2 top 2 bottom) of head unit and lift forward.

Pretty sure this should be suitable: http://www.ebay.com.au/itm/3-5mm-Jack-Aux-Audio-Mp3-Input-Cable-For-Toyota-Camry-Carolla-Highlander-Prado-/181401244171?pt=US_MP3_Player_Cables_Adapters&hash=item2a3c5b520b

My car from cold to hot stays between the low and full indicators of the coolant container. If I fill it up to the top, I can see once the engine warms up it leaks out the cap. I have never seen it dry. (175,000KMs)

Definitely look for the upgraded metal pipe once our cars start to hit wreckers (or if Toyota decide to bring down the $220 price tag). It's held up for about 30,000km's but better to be sure than sorry ;)

I went to Bursons (local parts store in Vic), told the guy I required a hose with a bend in it and showed him the broken one. He didnt have any and he suggested to go to Purtek (hose/fitting specialists) but I didnt have time. So he happily suggested a brass 90 degree fitting (male on both sides) and gave me a lenth (around 6 inches of oil hose) with four hose clamps. I cut the 6 inch hose into about two 2.5" lengths, slid them up the metal pipes on the existing assembly (past the metal rim stoppers), held the 90 degree brass fitting in place and slid down the hoses to form a connection. Tighen clamps and you got yourself a cheap fix. If you ever fixed a PVC drain pipe from damage, very similar to that process. You're going to need some muscle to push the hoses past the stopping point, and it's a very tight position.