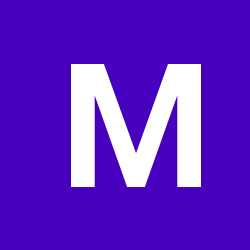 Content count

93

Joined

Last visited

Days Won

6
Community Reputation
14
A Little More Respect
About mg85
Rank

Regular Member


Birthday

01/01/1960
Profile Information
Gender*
Toyota Model
Toyota Year
Location
How did you find us?
Annual Mileage
Good decision me thinks sorry it did not work out.

I think you are really looking at the wrong vehicle if you want to get a substantial power increase at of of stock Aurion's It is not in my opinion a suitable vehicle to do this too, when there are numerous others imports Skyline ,Soarer, Silvia, even some local stuff XR6 etc. which are the ducks guts for this type of mods. Substantial power increase in a std 3.5L = bang! in my book Transmission= similar Chassis=could not see it handling great some guys have put large dia sway bars on the rear only to have mountings pull off the body Mate it is basically a family car

The TCS light is telling you there is a fault, to turn TCS off is quite a long sequence of actions, it is very unlikely you accidentally did this, also it resets to TCS on every time the ignition is turned off. Go with Trent's recommendation and have the computer fault code read, you have to start somewhere ay.

If you are concerned I would measure the distance from the bottom mounting bolt center of the strut to the base of the the spring seat on the new strut and compare it to the old one. Replaced mine a few months ago with Monroe GT gas there is some gas pressure in the damper but not enough to make the car ride 1" higher the difference may be in the strut.

Looks like you are in for trouble, I probably would not be blaming "bad oil" when you have not serviced it regularly. The 3.5 Lt engine is prone to sludging as it is. I predict you will be having ongoing issues with this engine forever due to lack of regular servicing it is up to you how much money you want to throw at it. Options are as I see them: Get 2nd hand engine (could be just as much trouble if it has not been looked after) Sell the car Rebuild the engine/reco (expensive but will fix the problem) Spend money on mechanics trying to clean up a worn sludged engine (could go on indefinitely)

Hi Keefy, Tread depth is measured across the tyre if one side is down to the wear indicators the tyre is deemed unroadworthy even if the other side is OK. Your tyre look a little worn on the outside which is not uncommon for a front LH due to U turns, roundabouts and such, therefore it is well worth rotating tyres every 10K using the method described in the owners manual. I find you can get a pretty good picture on how the car is driven by looking at the wear on tyres. As mentioned in the fuel consumption thread by other experienced users roadcraft has a hell of a bearing fuel consumption and of course tyre wear.

Hi Ben, Have look through this thread

Looks like I'm not going to get any concession here, on behalf of satisfied Aurion owners let the record show I did in fact try

VVTI is linked to regular oil changes Dashboards yep on some but at least Toyota come to the party on them when pushed Pull left easily fixed by a GOOD suspension specialist Intermediate shaft knock was an issue with some earlier models Oil cool hoses on earlier models yep Engine failures this not a regular occurrence in a well maintained vehicle it's a great engine if you don't get 500K out of one you are very very unlucky Power window switch on an Aurion you mean the one which effected the Corolla ,Rav4, Kluger, Yaris and Camry and recalled I reckon the Aurion is a solid car sure a few faults but how would you liked to have purchased a any VW with DSG Auto and forked out 8K + (for component that has regularly failed) to get it fixed with no help from VW. Sure VW eventually after a number of years come to the party with some of them. There are heaps of examples of major problem cars with out there a couple of recent ones below Hyundai Diesel SUV's 50-100k motor failures Anything Jeep Holden Captiva engines failures There is a reason Toyota is number 3rd behind Lexus then Porsche in the US customer satisfaction survey and the likes of Hyundai & Kia are rated below the industry average in this survey. In my opinion these sort of surveys count much more than the Motoring press and to some extent Forums such as this. Begin Rant -What gets on my goat is motoring writers, I swear some of them are doing an advertorial on the vehicles they test. Reading a piece in last weekends paper about a Range Rover on test, the journalist stated that being a Range Rover the vehicle would be great over Rocky trails and the beach as on the road. The damn thing had low profile tyres on it which would not last at all on rocky trails and would rubbish on the beach, the dude has no idea -Rant over. Sorry if I've bored you guys

I too have been reading Forum posts for years if the oil is changed at least every 10K I have not seen evidence of systematic faults, which issues would you say have plagued the Aurion?

I would have to disagree here, my GSV40 has done 100K and I have had not one thing go wrong with it, zero. How many cars can claim that?

Sorry to hear about your issues. As the oil flushing appeared to work for a while I would use this product http://www.costeffective.com.au/Product/27/flushing-oil-concentrate using the directions for a full flush it is made for this job and I have used it on diesel engines with good results and use it on the Aurion in its maintenance form. FULL FLUSH: Obtain FULL operating temp drop old oil Refill with cheap oil add Concentrate and fast idle for 30 mins Drop oil and change filter Refill with good oil my recommendation A3/B4 Castrol Edge Change your oil every 5,000km using the Concentrate in maintenance form. Let us know how you go ay.

I upgraded my rear sway bar (ultra racing) and used the bushes that came with it, you need these because the sway bar is a different diameter I think it would be a waste of money fitting other poly bushes to the car. The new bar improved body roll on corners where the car used to lean too much for my liking. It's a good cheap mod that works, the existing rear sway bar is ridiculously inefficient for such a nice well made vehicle as you point out.

I suspect Toyota call it "strainer" and not a filter as it would then put it in the category of a service item. It is pretty pointless asking most Toyota service dealers on issues such as ATF's service's above the scheduled maintenance , they generally quote the service book or in this case have no understanding of what is required. I have personally heard the Aurion has a sealed ATF and no filter from them. Probably a better place for advice would be is a reputable ATF specialist. Just as well we have forums such as this to get some real world advice.

For some reason Toyota now call the filter a "Strainer" same thing in my book but it may cause some confusion with terminology if you head into a dealer and ask for a Trans Filter.