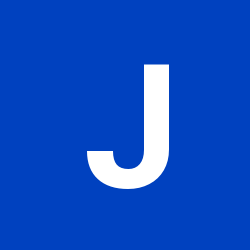 Content Count

124

Joined

Last visited
Community Reputation
3
Neutral
Profile Information
Gender*
Toyota Model
Toyota Year
Location
Annual Mileage
Interests

General Automotive
Computers & Electronics
Literature
When time permits, I am going to remove mine and see how it works and if it might be serviceable.

Thanks campbeam. I suspect that is the problem. Heats up, then comes good. I will post back after my investigation. Edit: I found the sensor. Easy to get at. Now I have to find a new one. Jim.

The speedometer in my 1993 Toyota Camry read much higher than the actual speed when I first get in the car to drive it in the morning. It stays like that for 1/2 hour to 1 hour of driving. After that, it settles down to at least approximately the correct reading, using my tachometer as a second speed indicator. Can someone advise what might be going wrong with it? I don't even know if it electronic or cable driven. I cannot find a cable, so I'm assuming it is electronic. My first suspicion is that it has a faulty capacitor or two. They warm up and then stop leaking. Before I pull it out of the dash, I would be interested in reading if someone else knows about these, or has had the same problem. Jim.

Thanks for the reply Trent. Yes, it is the same phenomena that I thought I had fixed last time. I will remove the shaft again when next I get a chance and compare it to the spare that I have in the shed. In the meantime, it is leaking - with the new, or near new, seal. Jim.

The left side drive shaft in this vehicle has about 3 mm of end float when fitted into the transmission. It also has a considerable amount of vertical play when lifted. We are wondering if this is the correct drive shaft in this car. Is is possible a drive shaft out of an automatic version of this model would be different? If so, could it have been fitted with the wrong shaft during an earlier overhaul? There is no reason for me to doubt that this car has been running with the shaft like this since before I bought it two years ago. I've done around 25,000klms in it. What reason (if any) is there for concern? I don't like it at all. Jim.

Thanks again for checking Trent. Job done.

Never mind looking further Trent. I was able to open the operating system that I have my Mitchell On Demand service manual installed on. The figure in my Manual is 14ft/p or 19 nm. Your memory is good! Thanks anyway. Jim.

I am removing the manual transmission in my 1993 Camry. I'll be removing the clutch to replace the rear main oil seal. Can someone please advise the torque wrench settings to tighten the clutch pressure plate retaining bolts please? My old digital service manual is no longer readable as the operating system it runs in (Win 7) is no longer booting. I normally use Linux Mint for most computing operations. Jim. Solved.

I sympathise with your motivation to convert you auto to manual. I have owned both auto and manual 4 cylinder Camry wagons. The difference in power and economy is very significant. Also, they are more reliable if not abused. However, I agree with Trent. The ECU and wiring loom change over would be the deal breaker for me! Big, tedious job, that is for sure. But manual trans Camry's are becoming hard to find. I found a 93 model with only 125,000klms on the odometer.

I appears that I am not. Or at least, we are on different tracks. I will ask my mechanic/engine rebuilder buddy to read this thread when he call in next. He did the small mod that I described above and knows what shim I am talking in my opening post.

Thanks Trent. I have to replace the rear main seal sometime soon. When I do that, I will of course be draining the gearbox oil and removing the drive shafts. I will measure the ID and OD of the shims and make an assessment of what thickness shim I will need. I will leave this thread open until I do that. Or should I mark it as solved now?

Very good! Thanks for the link. I will remove the shim again and measure inside and outside diameters. Unless there is another way to find out?

Thanks again Trent. I understand the principle now. I found that the shims are no longer listed as available from Toyota. I will probably be able to either cut some or machine some. Although, machining something 2.8 mm thick presents some challenges. As for cutting some thin ones to add to the existing 2.5 mm ones? Well, I don't know. Any thoughts about this? I have to replace the rear main oil seal in this Camry one day soon. The front seals have now been done, so that is all the remains to be replaced. So, when I do that, I will tackle this differential pre-load problem then. In the meantime, I can figure out wether to machine some shims or cut some. One remaining question. I have only worked on one side. It stands to reason that the other side will at least need checking too. Does that make sense? Jim.

Ok. So when the tapered roller is pre-loaded correctly, the torque required to rotate the dummy stub will be as above? ie: .8 to 1.6 nm? What is "a very small flex beam" please? Got it! This has confused me though, sorry. Surely the output shaft torque required to rotate it will be the same as the test stub? What have I missed here? I could make one of those easily enough. I have a spare drive shaft I can take a stub from. Thanks again Trent! It's almost clear to me now. I made a tool for doing the diff preload, by parting off a spare CV stub that I had for the V6 gearbox I was rebuilding; and welding a nut in. I then thread locked the bolt in place..

That's good. I will check with Toyota when I am next in town. Ok. I think I have understood that. Does that mean that smaller shims are fitted until no free play is felt, then removed and smaller ones fitted according to your figures above? ie: to provide the .3 to .4 Nm? This has me puzzled though. Can you explain further please? Thanks for the reply Trent. Jim.