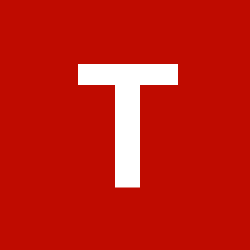 TheOver60s
Regular Member
Content count

4

Joined

Last visited
Community Reputation
0
Neutral
Profile Information
Toyota Model
Toyota Year
Location
Annual Mileage
Hi, I live about 600km north of you so I would not be able to come and see you. To remove the front seat slide the seat forward as far as it will go exposing the 2 rear seat mounts. Remove the plastic covers and undo the 2 bolts with a 14mm spanner or socket. Then move the seat back as far as it will go and remove the 2 bolts there and then lay the seat back against the rear seat. 10 minutes at the most. The unit under the seat has 2 clips holding the cover on, you can remove these by applying a small screwdriver under the top part. After I did all this I found that the unit under the front seat is only an amplifier and not the unit holding the map disc. So I am still none the wiser as to how I will access the map DVD and as far as I can tell the DVD player is only a single DVD unit. I also cannot find any port for an SD card that some apparently have. Very frustrating and Toyota seem to have as much idea as I have. Toyota also quoted me $500.00 to update the map and I wonder as they had no idea of how to go about it. Hope this helps.

AS I intend to keep this vehicle for a few years the alternative you are suggesting sounds good, thanks for your help.

I have a 2007 Camry Sportivo with 130ks on the clock. I have started having cold starting issues when first started. It will rough idle for 3 to 4 secs before starting to run smoothly. I use only premium 98 fuel and I have been using injector cleaner for the last 4 tank fillups. Any thoughts please?

Hi, we have a 2007 Camry Sportivo which is Pearl Green that was available only in 2006/7. Pity we can't get this color in later models.