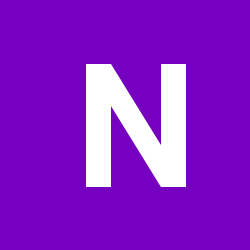 Content count

54

Joined

Last visited
Community Reputation
0
Neutral
Profile Information
Toyota Model
Toyota Year
Location
Annual Mileage
Haha I think that's the best outcome of all of this. XD

Because of what @PengNZ said

LOL. I don't know what to say. I had ordered the filter from aliexpress, and when I tried to cancel it, the seller said that they had already shipped it and they couldn't cancel it. Oh well, let's see how it goes.

Hi, I want to replace the cabin air filter of my 2007 Aurion AT-X and I'm wondering if this is the right part. https://rover.ebay.com/rover/0/0/0?mpre=https%3A%2F%2Fwww.ebay.com.au%2Fulk%2Fitm%2F201503110290 What does those letters at the end (JA and F) mean? Thanks

This? http://www.ebay.com.au/itm/DASH-MAT-DASHMAT-DASHBOARD-COVER-FIT-TOYOTA-CAMRY-ALTISE-SPORTIVO-07-09-GREY-/400639132222

I can't find anything related to dash mats by that number.

@trentmeyer23 Is this the product I need? http://www.supercheapauto.com.au/Product/Holts-Dupli-Color-Touch-Up-Paint-Diamond-White-12-5mL/131818 or this one? http://www.supercheapauto.com.au/Product/Dupli-Color-Touch-Up-Paint-Plastic-Trim-Primer-150g/357008 The former might not be enough. The latter is a spray, but its description mentions "Includes brush system for minor chips & scratches". What does this mean? Also, do you think all I need is just touch up paint? They recommend that I use a primer, base paint and then clear coat in their docs. But they are all Cheers

Hi, The other day I got my car scratched below the driver side door as shown in the attached photo. It's not a metal panel as far as I understand and I'm wondering what can be done to fix it DIY style. I don't want to spend a lot of money and don't expect to get a professional quality outcome. If it isn't noticeable from a couple of meters away, that's good enough. Of course, if a great quality can be achieved with little bit more money spent, I'll go for that definitely. Any advice is greatly appreciated. Colour code is 061 (Diamond White) btw. Cheers

Could be because of the angle the photo was taken. I'll try to take one from a clearer angle. I've seen the photos on google and mine isn't like that at all.

Any particular manufacturer/model number I should look for? I've seen some on ebay but they don't have a photo specific to the Aurion, so I don't know how they would actually look with my car.

I don't feel it has an oily feeling. I honestly don't know what one of these melted dashboards look/feel like. This is what mine looks like. I'm sure the pictures don't tell the whole story. When you say melted, is it something you can only feel, or you can visually see a degradation too? I never keep the dash exposed to direct sunlight. I use a sunshade if I park it in the sun.

I've had a similar thing happen. I wash the car and try to reverse back to the carport which is about 10-degrees upward sloping angle, and the car does not want to move even with the engine at 4000RPM! I got the check engine light. This happened twice. This is what I got on the OBD2 scanner.