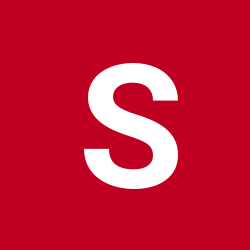 Sick Puppy
Regular Member
Content count

20

Joined

Last visited
Community Reputation
0
Neutral
Profile Information
Toyota Model
Toyota Year
Location
Thankks for that, they let me buy four, and i could have gotten more. :) I'm flushing my engine, these will be useful! Now for cheap ATF fluid...!

Bzzzt! Yup, resusitating a dead thread... does anyone current;y on these forums have up to date instructions? Have followed these to best of my ability using last three digits of VIN, and dealer code... no dice. Stereo in help mode when I purchased car, didn't think anything of it, until I googled it [facepalm] in the alternative, any suggestions for who to go to to get a decent used stereo? :D

Thanks for that, I had seen them last week, the picture for my ones appear to be upside down! lol I am really holding out hope that there is a seller here who can source them, I will try my luck with NZ too (Just saw they have 4wd corollas there - awesome!) Failing that, I will talk to an SA friend this week and see if he has any contacts back home. I will get these yet!

Hi everyone, I am trying to source foglights for a Series 2 Corolla wagon (ZZE122R), the larger plastic ones with the spotlight inserts. Please let me know if you have any for sale or are aware of where they can be found, purchased etc. Thanks!

Thanks for that, appreciated :) Have a few calls to make tomorrow!

HI everyone, I am off to Brisbane this weekend, can anyone recommend any wreckers/dismantlers specialising in Toyotas, in particular Corollas from 2000 onwards? Have ZZE122 wagon I'd like some parts for. Thanks for reading!

Google-fu: http://www.ebay.com/itm/For-TOYOTA-2014-2015-Year-Corolla-Altis-LED-Strip-Tail-Lights-Smoke-Black-Color/191497370374 $300 + shipping, and chinese (like everything else I guess)

You found Wagon ones? For the ZZE? Do you have a link/auction number please?

Having been in your position with a corolla, caldina and a starlet, the carpets are pretty tough and won't mark much. I had a quick look through, the ones I found were for sedans or later models. Good luck with your search.

Hi everyone, I am looking for parts for my ZZE122 Corolla wagon - its a 2004 Conquest model, pre-facelift. I am looking for: * Genuine fog lights (larger ones, with the spot lights and plastic surrounds, like the Sportivo) * Towbar and loom, either OEM or Hayman Reese * Headlight shields * performance bits - Strut brace / sway bars / cold air intakes WHY * Internal brackets for roof racks (am asking wreckers and looking at Amayama, pays to ask here too) * also considering headunit since mine is locked, happy to consider whatever comes up - must be unlocked lol I'm based in Sydney, happy to pick up. Let me know what you've got - thanks!

There are also a shedload of them in NZ - not exactly next door, but members of the toyspeed website have an awful lot of knowledge and will help you out for parts too. Keep it in good condition, don't do anything stupid and you should be fine :)

Jusst checked under steering column - I have the plug for the module, but no mounting point for the clip wehre it should screw in. Went to pick a part in Blacktown and found one (albeit somwhat beaten up by the elements lol), but since they wanted $65 for it, and I've seen them on ebay for $50ish, passed...

That age old internet dilemma of whether to resusitate a three year old thread or recycle the same stuff in a new one... Bzzzzt! Clear! Resusitation time lol I have a Toyota Corolla, manufacture date July 2004 (Japan). I have one black key, non remote. I plan to buy a module, and remote key(s) I have looked at This thread as well as this one, and it appears my car was built around the cut off point both for the facelift and the immobiliser being built into the ECU. Ill be calling Toyota on monday, but am I pushing the proverbial uphill in thinking that if I install the remote module I can use remote keys once cut & coded?

With my ex wife's Starlet, the beeping ceased when the door sensor broke. Irritated the shiz out of her when i repaired it lol

I dunno, I mean, the code to enter digits from HELP to SEC has three dashes with an Up arrow, and can aldo get a Down arrow too: HELP Mode From there, pressing 1 4 6 and Power takes up to SEC mode; and Pressing Seek track and 1 - I thought it was Tune up and 1, remembered wrong (nothing happens) results in Arrow up: Enter digits, and then Arrow Down: Press Scan button - straight to Errx (x being the number of failed attempts) So far I have tried the last six digits, and the last three digits twice, and the Pin twice.