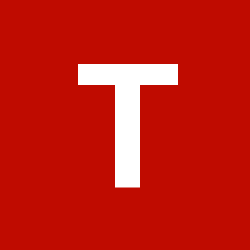 Content Count

18

Joined

Last visited
Community Reputation
1
Neutral
About truman47
Rank

Member


Birthday

02/23/1969
Profile Information
Would you be interested in attending club meetings?
Gender*
Toyota Model
Toyota Year
Location
How did you find us?
Annual Mileage
I undid my drain plug in error today and measured just over 1 litre of oil had drained out. I topped this up with 1 litre of Penrite ATF LV. So Im probably 100ml or so under what it should be although the oil was hot when I drained it so Im assuming that once cold its as probably only around 1 litre drained? But now that Ive read this thread on here and it seems that its not the end of the world if you don't have a scan tool to check the oil level at certain temps etc Im going to do an oil change on my tranny. Ive only done 62000K so won't bother with the filter just yet. So is the procedure just to undo the drain plug and then the tube thats inside and replace with the exact same volume?

Ok so in behind the actual control knob where I select the temperature? I did unplug that a few times to Install my head unit. But I think it was playing up before I installed that. It's been fine for the last week though.

It seems to cool the air quite quickly. It was 32c yesterday and 5 minutes after leaving work the cabin had cooled down a fair bit. Where abouts is the module?

When I first brought my 2012 Aurion Touring model my wife noticed that sometimes the aircon fan would turn off as I went around a corner but come back on again once I had straightened up. At first I thought it was her imagination or that the fan had just dropped a speed at the same time. But more and more I'm noticing the same thing. It doesn't seem to do it when the fan is at a higher speed but more so once the cabin is cooler and the fan has dropped down to 2-3 bars. It also doesn't do it every time I turn a corner just very intermittently maybe every 3-4 days of driving to work and back. Any ideas what this could Be? I thought if it was a loose wire then why does it always come back on every time? So it's got me stumped.

It wasn't plug and play as the original unit had the camera wiring go into the unit via the loom and the Hu reduced the camera voltage to 6 volts. The new stereo uses an RCA plug for the camera. I found a wiring diagram eventually and sorted it all out. Thanks anyway,

I didn't want to wait for two weeks as I needed a project for over the xmas break so i ended up getting the Sony XAV ax100. Awesome unit because it has apple CarPlay so I can use apple maps etc. But unlike the more expensive Alpine unit that supports apple car play its not a useless radio without the phone. http://www.sony.com.au/electronics/in-car-receivers-players/xav-ax100

I've spent 2 days trying to find a wiring diagram that matches my 2011 Aurion and finally I've found this thread. Peters harness is exactly the same as mine so now I know how to wire up my new HU to the existing reverse camera. thanks gents

Do you happen to have a manual with a wiring diagram Dave? Im trying to work out what the reverse camera wiring is so I can connect it to my sony HU.

Hi full throttle. ve been reading your build thread and hoped you would reply. So your Eonon is still going strong then 14 months later? The problem Im finding is there are so many reviews thats ay they have failed but then you get a few people like yourself that haven't had an issue so its very hit and miss. Ive been looking at this one too, a Kenwood DDX4016bt which I can get for $350. It doesn't have GPS which would be nice to have but Im not that fussed about it. https://www.jbhifi.com.au/gps-car-audio/in-car-entertainment/kenwood/kenwood-ddx4016bt-6-2-wvga-usb-dvd-receiver-with-built-in-bluetooth/938961/

Are you able to give me the model number of the unit you brought Jim? and what do you mean by inst an operating system? Do you mean it didn't have wince or android?

Also looking at this one if anyone has any reviews? http://www.ebay.com.au/itm/2DIN-8-Car-DVD-Player-GPS-Stereo-For-Toyota-Camry-Aurion-Navigation-Free-Camera/172158737286?_trksid=p2047675.c100005.m1851&_trkparms=aid%3D222007%26algo%3DSIC.MBE%26ao%3D2%26asc%3D39923%26meid%3D9f82fe5962984fffa8142320b3e19281%26pid%3D100005%26rk%3D4%26rkt%3D6%26sd%3D192019999326

Thanks Auri7. I'm actually looking at maybe buying a new touch screen unit on eBay and just posted another post asking if the Eonon unit is any good. dialling using Siri works good when it does actually work. But last night I was out the front of Crown casino at about 1am trying to pick up the missus who was at a girlfriends bday party and everytime I tried using Siri it just wouldn't detect my voice for some reason. It was a pain in the ***** but luckily she walked out the front just as I drove past and saw her.

Hello, Im looking at this unit on eBay and am wondering if it is any good. Does anyone have this unit or knows if it is a decent unit. From what I've read on here the Eonon brand is a good model. I assume Bluetooth music and contacts etc will work with an iPhone 6 with this unit? http://www.ebay.com.au/itm/Eonon-Android-5-1-8-Car-Radio-DVD-Player-GPS-1024x600-for-Toyota-Camry-Aurion-8/381833949374?_trksid=p2047675.c100005.m1851&_trkparms=aid%3D222007%26algo%3DSIC.MBE%26ao%3D2%26asc%3D39923%26meid%3Dc5fcc0a3ac344c1b9d3a8c60ddc1371a%26pid%3D100005%26rk%3D5%26rkt%3D6%26sd%3D401243293733 Also in the fine print it says Note: Hybrid,SE and JBL electronic systems are not compatible My Aurion is a 2011 Touring SE so does this mean it won't work with my vehicle? thanks in advance

Ok cool, I already have a cradle so will do that for now. When you say tried manually how do I do that manually if Bluetooth is off? I know I can type in contacts manually but it's going to take me ages.