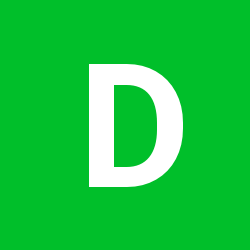 Content count

2

Joined

Last visited
Community Reputation
0
Neutral
Profile Information
Toyota Model
Toyota Year
Location
Annual Mileage
DavePrado replied to DavePrado's topic in Kluger

The oil level? Very low. Was driven around like that for a while too. It's a continuous noise when running. Hot or cold. Still there at higher revs but doesn't worsen.

DavePrado posted a topic in Kluger

Hi all, My sister has a 2010 Kluger (Australia). It was run low an oil and is now making a nasty rattling noise which seems to worst at idle. It's been like this for a few thousand k's without getting noticeably worse. Toyota has said it needs a new engine. Although a 3rd part mechanic thinks he can replace the cam chain and tensioner and it should solve it for $3k but it involves removing the engine. Do you need to remove the engine to change the cam chain and tensioner in these? Is that an OK price to do it? Would you take the gamble?