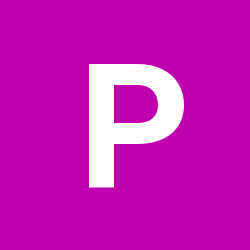 Content Count

39

Joined

Last visited

Days Won

2
Community Reputation
2
Neutral
Profile Information
Would you be interested in attending club meetings?
Toyota Model
Toyota Year
Location
Annual Mileage
Hi guys I'd like to have my rear brake pads changed with Bendix GCT but the official site has recommend ed two sets of rear brake pads. So which one should i get? are they all good for my car or only one can do? My Aurion is a 2014 pre-facelift model and its sold in NZ btw Cheers

Me too. Here in NZ, pretty same car same engine with same specifications built by you Aussie, Toyota New Zealand's website specifies that Aurion requires 95 octane or higher. I don't get it too! normal compression ration, no direct injection, no turbocharged, no supercharged, why 95 then? 😂😂😂 https://www.toyota.co.nz/our-range/aurion/aurion/specifications/sportivo-zr6/

I've been using 95/98 since I own my Aurion never used 91 and I'm thinking of using 91 these days. Now I think I'm gonna just stick with 95:) I bought my aurion three months ago and now I've done 8,000 km with it. I usually get around 7.6 l/100km on highway with 95RON and Nulon 5w30 full synthetic oil (Non PAO based oil (doesn't matter much here)). When cruising, no acceleration, and at 100 kph, I usually get around 6.9 l/100km. By the way, back in my home country, China, the OE engine oil for 2gr-fe engine in a much heavier vehicle, highlander, is 0w20. With 0w-20, the Petrol consumption could definitely go lower. 98 doesn't provide obvious extra gain than 95 to me. I used it only when I couldn't find 95 at the gas stations.

100 CNY = 20 AUD Maybe you can go to a local toyota dealer and show them the part number then probably they could arrange a order from China. Btw your wood trim is awesome!

Yeah I guess it's ok for a 2014 model though. I just never bothered to go to gas station very often 😂😂😂

It's perfect for a pack of cigarettes and a lighter!

I really enjoy driving my 2014 atx and like it. So i come to this fourm very often and so as a Chinese Camry fourm. One day i found a big difference in a Chinese Camry fourm. For the low line Camry in China, there is a very useful coin box installed on the dash. However, on the same place of a Aussie or NZ model, there is just a blank useless switch board. It's useless and make the car looks cheap. Therefore, i did some research to see if i can replace it. I firstly try to search it on ebay, amazon, and NZ shopping site Trademe. Nothing found no surprise. Then I tried to find out if i can get one part from a japan imported model. However, I found out that japanese models also don't have this design. Then I tried to search it on AliExpress which is a China-based international shopping site for cheap stuffs. Nothing found as well. At last, I tried to buy it on Taobao.com which is the biggest Chinese shopping website. I knew i could find it on it and i did find it. Then I asked a fd who would come to NZ that month to order it and bring it to me. Today, he and my coin box arrived and i spent like 5 mins to install it. There is some slight different as shown on pics. It's due to the difference between left-hand drive design and right-hand drive design i think. It's not perfect but i am still very happy with it!

Thanks for your reply, Trent. Good morning btw. I'd agree with what you said but 20L (70L - 50L) gas is much more than 'a fair amount'. Plus, if I do have 20L gas in my fuel tank, the car computer should tell me I got at least 150 kms cruising range instead of usually less than 50 the computer told me. There was one time the cruising range was down to 8 km and the needle directly pointed to the Empty and I used only 53L gas to fuel up. 53L is enough for a 70L tank??? That made me really really confused.

I got really confused with the fuel tank capacity. Every time i fuel up my 2014 atx from the fuel light on (with 30 ish k crusing range) to full (the pump first time stops) takes only 50-51L gas. Is it really normal? The fuel tank of this model is supposed to be able to take 70L!! Any replies are appreciated. Cheers:)

http://www.toyota.com.au/main/camry/prices The price is out.

If it's a 2007 model and the dash is getting sticky, good luck to you man. Try search 'Melting dash in toyota, Mazda, Lexus cars Australia' Facebook group. It is said that the dash melting problem is like once it starts, the whole dash will get melted very quickly. Personally I don't have experience with this problem but this problem is a common problem for GSV40 series model. You may need to take it seriously man. Toyota will offer free dash replacement for those cars within 10 yrs old.