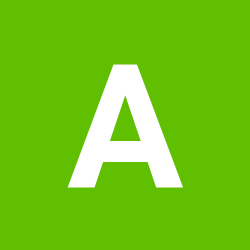 Content count

10

Joined

Last visited

Days Won

1
Community Reputation
2
Neutral
Profile Information
Toyota Model
Toyota Year
Location
Hi. Car just got back from Toyota after full service and is making weird noise I haven't noticed before. Checked under bonnet and a couple of tubes around the airbox were out so I've pushed them back on which fixed the noise at idle but now I notice a fairly significant weird noise when you blip the throttle. Guess it's sucking air from somewhere but only does it on blip, not on steady acceleration. Maybe it's always made the noise but now I'm paranoid something else is missing. Will see if I can get a video of it soon if I'm not clear.

I replaced the park lights with cheapo super white LED one's off eBay. Can't remember brand but they were very very cheap and they're great. Pulled plastic wheel arch covers off and probably took 20 minutes a side. Less time next time as I know what I'm doing!

5 bucks off Aliexpress. Works a treat but some parts are a pig to put on properly. Carbon fibre ones have a recurring pattern of diagonal lines so you have to get it all going on the same angle and direction as well

In NZ and have only ever used 91RON. Averaging 7.2 on the open road and 9.2 on the around town work run. Good enough for me.

Thanks for that. In Taranaki but no drama. Have sent email so watch this space

Hi team. Anyone in NZ purchased a new transponder key from Toyota? Wondering as to price with it coded in. Lots on the net about doing the prgramming yourself but half the websites say you can't and the other half say you can with the door open/shut, brake on/off method. Anyone had any success with DIY? This is for the model with transponder key not the push button start/stop smart entry model.

Thanks PengNZ. Yes over 10 years old (March this year) and I did know about the problem with this model when I bought it so was rolling the dice and hoping I had a good one. Have a dash mat coming which will hide the issue and if I hate the problem enough I will look to source a secondhand dash next year.

Thanks for all the replies. Aside from the spare wheel query the bloody dash is sticky now after one day in the blazing sun. Obviously spoke too soon! Nevermind. Still a great car.

Just picked up my first Aurion today and drove it 500km home. Wow what a wonderful car. 2007 Touring with 212,000k. Smooth, quiet, powerful, no sticky dash, no smoke, no noisy startup. Couldn't be happier and what an awesome transmission. Hardly feel it changing gear at all and kicks down smoothly. Bought it at auction with no service history so was taking a bit of a risk but open the glovebox when I pick it up and it has the owners manual, purchase docs and full service docs from 5000km right up to current from the original Toyota dealer. Bonus! One tiny thing. It has a full size spare but its a plain steel wheel rather than one of the factory mags. Is that normal?

Looks great man. Are you considering doing the silver by the gear shifter as well or leave as is?