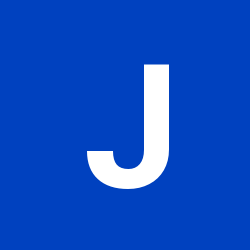 Content Count

7

Joined

Last visited
Community Reputation
1
Neutral
Profile Information
Toyota Model
Toyota Year
Location
Recent Profile Visitors
The recent visitors block is disabled and is not being shown to other users.
Hi, Does anyone here with an Aurion GSV50R with 17" wheels, have Michelin Primacy 3 ST or 4 fitted to their car? If so did it make a difference to the comfort / ride harshness of the car? Thank you. Regards, justJuzz

Thanks for your advice ZZT86. I was reading up a bit about the 86. Rear Wheel Drive, very nice. That is certainly an excellent car. I am sure you must like getting out on a country road in your 86 for a cruise. Regards justJuzz

Hi ZZT86, I agree it is probably age related. It will hopefully loosen up with a few more kilometres on the clock. Thanks. My 1999 Camry was a smoother and quieter ride. It would surprise me when people would comment about it. It sounds like you have a good car, enjoy it 😀. They are an extremely reliable car. Thanks for advice. Regards, justJuzz.

Hi Tony Prodigy, That's an excellent suggestion . I will try that out today ☺ Thanks for your 2 cents. It is greatly appreciated. Regards justJuzz

Hi AurionX2, Thanks for input, I appreciate it. Thats interesting about the stiffer suspension difference with your two Aurions. Yes, I think there is very minimal body when cornering. Maybe the suspension will settle in after 10,000km. I am just coming up to 1400kms now, I want to take it for a long. drive, but have not got around to it yet 😀 Thanks for your advice regards, justJuzz

Hi campbeam, I agree, it is probably that I am not used to the new suspension of a new car. Just thinking I did have my Camry for nearly 18 years . I will check the tyre pressures too. Thanks for your help. regards, John Hi trentmeyer23, I did test drive the Car prior to purchasing it. Mind you it was only a short drive on the suburban streets, over speed humps, not on the freeway or country roads, etc. I did notice the firmness of the ride, but thought that it was a different car to mine, and that it was new. Thanks for your help. Regards, John

Hii, I have a new 2017 Toyota Aurion, ATX, which I have had for 1 month (08/ 2017 build date). My question is, is it normal for this car to have such a rough ride? I feel every bump whilst drving on any road surface. It has 17" wheels and has 215/55R17 tyres. My previous car was a 1999 Camry which had the 205/70R15 tyre / wheel setup. I have made searches for this question on this Forum prior to starting this new topic, but was unable find any information. Thank you. Regards, justJuzz Note. Just to clarify. This car is a 2017, but there is no "Aurion 2017" to select in my setup profile.