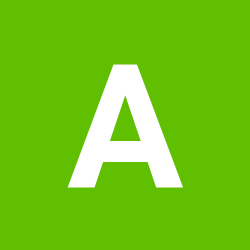 Content Count

58

Joined

Last visited

Days Won

5
Community Reputation
14
A Little More Respect
Profile Information
Toyota Model
Toyota Year
Location
Recent Profile Visitors
The recent visitors block is disabled and is not being shown to other users.
I'd change it too, did it on mine and will keep doing it every ~2 years or 40k, whichever comes first. Cheap insurance they call it. You need to make sure you get the level right. Other items you should look for, apart from the service history (it *DOES* have a full service history, doesn't it? :D) - Outstanding recalls, at least for the VVTi oil line. If it's not full metal go to your nearest Toyota service centre and book it in, it's free of charge but they'll want the car for the whole day. Think there was also a recall for the window switch for some VINs? - Water pump & alternator - quite rare, but may be on the way out. Regardless, if it hasn't had the coolant changed you should change it, the service schedule in the owner manual wants it change after 10 years or 160.000kms, then every 75k kms. - Dash - does it look & feel shiny & sticky?

Hi, I don't know what you mean by "keeping all car features (door lock, lights etc.)", but I've recently replaced the stock HU in my 2008 Aurion with a Sony XAV-AX5000 using a Kenwood CMOS-130 reverse camera and overall the experience has been very positive thus far. Installed it using the Aerpro kit (fascia, ISO harness and steering wheel patch lead to retain the steering wheel controls) and I'm using AA with my LG G6 phone, which gave me a fair bit of grief cause it kept disconnecting / crashing with 3 different cables, while my wife's LG V30 works perfectly with whatever cheap/torn/abused USB C cable I find lying around. I'm now using a 1m Anker Powerline+ USB C cable for my crappy G6 bought off Amazon and so far so good, rock solid. Cable matters with some unit / phone combinations apparently. For the HU there are plenty of options out there (Kenwood, Alpine, Sony, cheap Chinese Android units etc), need to do a bit of research to work out what's best for you in your price bracket. Autobarn have regularly 30% off audio sales (that's where I bought my Sony unit from) and for the reverse camera and the Aerpro kit for your car you've got Autobarn, SCA or various online retailers.

Yeah, welcome to the club 🙂 I was $600 out of pocket for this at an independent when it happened, so $750 at Toyota isn't that much of a rip-off. While it's belly up get them to do the VVT oil line, it's a recall item and should be free of charge if your car is still running on the original rubber crap.

Check the oil level, quite likely below minimum. If you don't know how to do it take it to a mechanic. Also look under the car, any oil underneath?

Had mine replaced recently and I think we need to clarify something here. There are TWO separate oil lines, front and rear. Only the front one is apparently scope of the recall, visible from under the car as you look up to the oil filter casing you'll immediately see two hoses. On the pre 2009 cars they're rubber, from 2009 onwards they're all metal. The rear one, next to the serpentine belt, is still the rubber one in my case, they quoted me 435aud to have it replaced with the all metal version. Told them I'll keep an eye on it for now, the car's approaching 180k kms, still running strong and pretty much trouble free, see how it goes. Checked quite a few other Aurions and Klugers and all from 2009 onward had the all metal rear pipe installed, so I'd assume the front one, visible from underneath, is also the metal version. In the end still think it's best to contact your nearest Toyota service shop, give them the VIN and see what they say.

Thanks folks, contacted the nearest dealer about this and just booked mine, which is also "due for a recall", for the replacement. Should this topic be set as sticky for all forum sections discussing the models with 2GR-FE engine? Think it's important that people like me, who didn't get contacted by Toyota yet, to contact the dealer and find out if their car(s) may be eligible for the free oil line replacement.

Exactly the same here, verbatim 🙂 Not an annoyance anymore, got used to it. So far I've tried: - Wheel alignment, fixed it for a couple of months - Using 36psi tyre pressure - Wheels rotation every 5-6k kms Apart from the slightest pull to the left, no other related issues like uneven tyre wear. Edit: Maybe this is what "Suspension tuned for Australian conditions" really means? :)

Not going to argue with you on this, you know better what you've been driving and later traded in 🙂 All I'm saying is: in 2002 there was no 3.5 V6 Toyota engine in production. 2GR came out in 2004-2005 and in Australia from 2006 with the GSV40 Aurion. But who knows, maybe few photos might be able to convince me.

There is no 2002 3.5v6 Camry.

It'd be interesting to see the error code(s), if any.

Also worth checking for coolant leaks, pre-2009 models are known for dodgy water pumps. You may consider the coolant replacement, it's a 12 year old car and the coolant is good for 10 years or 165.000kms. Oh and how is the dash looking, is it sticky & shiny?

I'm using RDA 8112 rotors with Bendix DB2243 GCT pads for more than a year, no issues.

Could be the ABS self check? They all do it, it's even mentioned somewhere in the owner manual. https://www.toyotanation.com/threads/abs-self-check-sound.235426/ https://www.toyotanation.com/threads/i-hear-a-clunk-sound-when-i-first-start-driving-on-my-2010-camry.379650/ L.E. Found it, it's on page 136 in the manual, "Sounds and vibrations caused by the ABS, brake assist, VSC and TRC systems"

Haven't heard of such cleaning product, can you ask them to offer more details on it? And you have to book the car in for 2 days? And as Ashley said, what kind of warranty do they provide? When I did our Aurions I didn't use any extra product, only what was required: gasket, strainer, o-ring and fluid. Rather than flushing with who knows what I think it's more important to drop the pan and clean it properly. And no, I didn't have to work for 2 days for transmission service. And no, I'm not a mechanic. See if you can get few quotes from independent transmission specialists.