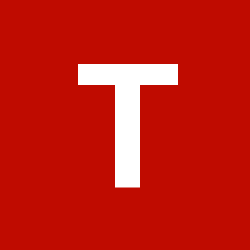 Trd aurion #617
Regular Member
Content Count

51

Joined

Last visited

Days Won

4
Community Reputation
9
A Little Bit of Respect
Profile Information
Would you be interested in attending club meetings?
Gender*
Toyota Model
Toyota Year
Location
Annual Mileage
Interests
Hey long time no speak, hows your beast going Adam, any new stuff, I'm just about to get some transmission work done, improved shifting, lsd and a few other bits, gonna get the same tvs1900 that you fitted, any feedback after having it fitted for a while now. On another note, terryo is your lotus manual or ips auto, just curious as I'm not sure how a stand-alone ecu will integrate with the auto, would prefer standalone ecu so the stock ecu doesn't try to correct itself from a piggyback setup, this is we're Adam can help with his experience with the piggyback setup,

Cool man looks like a lot of fun, I got a few mates into the Subi's, I'll show em ya work, anyone following Papadakis Racing, they are doing a few mods to the to?ota supra

Gday bud, nah I've been in a money rut, it's still going well, how about your beast any new news

Yo been away for a bit lost my job and did my back at the same time joys of metal work, personally if I were in your spot rebuild what u have, ssc should be able to recommend a engine builder, daily driven demands better internals, engine already has piston oil squirters, forged Rod's an pistons will guarantee long service life, Sorry to hear about the bad news, but on the other hand it still goes hard whilst broken With a built bottom end methanol will be a treat Or failing that as long as your doing the changeover yourself, just keep swapping them over, ssc reckons the engine is the same as all the 2grfe fitted to all Toyota's I rekon the biggest issue is inlet manifold design, it's greddy flow the cylinders below the discharge port get fed first then what's left feeds the rest The new charger kit utilises the na intake manifold with a large plenum which I believe helps for equal flow to all cylinders,

One kit is for the already intercooler lotus as an upgrade, the other is a non intercooler 1320 upgrade, still looking into heat exchanger, there's still a fair bit of room in front of the radiator, need to get the dimensions for the min requirement of the unit to perform its task, the kit uses the stock na lower intake manifold, so I need to find out the height difference between the two ani folds are

I'm still in the r&d of it all, heat exchanger and pump shouldn't be to difficult, having to go piggyback or standalone ecu is a shame, but at least it's a download for the tune, so there's a couple of bucks saved on the dyno, clearance is my biggest issue, I'm gonna make a template up to see if the bonnet needs a hole with scoop, I'll get some playdoe close the bonnet and measure the clearances, hopefully it will fit,

Check out the harrop website they have a cool video

Even better water to air, it comes with a tune for the lotus, just waiting to hear back to see if they can reflash the stock Trd aurion ecu, they did it first so they may have access, this alone saves 3-5 grand + dyno for after market ecu,

Harrop released this kit not sure on the cost, the power is very impressive, I'm waiting on response, they are going to check there cad drawings to see if it fits the Trd aurion(with a bonnet modification) and if all goes well hopefully they can redo the ecu to suit since they did the first development with the original package

Should be fine only reason I was thinking of post charger is if I've got the manifold off might as well do maybe a dual stage pre post charger. I can't get anyone to hack ecu in Melbourne can your mob in Sydney do it, sorry for late response been flat out lately.

just spoke to Harrop, they say pre charger injection has been done, but they don't recommend it as it washes the grease out of the needle roller bearings, and breaks down the coating on the rotars, I'm going to go post charger, was thinking about placing a nozzle on the front of the intake manifold to hit the air as it leaves the charger.