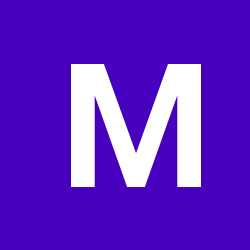 Content Count

3

Joined

Last visited

Days Won

1
Community Reputation
2
Neutral
Profile Information
Toyota Model
Toyota Year
Location
Recent Profile Visitors
The recent visitors block is disabled and is not being shown to other users.
My seal was damaged. I think water was coming in around the right tail light. It been out in the rain for the last few days and so far so good but I'll keep an eye out for other areas of potential ingress.

Update. Add another issue in there - this time the alternator. Looks like low charge especially when idling. I was idling the car for quite some time doing some stuff and the stereo cut out and a few dash lights came on with the engine still running. Shut the engine down and the battery voltage was 11.90V. Not good. Battery is only a couple of days old. Update 2: Yep two (possibly 3 but hard to see clearly) diodes in the alternator have failed with one failing catastrophically. It certainly let the smoke out. Brushes and slip-rings look to be in good condition though. The overrunning pulley doesn't feel correct. It locks correctly, by jamming the rotor cooling fan, but in the other direction it is hard to turn and does not feel smooth at all. Time for a new alternator.

Hi everyone - first time poster here but long time Toyota owner (mostly 4wds though) and some Cressidas a long time ago. Recently bought a pretty cheap ($4k) 06 Presara (200k) that I'm doing up for a family member and as bit of a project for myself. Thought I share my experience as I have a lot of the common issues mentioned in this forum which has helped me greatly thanks. It's been fun working through the issues over the last couple of weeks. I haven't done a car project for years. The door open alarm 'bing bing bing' drives me mad. First job was to remove the cluster and put a self tapping screw into the piezo buzzer. Done this task many a time over the years. Bad Steering wheel shake at highway speeds - didn't drive it fast enough in my test drive to spot this but was an easy fix. The previous owner must have parked in some mud in the past with the front left wheel semi submerged. Mass buildup on the inside of the wheel. A quick wheel removal and a clean solved the issue but I put new (quality) tyres on anyway for safety's sake. Transmission flare on cold starts with gear changes (3-4). Still working on this. I see this is a common issue from way back. ECU change perhaps. Mine is the V2 ECU already though I seen they've updated the ECU again for this model as I've seen a later part number. I'm scratching my head here wondering if I should bother trying to fix it. Transmission in desperate need of a full flush. I've done this many times over the years to many vehicles but this transmissions took 16 Litres of Penrite LV to start clearing up. Other than the 3-4 flare on cold starts - the tranny runs really well. I haven't dropped the pan to change the filter yet. I did the flush via the transmission cooler hoses if anyone was wondering. 2 Litres at a time. Easy peasy. A couple of the buttons didn't work on the steering wheel. Seen this before in my Prado. Ordered a replacement clockspring assembly from ebay for 50 bucks. All working now. Had to swap over the steering angle sensor with the new part. Overall a 30 min job. Engine start rattle on cold starts. VVTi actuator I suspected thanks to this forum. Didn't notice it on my test drive but noticed on the other 3 or 4 Aurions I test drove of similar vintage. A couple of engine oil flushes has solved the issue for now - I was surprised. I think there maybe other servicing issues as this engine maybe 'sludged'. Engine does runs very well though - it goes hard (I'm used to diesel 4WDs). The engine bay and underneath are very tidy so it hasn't been totally neglected. White engine smoke on engine restarts. I first thought this was exhaust system condensation - looks like it but it does it during the middle of the day only after the car had been sitting for time. I'm heading down the replacement PCV valve and front rocker cover sludge clean route. Doesn't look like oil smoke though. More like water vapour but it's not using any water. I haven't spent much time working on the issue yet. Minor clear coat issue on the left side of the roof near the B pillar. A can of DIY 2K clear coat will solve this hopefully. Minor steering 'notch' when moving slowly and turning. Seems to be another common issue. Can barely feel it though. Intermediate shaft perhaps. When the car engine is off and I move the steering from left to right I can also hear a slight knocking sound somewhere underneath. Not sure if this is related to the notch I feel. Bushes or something? More time needed for root cause. Parking sensors constantly beeping when activated. This was related to the bumper scrapes on the vehicle corners - exactly where the sensors sit. Previous owner has knocked 2 of them inside the bumper. I pushed them back out and held them in with a little adhesive. All working now. Sticky dashboard. Dash mat is the solution/mask for the time being. I'll keep a eye out at the wreckers for a replacement for cheap. The ones I've found so far have the same issue. Missing spare smart key. Got a cheap replacement fob off ebay. Programmed with Techstream and hidden key cut locally. All good. Need to check if this engine has the original VVTi oil line rubber hose or steel tube replacement. Park brake doesn't work in reverse. Some tweaking was required to get this working OKish. Still not great. Won't hold well on my quite steep driveway. Not an maintenance issue - but will replace the Factory Headunit (with Sat) with something more modern. Looks like there are at least a few to choose from and are reasonably priced. Water leak, when raining, in the boot space in the spare tyre well. Got a replacement rubber seal from a wreckers for 20 buck. All good now. Knocking sound coming from rear of vehicle when changing direction (forward to reverse). Was the jack hitting the frame ever so slightly. Easy fix - simply remove jack. Or secure it properly :) Update. Add another issue in there - this time the alternator. Looks like low charge especially when idling. I was idling the car for quite some time doing some stuff and the stereo cut out and a few dash lights came on with the engine still running. Shut the engine down and the battery voltage was 11.90V. Not good. Overall the car drives really well now and inside is a nice place to be as long as you know where you're going and don't need to use the archaic and frustrating Nav system.