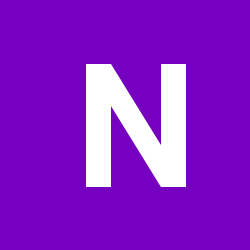 Novicebutnice
Regular Member
Content Count

3

Joined

Last visited
Community Reputation
0
Neutral
Profile Information
Toyota Model
Toyota Year
Location
If you had been using 98 and then went to 95 the engine could be trying to "sort itself out" they usually do a minor re-map when you change fuel

A bit of a long story I was originally in the market for a Corolla SX Manual Sedan, but the value proposition compared to it's rivals wasn't there. Especially since it was no longer made in Japan... And when I went in to the dealer they had no SX Manual's, and none left on the MY17 plate clearance (and neither did Toyota apparently), and when I sat in the back of a base model I couldn't sit upright (I'm 1.75m) But since the salesman was good at his job he suggested a Camry since they had a 0% finance offer due to run out. I was a bit skeptical given some of the reviews on the Camry (which must have been the base model), but after a test drive I was pretty happy. To sum up why I bought a Camry (2017 RZ): - 0% finance was a big seller, enabling me to get a nicer, more spacious car for less money (when factoring interest on a loan). - Nice non-smelly interior (try getting into a Hyundai on a hot day.... mmmm plastic smell.....). - Nice calm driving dynamics, but not too boring. - Nice appearance. - Reliability. - Capped price servicing. - I could sit upright in the back seat. - Interior is a nice simple layout. Why I'm happy I bought a Camry: - Comfortable and spacious. - Using 98 fuel I achieve better fuel consumption than the label for the city, and if I travel at 100 km/h (by the speedo) I believe I could achieve the country driving fuel consumption. - No offensive over powering smells when getting in the car on a nice hot Australian summers day. - I enjoy driving it. - Doesn't use any extra fuel than my previous car (MY05 Corolla sedan, manual, base model). - Driving it is a no nonsense affair with all the controls laid out in a simple way so that I can concentrate on the road. - Insurance is the same as my last car Why I didn't consider it's rivals: - 0% finance. - Running costs. - Interior odors on some. Would I buy another Camry... you bet I would :-)

It sounds like the engine is "hunting" What fuel have you been using, it could be a bad batch, Otherwise I would replace spark plugs and clean the throttle body as a start.