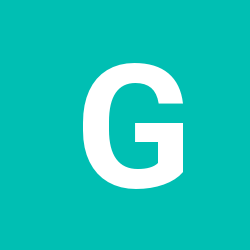 Content Count

17

Joined

Last visited
Community Reputation
0
Neutral
About gregaudio
Rank

Member


Birthday

09/22/1966
Profile Information
Gender*
Toyota Model

2001 Hiace (2.4L Dual Fuel) and 2002 Camry V6

Toyota Year
Location
How did you find us?
Annual Mileage
Hi, can anyone tell me where to find the OBD2 diagnostic connector on a 2001 Hiace? I've looked under the dash on both sides and in the battery compartment but can't see it. Thanks. Edit: I found the connector on the end of a loom that came out under the floor mat and had been tucked up behind the dash on the passenger side. In my case it wasn't attached to any part of the interior, just floating around on the end of the loom. Edit 2: It's not OBD2 but I found an adapter on eBay that says it will work with my reader.

Thanks Hiro. Driving home tonight the car radio would shut off at higher revs too. Will limp it to an auto sparky ASAP before something melts.

'02 Camry, V6, automatic. I noticed while driving today that my ABS light comes on when the engine is over 1000RPM but turns off while idling. I put a multimeter on the battery terminals and notice that the alternator voltage will reach 18V at about 3000RPM. While stationary in Neutral I can press the accelerator and watch the tacho and the voltage. The ABS light comes on as the alternator reaches 17V. I have checked the battery, all cells are full of water and the Voltage only drops from 12.6 to about 12.4 when I select high beam with the engine off. Any thoughts or suggestions would be much appreciated.

Thanks trentmeyer23, just pulled them through :-)

Hi there, I want to run an AC inverter inside the cab of my 02 Camry with 12V wiring direct to the battery. Can anyone suggest the best existing protrusion of the firewall for these 2 (7mm dia each) wires? Cheers.

I bought a second hand '98 Corolla Seca with a 2 button "Stinger" door lock remote. I had to open the car with the key tonight a the battery had gone flat. As soon as I roll started it the horn and hazzard lights wouldn't stop until I used the remote to re lock & un lock. The origonal owner told me there was a button somewhere that could be pressed to disable this. Any clues? Cheers.

Hi, my 02 Camry has an air con switch on the dash. I have purchased a digital thermostat so I can make my AC turn on and off at a pre set temp, say 20 deg C. The thermostat can be pre set to open or close a contact any any set temp. I've popped out my AC switch loom (5 wires) Red / Bk Grn WH / Bk Blu Red /Wh Can anyone help me find out which wire to interupt with the thermodtat contacs? Thanks, Greg.

Because that's what they are worth? Redbook value for a 2002 V6 wagon is around $7-10,000, depending on the model, and they were $30,000-odd new, which is pretty much bang-on 1/3... Just like Hiro says, I got it from a dealer for $10,600, no more to pay. There's others out there, I was in a hurry and found my one in 2 days of web searching. Didn't want a 4 cyl and didn't want a white one. It's got nice alloy wheels too :-) I'm keen to keep it nice, but just wonder if it really needs to go for a shop service every 7,500km's like the book suggests. It hasn't really got a whole lot of re sale value to maintain, so I don't want to spend unnecessary $$$ on it's service history.

No, I did get the service history but not the manual. Greg.

Hi, just bought a 2002 Camry wagon (V6 Auto) with a regular dealer service history for less than 1/3 it's original price. If I want to keep it running reliably but don't want to spend an arm & a leg getting it serviced (and enjoy working on cars myself), what would people suggest be the recommended intervals for engine oil, trans fluid, plugs & filters? And how often should I take it to a dealer for a majour service like timing belt & water pump etc? Cheers, Greg

Hi, my '93 Tarago has been running strong for the 3 1/2 years I've had it. On Christmas eve it started idling low and now it would seem there's water in the oil (dipstick looks gray & frothy). Mechanic says if I'm lucky it's the head gasket, could cost $3K to repair. I'm picking up my new Camry wagon tomorrow but wondering what to do with the old girl. Anyone got any suggestions on what to do with a still drivable, reasonable condition, burgundy, 5 sp manual '93 Getaway? Any suggestions or interest welcome. Cheers, Greg.

Hi guys, time for an oil change in Melbourne. Can anyone suggest what oil I should use in my 93 Tarago, and how much it might need? Cheers, Greg.

In general on newer cars the lights are secured on the inside of the vehicle - pull out any carpet or trim panels (usually held on by screws or christmas-tree clips) directly behind the tail-light and you should see everything. Sometimes you can change the globe without unbolting the tail-light, but it can be easier to unplug the wiring, undo the nuts and slide the whole tail-light out. Thanks, yeah those pesky Christmas tree tings, you never know if they're gona break! Got there in the end.

Hi, I have a '93 Tarago with a blown brake light in the rear hatch. All my older Toyotas had phillips head screws at the corners of the lens but this has none. Do I need to go in via the back door internal lining or is there a better way? Cheers, Greg.

Thanks guys, seems I shouldn't worry too much. Greg.