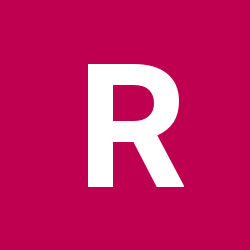 Content Count

2

Joined

Last visited
Community Reputation
0
Neutral
Profile Information
Toyota Model
Toyota Year
Location
Sorry if this has already been answered in a historical thread some time ago which i have missed in the archives: Just after opinions from those that have owned both the 2006-2012 model Rav and 2013-2018 model Rav - did you find the later model Rav better? My wife has a 2007 top-of-the-range model Cruiser L which we are looking at upgrading. Naturally a later model Rav4 Cruiser is in the pool of choice, however, on talking to a couple of non-Toyota dealers they have described our model Rav as a better vehicle than the next generation, inferring that the XA40's were/are of lighter build quality. I have driven a 2016 GX diesel through work and can understand their theory - the car seemed to be a bit tinny, with the driver's door panel flexing & popping if you pulled on the door handle to open it with only slightly above average force. Can anyone shed opinion on road nose intrusion between the two - comparing my wife's petrol to the later diesel isn't fair - and around outward vision, particularly to the rear - my work vehicle had a cargo barrier equipped with tools blocking rear vision, thus preventing me from comparing them adequately. I'd be leaning towards the turbo diesel if we were to go with the Rav for fuel efficiency and low down torque, though I've read some complaints about diesel oil consumption. Our 2016 diesel at work was fine up to 90,000km when it was traded ... Thanks for any responses. Rockota

Rockota

joined the community

So I've got a KUN26 Hilux with the 3.0 D4D engine. My daughter laid it over on the right hand side causing very little damage, however, engine oil flooded the air cleaner box and seeped out. How would oil end up in the air cleaner? Is there a breather pipe into the induction path that would allow this??