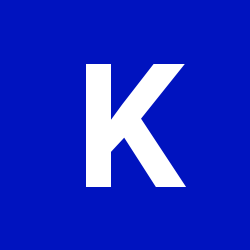 Kent Robison
Regular Member
Content Count

3

Joined

Last visited
Community Reputation
0
Neutral
Profile Information
Toyota Model
Toyota Year
Location
I hesitated to buy an alternator because of the big differences in charging rates which is something new for me. I just went for a drive and the four warning lights started flashing. I stopped and lifted the bonnet with the motor running and the regulator was making a loud banging noise and stank a bit. The noises coincided with the flashing lights. It was charging over 16 volts at idle. So the RACQ man was right and the sparkie half right - it was not the alternator. I need to ring around Rockhampton for a price of one in stock. Toyota is too much. There is a wholesaler there. Two others told me last week they would have to order it in. I have driven for 48 years and never replaced a regulator. It's good to learn things and hopefully someone reading this will recognise the same problem and save money. I am retired now and would like to attend Menzies College in Melbourne and do an auto electrical course. It is part time and takes a year. This would be helpful for breakdowns in remote places. On weekends I would like go gold fossicking in the Golden Triangle. I noticed a few days ago that the warning lights went off when the regulator connector was disconnected, ignition on and motor stopped..

Thanks. I bought a new battery last Friday but the RACQ man said it was undercharging. He thought it was the regulator. Then a sparkie had a quick look and said it might be wiring. The four warning lights came on after checking the regulator. One is timing belt, (long before it is due for renewal), water in brake reservoir (none there), battery discharging (no) and fuel filter(replaced 6 months ago). Repco told me that recos. are not available in Rocky because electricians get paid $150 per hour!. He might have a good imagination. Surely a factory that reconditions alternators would have a process line and workers trained to check one part at a time who are not qualified electricians.

Hi, Signed up recently. I would appreciate some advice. My LN86 has charging problems but I want to make sure it is the alternator before buying one. I broke down last Friday and the RACQ man sold me a new battery but he said that it was only just charging. The sparkies were all busy in Rockhampton but one had a quick look and said that it might be the wiring. He had just looked a wire hanging by a thread from the battery but it was a disused accessory circuit. This scared me a bit. I would rather not pay $100 per hour for him to poke around a lot. The last sparkie wandered around like death warmed up and I had to pay him to go down to the wholesaler to buy some more cable. I am used to working hard in the building industry!. I live out in the bush so it is hard with vehicle problems. I have a multimeter and did all the tests listed on a website. It charges 12.8 at idle up to 13.2 at about 1500RPM. The battery charge is always high but I cannot use the lights etc. I took the external regulator out and a friend helped me do all the test from the Haymes manual and it seemed OK. I tested the charge rate while wiggling connections and did the voltage drop tests between the battery and the unit. Yesterday the charge rate went up to 15.5 volts at 1500RPM. The charge rate varies a lot and perhaps someone can tell me if this indicates alternator problems. I checked for diode failure by testing for AC across the battery terminals. My friend was an aircraft maintenance engineer and did not think it was the regulator. The ute has done a huge amount of work carting scrap metal but I need a newer one. I do not want to spend a lot on it now. There are new alternators on ebay for $200. Genuine Toyota ones made by Denso are $500 and a few outlets in Rocky want $400. I just want to keep it going for a few months for the dry season on Cape York (July to October) so I can do some gold fossicking. (Yes, 2WD to my special spot). I opened the top of the unit and everything was clean and the brushes quite long. Before I bought it about three years ago an auto electrician told me not to buy a Chines one. I bought it at a 4WD wrecker and asked three times if it was Chinese and was told 'no' each time. But when I got home it read 'Made in China' on the box. After checking the regulator I got four false dashboard warning lights. I got one for the timing belt 2 months ago and reset it but is back with three others. I would not know where to start fixing them. Anyway, thanks for reading. Any advice most welcome.