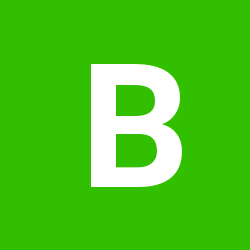 Content count

79

Joined

Last visited
Community Reputation
0
Neutral
Profile Information
Would you be interested in attending club meetings?
Toyota Model
Toyota Year
Location
bigdenis replied to Axyl's topic in Kluger

I don't have an answer to your question, however, I do have 2 headphones (requires new foam for the ear area) and two remote controls from a 2009 Kluger Grande. I don't know if it's compatible with your car, but I'm sure you can look it up. I'd be more than happy to sell the lot to you quite inexpensively if you really want them. Pick up or arrange your own courier. PM me if you are interested.

Thanks for the clarification. Much appreciated.

Thanks u54mot. I'm confused. Is it the T15 or T5 or 921 all the same, or are they different??

Does anyone know what type of bulb is used for the back-up lights in a 2003 Camry? Many thanks.

bigdenis replied to manducool's topic in Kluger

As of today (11 February 2012), version 17 is still the latest available map: http://www.whereismaps.com/buy-map-updates_built-in-car-navigation_product.aspx?view=23&devicedesc=Suitable%20for%20all%20Toyota%20Models&deviceid=252

bigdenis replied to SAB79's topic in Kluger

Congratulations on your purchase, and welcome to Toyota Owner's Club!

bigdenis replied to boggo's topic in Kluger

The Volvo is much nicer inside the vehicle than the Kluger. It just feels like a quality product, and also drives and handles much better than the Toyota. However, servicing costs of the Volvo are astronomical, and some have had major issues with their transmissions. Users have also reported loud clunks at the front of the vehicle when going over small humps, but the fix for that was relatively simple replacement front subframe rear mountings. The Kluger has its problems as well, with pre-mid-2008 models having issues with their oil-line rupturing, and recent Toyotas, inluding the Kluger, having clunking in their steering wheel during low speed sterring due to the intermediate shaft in the steering column becoming loose due to the not being enough grease in the joint. If you're considering the Kluger, may I suggest that you pay more, and get yourself the Grande model. It has a lot more goodies (sat nav, rear DVD player, eletrochromatic rear view mirror, smart entry, push button start, sunroof, automatic headlights, etc) but for me, the biggest revelation has been just how much I use the remote release power tailgate, especially when my hands are full. It's also handy to be able to remain in the vehicle and open the tailgate so that the little ones can retrieve their gear from the back... although I can't remember if the KX-S also has this feature(?)

bigdenis replied to Christine Whalley's topic in Kluger

bigdenis replied to peter g's topic in Kluger

This is EXACTLY what happened to me yesterday. Even after I trickle charged the battery overnight, the error remained. I then disconnected the battery for 15 minutes before reconnecting it. Voila! Error resolved.

bigdenis replied to Mikeyboy's topic in Kluger

Anyone recently change their OEM 245/55/19 tyres? Was quoted $440 per tyre for the Bridgestones. Anyone found a better price, and if so, where?

Sorry - kept losing my reply. Will do so on the weekend.

Unlike oil, one should NEVER EVER mix coolants..... ever!

What brand of shock absorbers do people recommend?

And despite being 190+ kW, it will be front-wheel-drive. :o

So cocacola, how DID they fix it?