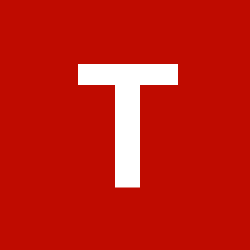 Tmaster100
Regular Member
Content Count

132

Joined

Last visited
Community Reputation
0
Neutral
Profile Information
Gender*
Toyota Model
Location
Thankyou leolam, perfect!

If only, I am based in Adelaide. Keen to find someone who knows how to pull these cars apart.

Oh, it's called a relay, not a solenoid. Asking for a solenoid in an electronics shop may grant you some very strange looking faces.

Hi Peeps, Does anyone know how to remove front door cards on the 50 series Aurions? I can see plenty on the 40 series but nothing on the 50's. Cheers.

Well don't read it then stupid.

Becuase i am a paid Silver Member and still like to help out where i can. I didn't think it was illegal to be here and owning another brand eh?

Yep, thats why i got rid of mine. Very poorly built cars (the Aurion). Would i buy another Toyota? I doubt it.

Good luck! I am led to beleive there is still no proper fix for the issue. I understand some owners have had some luck but no doubt it will be back soon enough. It's just a horrible design that's the cause.

I bought a Honda Accord Euro Luxury with Sat Navigation. There isn't a single rattle in this car at all and there is no guess how well this one is put together not to mention the quality materials in it. But Kudo's to Toyota Australia for finally ending my 10month nightmare. Details on exactley what transpired at the end are confidential but lets just say i am a happy man, finally.

A good place for the antenna is inside the dash behind the clock on top of one of the A/C vents. The no GPS error sounds like the unit isn't set up correctly. Try to enter the GPS setup within the program and make sure that COM port 2 is selected. Also a baud rate of 4800.

Moonroof added. I am surprised with the amount of owners with rattling problems in their cars. Toyota have really let down their customers in this department. Gone are the days of legendary Toyota build quality!

i am using these files and doing something now, when its all done and working, i will post something.. hope they are the same as aurion.. Know where one can download the Aurion manuals?