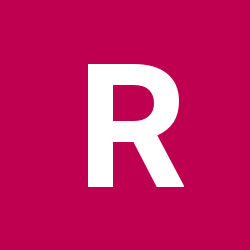 Content Count

102

Joined

Last visited
Community Reputation
0
Neutral
Hey guys, so the rim's have been sold + my 4door slimline weather shields. Remaining, are springs, subs, + exhaust system, give me an offer. Another pic of the exhaust has been attached.

Hey guys, I'm selling parts for this car. Here's the link http://au.toyotaownersclub.com/forums/index.php?showtopic=32574

Hey Guys, Live in Sydney NSW Five Dock Area I sold my 07 ZRE Corolla back in Jan 2011, and have finally put aside some time to sell some parts. $500 Custom twin - Cat back Exhaust Dual Xforce Mufflers + Xforce 4.5" Tips - Very deep sound, has 2x resonators with no loss power due to raspyness at top end which is no more. $400 2x Alpine Type R 400wrms in Alpine Ported Box. Very good sound, very deep, can handle any music from rock to dub step + hardcore trance. Very responsive, no cracks, no damage, previously powered at 700wrms way below its potential $800 Fox Racing 4 18x 7.5 R5 Very nice color, minor gutter rashes one new tyre, as a piece of rock was lodged in tyre ( no rim damage ) 3 with good tread. Have only driven 6000kms on these tyres. Comes with lock nuts. Tyres are 224/40/R18 $250 ZRE Corolla 07+ King Spring Lows 3cm drop very nice drop, with no scraping at all, any lower and you will scrape if you are not careful. Also only done 6000kms, installed same time as rims. KTFL-119 + KTRL120

anyone done anything else to the exhaust ? like headers ? im thinking of getting some headers done next week. just dont now where to go. any help ?

1. M_M 2. cruzer 3. sikwitit 4. Xoom 5. ooy33h 6. flipsta24 7. stinky 8. m.C 9. -rez-

ditto what everyone else said :P this has to be seen.

spotted you to. your stance is real nice and low. i wanna do the same to my sisters new 2 door yaris.

haha, im getting really paranoid about them recently. :P

lol dats me, and its 16000k :P.

1. M_M 2. Ascendant Rice 3. flipsta24 4. Whitey1212 5.-rez- (maybe)

i wouldn't mind coming aswell. depends on the date.

lol i agree, its about time we have one :P. + thx for the comments guys.

lol fair enough mate, all i can say is, that i tried my hardest not to break them, and i did :P. its okay but, they wouldn't make that much of a difference i don't think.

hey man, heres the side on view, it actually sits flush when its moving, got my friend to drive it past me a couple of times, on different slopes of road, and i noticed it was sitting pretty much flush. i wonder how it sits with people in the back.