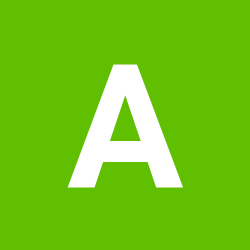 anothercamry
TOC Supporter
Content Count

35

Joined

Last visited
Everything posted by anothercamry
sorry mate, car sold a week ago. my bad for not up dating the post sooner. good luck in your pursuit of a gtp.

FS: 1999 Touring GTP Camry ica, sans-serif]G'day all, well i have moved overseas and didn't get around to selling my baby before moving, so it's now with my Dad who isn't driving it and it really needs to go. Details are: 1999 MCVR20 Touring, GTP Camry V6 17inch rims (very good Goodyear tyres) Full GTP options, including full body kit consisting of front and side skirts, rear spoiler height raisers (must be a better name for them!), GPT decals, carbon fibre around head unit/aircon control - if you value that kind of thing! never crashed, few scratches. 254,000km family car (two kids) RWC Rego til end June '13 clutch replaced 20k ago timing belt/plugs done at 100,000, 200,000 have replaced a lot of bushes with nolathane and shocks. recently replaced timing cover gaskets regularly replaced air & fuel filters oil/filter changes every 5000km mostly serviced by myself, but a couple of major services were performed at a garage. reciepts for all work done. big stereo....not that I used it much (alpine head unit, pinoeer amp, woofer, splits, 6x9's) this car isn't brand new by any means and it won't last for ever, but it will serve someone for some time to come. uses no oil or water. Plenty of compression and engine pulls well and is quiet. $3990 ono car is located in Wellington Point (near Brisbane), Qld. for anyone interested, please PM or call me (Tim) on 0408 159 612 (I am in Japan but you will still get me. No international rates billed to you for the call - all my way. Japan is one or two hours behind Australian time). can arrange test drive/inspection. thanks for looking at this ad.

Thanks mate, I'll remember that if needed. For now all i gotta do is change the gasket on the rocker cover closest the front of the vehicle. So really just need them bolt torque setting.....?

Cool thanks, just bought the gasket from super cheap. Any idea on the bolt torque setting please?

just on this topic guys has anyone changed the timing cover gasket themselves? looks like it would be a pretty easy job?

have this in my '99 touring...never investigated, some days it's there other days it's not. sorry i can't help but it sounds like a common problem with these cars.

okay sure, i'll get some pics up this weekend. price....um not really sure. $8 - 8.5k mark??? pics coming. regret will not be pulling the car apart, it is simply too good to do that!

Due to expanding family, i'm thinking of selling my metallic green GTP Gen 4 Camry. this car is in great condition, with the following attributes: Car located in Brisbane - Mt Gravatt. 1999 Toyota v6 Camry Touring model 5sp Manual All GTP accessories, including all skirts, rear spoiler risers, decals, front 'gtp' grill, 17inch factory wheels (60% tread), leather and carbon fibre accessories plus GTP embroidered floor mats (x4). i have received a lot of comments about the car with people suprised when they find out it's actually a camry! 183,000klm no accidents. Few small scratches but nothing major at all and she scrubs up very nicely log book servicing up to 150,000km including major service with timing belt and clutch changed at 150,000klm (was owned by the daughter of Toyota dealer), owner serviced thereafter - 5000klm interval penrite oil and genuine toyota filter changes cooling system flushed and replaced recently - i have recorded all services whilst in my ownership in the log book. front suspension struts, bushes, bearings replaced at 155,000 car has 7 speaker sound system including sub, amp, alpine stacker and head unit (cd, mini-disc, tuner) but i hardly use the system for any more than to listen to abc news radio on am or a bit of triple j occasionally. i have used this car for the past 18months to get myself to and from work. occasionally used on weekends or going away with my wife and kids. Unfortunately we need a bigger car as mum's shopping trolley and family trips and only way to afford that is for me to downgrade and get something cheaper. This car has never given me trouble whatsoever. it went to a garage to have the suspension fitted and that's it. This car is quite rare with all the GTP goodies so i really don't know what price it will fetch. If you have any interest in this car please post here, email @ blankdvdatgmaildotcom or call 0408159612 asking for Tim.

Hey mate, i wouldn't quite go slamming the mechanic who (apparently) fixed this for you the first time. who's to say he did tighten that bolt but it's since worked itself loose again? Just remember it came loose in the first place and that was from the factory. apart from that rocker cover bolts, like heads, should be done up in a pattern starting from the inside bolts, working your way out tightening each as you go. there will be specific torque settings for these bolts which you need to get right. Otherwise even when you 'think' they are all tight, you may well still find leaks because of the uneven tension. i'd also suggest if you're going to do (or get a mechanic to do) this job, replacing the rocker cover gaskets at the same time would be highly recommended, they are cheap as after all. I live by and highly recommend the motto "do it once and do it properly". It works out cheaper and less time consuming than having to repeat the process. if you don't already have a workshop manual it's probably worth while as it should show the tensioning pattern and the required torque setting. The $30 or $40 which it costs to buy a manual plus another $40 for a torque wrench will be cheaper than paying a mechanic to do this job for you, and you'll still have both items when the job is done. good luck.

i did this exact swap with my brother on his wife's car. i'd suggest getting a low klm donor engine (same 4cyl engine) from an importer - you can get them with warranty etc and really i wouldn't think it would cost much more than about $700, but make sure you shop around. it's a pretty easy swap over just use a slow and steady approach. if it's a manual, lining the clutch back up is about the hardest thing, but just take your time and think through the process carefully and it won't be too difficult. you'll need the usual tools for an engine transplant - decent hydraulic jack, engine stands, engine crane, sockets, spanners etc + you may as well replace all filters (oil [+new oil of course], air, fuel) & spark plugs at the same time & it's also the perfect opportunity to do the timing belt and clutch, should they require replacement. engine swap overs are very satisfying, rewarding, and you get to learn quite a lot about your car in the process. if you decide to get someone to do this for you, expect to pay between $800 and $1000 for labour + the cost of any replacement parts such as those outlined above. -oh yeah, so you don't end up with a big mess on dad's driveway, make sure you drain the tranny fluid before separating the gearbox from the engine!

they must have let the loonies have a go on the computers today...

dunno, but you can measure the stud pattern, call toyota and ask or failing that take your existing spare wheel down to the place where you intend to get the '90 wheels from and compare by retro fitting or side by side comparison.

yeah best bet is to talk to a couple of tyre shops about profiles which are suitable for your application. as for brands, nankang are about the worst you can buy. they don't grip in the dry and are woeful in the wet. if you want something cheaper but something which actually has a bit of grip try a brand called 'simex' or 'firenza' or if money's not an object check out the dunlop sp series or perhaps good year etc.

hope people take note of the bit in upper case, need to be real careful with spring compressors, don't use a cheap supash!t pair. If those things slip off. they will come off hard with potential for putting a huge dent in your car or worse, great injury to anyone standing close by... my personal recommendation is remove the strut assembly, take it to your local suspension shop or mechanics who have the proper gear and get them to do the remove and install of spring / struts. costs about twice what you would pay to borrow the spring compressors but takes away all the risk of injury.

i've been thinking exactly the same thing. the back looks fine but front is well, you've already summed it up, ridiculous. the problem with lowering the front only is that then the car would sit like a drag car (lower at front, higher at back) and you subsequently lose a heap of handling ability through with more understeer. being a front wheel drive already i'd imagine in a sticky situation / wet weather, such a car would easily get the driver into a big mess.

the brake light has to do with fluid level. might be a bit low. i'm also interested to know how much is left in the tank when the fuel light comes on.

i've heard about those complete strut/spring replacements from other manufacturers. wish i'd thought about contacting toyota myself before i got the inserts as the replacements are easy to fit for any DIY-selfer.

Touring has firmer springs (standard height) and Bilstein developed shocks/struts as where a standard gen 4 has Monroe shocks/struts. The other main difference is the Touring has a 17mm rear sway bar and the standard only a 15mm, both have a 17mm front sway bar. What colour are the springs currently fitted to your gen 4? Yellow=Kings, Red=Pedders, Blue=Lovells and Black=most likely original. ah now that's the info i'm after. the springs in my car are yellow (kings) and i've just replaced strut inserts (with kyb) so it's very comfortable, get's over speed bumps without any concern but is still great to fling around corners. i'd love to have put bilsteins back in there. also i was actually disappointed to find kings there because they are renound for sagging. money is a problem now, so unfortunately changing them now isn't an option.

It's sports suspension for the Touring. I think the Vienta's have upgraded as well but not for sport for comfort instead I'm not sure if the struts themselves are any different, possibly a bit stiffer and better quality however the springs are stiffer and lower ride hight a bit. Anyway aftermarket gear is avaliable and in most cases better quality than oem suspension whether it's base model,sports or comfort so it's a bit of a moot point really. fair enuff. my car has king springs. as i'm second owner i do not know full history. the springs weren't pointed out to me as a 'feature' of the vehicle when i bought it. anyway I highly doubt these were stock (could be wrong), but i am scratching my head a bit as to why they were replaced since the ride height doesn't seem any different from stock ?? surely toyota oem would have been better than woeful saggy kings..?

i've got a touring series Gen 4 camry. As far as i have researched it has some kind of upgraded suspension over standard. I'm wondering if anyone can tell me exactly what the difference is please?

hey topdog, thanks for the suggestions. it'll be a week or so before i can get to try that but i'll give it a go for sure!

thanks for your replies, does sound like same problem, wixy. - it is a power antenna on my gen4 sedan. and yeah it does affect reception to some degree. anyway sounds like i just live with it until i can be bothered / can afford to replace.

I've seen one or two other camry's in same situation as mine - whereby the antenna doesn't fully extend. Has anyone else had this problem, how can i fix?