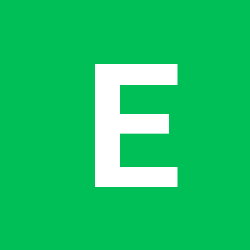 Content Count

270

Joined

Last visited
Community Reputation
0
Neutral
About e240

BUMP - $450 for the lot - I want it gone.

Sorry - haven't kept up to date on this.. Bump item is for sale. New item added

Front Shocks •129010L Pedders Sealed Strut •129010R Pedders Sealed Strut Rear Shock •129011L Pedders Sealed Strut •129011R Pedders Sealed Strut

It won't fit the AVC36R, it will fit the AVC40

Item: Near New Pedders Shocks and Springs for GSV40R, will also fit similar model Camry as listed on the Pedders website. Location:Sydney Item Condition: Used - Near New. Reason for Selling: Bought them Near new as replacement for my Aurion but now planning to go down a different route. Price and Payment conditions: $500 Cheap as Chips for its Condition. I have used them for less than 500km. Shipping: Can ship at buyers expense Pictures: KING SPRINGS for lowering the Aurion GSV40R Used, for less than 3000km. Cheap at $150 for a full set of front and rear. Contact Details: PM or email: leo916@gmail.com

I'm using KU31...no complaints... .It actually performs quite well even in the wet road noise? I actually enjoy it - its nice to listen to what your tyres are doing..

http://www.tirerack.com/tires/tires.jsp?tireMake=Dunlop&tireModel=Direzza+Sport+Z1+Star+Spec

Pretty sure the Falken 452 would perform better. However, for some reason, I never liked Falkens, and this was reinforced when my Falken slicks punctured on me at the track.

I had the genuine ones but they cracked quite easily especially when people pushed against it. ended up getting a cheapie ebay one and am quite happy with it.

Seriously, if you bothered to read, a number of people here have already changed the plugs without removing the manifold . You have not discovered America.