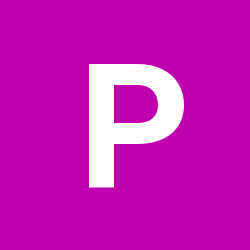 Content count

3

Joined

Last visited
Community Reputation
0
Neutral
Profile Information
Would you be interested in attending club meetings?
Toyota Model
Toyota Year
Location
Annual Mileage
Hi Carlo, I feel your frustration mate. Especially the list of other issues you are experiencing. My Hilux is very consistent with the transmission flare. It does it cold 2nd to 3rd from rev range 1800 - 2200 rpm. It only does it once from 2nd to 3rd when cold and then its right. Even if I have left my car at an overnight airport carpark and I burn around for a few minutes getting out of the carpark it won't do it. I had the oil level checked by the dealer and that has checked out OK. The ability to reproduce the flare is annoying as if I drive it to the dealer the car is already warm. If I leave it with them overnight they may not reproduce it when they get my car out of the workshop. A guy I work with said it's probably a sticky valve in the valve body and that's why it clears so quickly. Another slight and intermittent issue I have is when I take off the transmission clunks before delivering drive through the drive train. I am adamant it is in the transmission, but it's just getting Toyota to experience it and follow it through. I will keep you updated on any progress I make. One thing I have been meaning to do is placing my phone securely in the engine bay from cold and recording/video cameraing the issue to show evidence of it. Regards Steven

Thanks campbeam, I checked the auto oil this morning, cold, and it was about 40mm below the filler plug. I certainly believe this could be a viable source of the issue. Shame it wasn't checked by the dealer on the pre-delivery, 10000km service and as a check up when it had a software update for transmission issues...Any advice on whether this could have a long term impact on the transmission?

Hi All, I have a 2016 SR Hilux 2.8L. On first take off in the morning, the auto transmission flares from 2nd to 3rd at approximately 2000RPM (in ECO mode). Occasionally it will flare from 2nd to 3rd and 5th to 6th when at normal operating temperature. It had a software update on Saturday, but this hasn't fixed the problem. Is anyone else experiencing this issue?