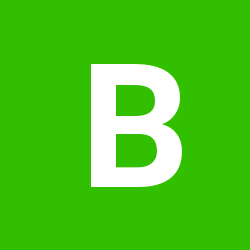 Content Count

7

Joined

Last visited
Community Reputation
0
Neutral
Profile Information
Would you be interested in attending club meetings?
Toyota Model
Toyota Year
Location
Annual Mileage
Hi Jeffy, Yes I've sent them an email but as yet haven't had a reply. I'll call in when next in town but as we are 50Km's out we don't go in more than once per week. Also as there's only one in town they are not all that helpful and their pricing is fairly high. The last time I tried to deal with them they wanted close to new price for the item and when I queried it with them I was told I could always go to Sydney, but that would cost me more. And with a laugh, he just walked away. Bob.

Hi all, I'm looking for assistance. I have a '95 Camry sedan which is in need of some TLC. I will be needing some trim panels such as door panels etc and hope to be able to source in NSW. I'm in the central west so Western Sydney suburbs would be ideal. Where would be the best place to shop either new aftermarket or used please? Cheers Bob.

Hi Ashley, I looked again at the troublesome mirrors only to find it's not the glass that is vibrating but the entire 'head' unit moving on the arm. I've taken the mirror off but can see no way to disassemble and tighten. There appears to be two parts to the arm and the centre piece with the mirror head attached is not held firmly within the unit. May have to invest in new mirrors. Thanks again Bob

Thanks for the info Ashley. I'm away at present in our other vehicle, but will try that when we get back home.

I have a 1995 Camry sedan and find that when driving the glass in the external mirrors vibrates which makes it difficult to accurately gauge just how far back the other vehicles are. Is there any way to stiffen or tighten the glass or does the entire unit need to be replaced. This is happening with both left and right mirrors.