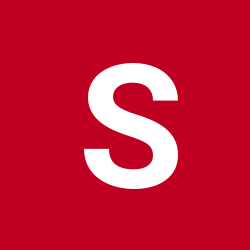 Content Count

1,710

Joined

Last visited

Days Won

1
Community Reputation
1
Neutral
About shaohaok
Rank

Advanced Member


Birthday

10/15/1981
jdm zze123 use the same 6th gear as the zzt231, i think the shorter 6th is an aussie/south african thing

the last i checked it was about 1500-2000

one thing u might wanna think about with these is that the added thickness would make it a little annoying to change gears. less elbow space if that make sense.

might be a better idea to sit down and decide on wat u want the next car to do for u first? otherwise u might end up with something u're unhappy about.

get lost oldman!!! looks like things around here hasn't changed much then

just here to say hello. it's been a while. what's everyone been up to? have i posted this in the right place?

if it was Gran Turismo, it'd all be living in my garage!!

wow the list has grown a little now Show off :P and i've just realised that i haven't added my current car to the list, too. erm... anyway, think i'll just be quiet now

wow the list has grown a little now

ferrari 355 F1 ferrari 360 modena ferrari 430 spyder pagani zonda s audi r8 A4 2L multitronic 996 911c4s landcruiser prius hybrid LS430 LS460 LS600 hybrid GS300 RS200 IS200 celica 1zz celica 2zz zze rolla 1zz zze rolla 2zz zze rolla 2zz blitz supercharged zze128 will Vs zze30 mrs camry sportivo 2azfe camry sportivo 1mzfe ncp42 vios ncp42 vios supercharged ncp13 echo ncp13 echo turbocharged ncp91 yaris ist 1.3L auto hilux 2.7L petrol new hiace diesel, can't remember motor size estima markx eg6 eg5 eg9 ek4 jdm dc2r jdm dc8r - basically a 4door JDM dc2r jdm and audm dc5r evo3 evo4 cb lancer 1.5L cb lancer 1.5L turboed cb lancer 1.5L frontend evo3 conversion challenger ES magna 1.6L libero VX, VY commodore 3.8L Vx SS commodore TS Astra SRi, SRi Turbo Barina SRi E46 M3 E46 330Ci E46 318 E36 316Ti E90 320 E90 335Ci E60 525 W210 E230 W211 E200 Kompressor W211 E55 W221 S350 W140 S600 various unimog trucks merc 2628 military recovery vehicle alfa 147 twinspark selespeed 147 GTA 156 JTS brera V6 current model fiat bravo 1.4 T-jet turbo fiat iveco 6L V12 turbo diesel truck mazda mx5 NA6ce (pop up lights) mx5 NC 2L auto mazda 3, 2L, 2.3L, 1.6L mazda 323 1.6L kia cerato mk5 golf gti mk5 golf gt mk4 golf gti mk3 golf VR4 mk5 golf R32 some passat turbo diesel with DSG new caddy with DSG 1.9 TDi eos opel combo 1.7 TDi opel zafira 1.8 opel astraF 1.4L wagon GD WRX (one after bug eye) GDF WRX GDF WRX STi (pig face?) new impreza (GE/GH) WRX 2.5turbo new impreza (GE/GH) s-gt 2L turbo auto new impreza (GE/GH) 1.5L focus 1.6L hatch mondeo 2L current model cefiro 3.5L current model cefiro 2.3L N15 pulsar 1.6 auto landrover defender 110 skoda octavia A5 1.6 anyway, that's about all i can remember, prolly missed out a couple along the way but u get the picture. most of the cars i've either owned, or my dad's, or rented, or dealer loan cars or press review cars, or military vehicles, or mate's cars

i've had them on a few cars, too and they're all pretty damn good for the road. personally i find the bound a little too soft for the track. but that's the track.

which car do u want to know about? i have access to both. msn me.

yeah i see what your point is northy but lets say it rained heavily for 1 or 2 weeks straight. i know the CAI isnt gonna suck in litres of water but like over 2 weeks time wouldnt there be heaps of really small droplets of water that get sucked up into the engine? and im sure even if its a little amount it cant be to good for the engine. just my theory. could be wrong. funny, i deliberately spray water into my inlet tract. it seems to do my engine some good.

ScanGuage is awesome, i know a few ppl who use them and never said anything bad, except for its boring looks.