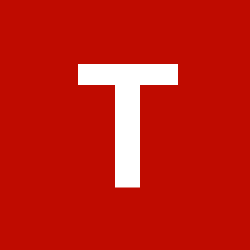 Content count

16

Joined

Last visited

Days Won

2
Community Reputation
8
A Little Bit of Respect
Profile Information
Toyota Model
Toyota Year
Location
Annual Mileage
Honestly its quite an old vehicle now so most people move on and lose interest. If you are expecting some yoda figure to mentor you through this I don't think there is anyone around. But you are first I have heard to try this so good luck to you. Just to add if it was my project I most likely would of just brought a TRD aurion there are still quite a few for sale and they are reasonably priced. Additionally I would probably still take out your existing engine and just fit the complete TRD unit into your car regardless of KM. I would not disassemble a good TRD Engine of its components to then retrofit everything back onto another vehicle that wasn't designed for it. I think its going to be a pain in the *****. If you are really unsure of your TRD engine condition well its the best opportunity now to strip it down and rebuild it. A rebuilt engine should run perfect and be reliable.

Try here Aleksey http://carmate.com/product_details.php?productid=TOYAUR06TRDFB

My TRD Aurion is at 138,000km right now and increasing at 60km daily. I live in a rural area so my TRD Aurion is driven enthusiastically and it has not missed a beat. The only component that did get changed very early on was the automatic belt tensioner, and that was done under a mechanical warranty. In NZ the automatic belt tensioner was roughly $300.00. My TRD Aurion doesn't seem to use any oil or hasn't needed a top up between the 12,000km service intervals. I would also recommend making sure your wheel alignment is correct, as the front tyres are working very hard. The 245/35/r19 tyres are also an odd size so it could be expensive. Currently I run Goodyear F1 Asymetricals and they are now down to 3mm tread depth from approximately 20,000km worth of driving. Please note I am not sure how long the previous owner had the tyres on before I purchased the car. If you are looking for power modifications I would not bother as it is expensive and the gains are generally not there. I do recommend you upgrade the front and rear sway bars as I found this assisted with the torque steer, in my opinion. I also had a strut brace installed. The automatic transmission sometimes does not kick down as quickly as you like, it almost seems like turbo lag, in certain situations. Fuel economy for my TRD Aurion is between 10litres - 11.5litres per 100km and it must be filled with 98octane. I really like my TRD Aurion, it is definitely a compromised (slightly flawed) vehicle but it is a lot of fun because of this. I also have an older turbocharged Subaru, but as a daily vehicle it is awful.

Hi All, Just curious - how do you remove the glossy piano black door trim? I have been prying and levering it but I would like to know if there are any tips and tricks to it. I have been cautious as I don't want to break it. I only want to uninstall it so I can wrap it in a matte carbon fibre vinyl.

This is quite a good video.

For my trd Aurion it was the automatic belt tensioner a high squeaky noise on startup especially if it was cold

I generally agree with the stand-alone ECU But there are some TRD Aurions being wrecked in Australia. https://www.gumtree.com.au/s-ad/revesby/wrecking/toyota-aurion-trd-supercharged-2gr-fe-6-speed/1103692247

I'm not sure if this is new news or not but it didn't come up when I searched the forums. But apparently Dimsport - can reflash your stock toyota ecu. I have been trying to communicate with the italians but I am not having much luck. I am curious if there are any Dimsport dyno tech's in Australia that could be more help? There is only one Dimsport tech in NZ and they only specialist in diesel 4WD and Tractors. http://www.dimsport.it/en/news/dimsport/dimsport-toyota-ecu-tuning-the-big-deal-is-getting-bigger/ DENSO 275036-2110 NEC 76F0038AGD Petrol TOYOTATOYOTA TRD AURION/CAMRY XV40 3.5L V6 Supercharged 241kW

I Just thought I should mention that I also got the Check Vsc light on and it was bank 1 & 2 lean and it was the same hose that literally disappeared. I didn't have the rough idle issue and the Toyota mechanics had no idea why it disappeared. FYI I was also just doing motorway driving when it happened.

Scott I just read through your whole build. Great job and you do take better photos than most.

Thanks for this document it is very interesting.

There are alot of right hand corners in NZ..... To be honest based on my experiences - mechanical failure can happen anytime anywhere, whether its owner neglect, or a poor production batch **** happens when it wants to happen. I will enjoy my TRD Aurion anyway I want, and not live in fear of a mechanical failure - If the car breaks it breaks and I will repair it or upgrade it. There are over 500 TRD Aurion's out there and many more Lotus Exige S and Evora S with the same setup. I haven't noticed a huge recall on either vehicles and most people believe the 2GR-FE is pretty solid.

Damm Auckland is such a small place....I grew up in Papakura and work in Drury/Ramarama. The first owner is actually Toyota NZ HQ - I assume it was a demo or media car - which could be a good or bad thing....The second owner was a photographer who did work for Toyota NZ frequently. Its had all the recall 's done I checked that with Toyota NZ via email.

Hi Scott Yes I was looking for a used daily driver and I saw the other TRD Aurion in Whangarei for 30-32k I think. It had quite low km around 60,000km but it was beyond my budget. Originally I was looking at XR6 Turbo, Mark X and SS etc but the TRD Aurion popped up and I knew it was a rare vehicle. So when I saw this one on trademe for roughly 20k I jumped on it. I got on a plane to Palmerston North about 1week after the trademe ad went up test drove it signed the papers. It got transported up to Auckland in a weeks time to Turners Auctions. Its a little rough here and there as it was daily driven by its previous owner but I am happy with my purchase of course. I am going to do a couple of things to it and thats all really. I am going to install one of these 10.2inch android tablet systems in particular this one below: https://www.aliexpress.com/store/product/Capacitive-10-2-Quadcore-Android-4-4-Car-radio-for-Toyota-Camry-2006-2011-car-radio/1179635_32710547112.html?spm=2114.12010608.0.0.Hw6lfE and maybe some performance enhancements - nothing crazy. I'm based around East Auckland and work in South Auckland - Drury mainly. Let me know if you want to check it out.