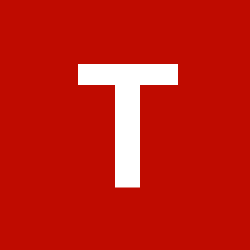 Content Count

29

Joined

Last visited

Days Won

2
Community Reputation
9
A Little Bit of Respect
Profile Information
Toyota Model
Toyota Year
Location
Annual Mileage
Recent Profile Visitors
The recent visitors block is disabled and is not being shown to other users.
Check if your inner wheel guards do not have a hole or tear in them. If it is raining or you go into a car wash the water splashes up into the boot area.

The XEDE is an interceptor ECU, where as the MOTEC is a full-stand alone ECU.

Thanks for the update. Honestly don't worry about the dyno power figure as they are all different. The best measure is going down the quarter mile and your trap speed. The water meth injection looks great as well. On another note is that the smallest pulley you can run? On the TVS1900 you can go smaller pulley as it runs more efficiently than at TVS1320.

Any updates on this epic build?

With the amount of horsepower you are proposing you will need forged pistons and rods. 280kw ATW is not a small amount of power. I still recommend rebuilding your existing motor. (Better to deal with the devil you know). The reason why I recommend rebuilding your existing motor is that you are essentially working on a motor you know everything about once its torn down and rebuilt. Forged piston rods will allow you to exceed 280kw atw without worrying too much of component failure. If you purchase another second hand TRD motor - which will be cheaper, it is not a long term solution. You will not know if the 100,000km was hard or the servicing was done correctly.

Rebuild your current engine with the forged pistons, leave everything else.

Here's the link to the video. https://www.youtube.com/watch?v=fsN56AD1rBs

That looks so cool. So is that an air to air intercooler? It would be interesting to see how much it costs?

Hi maybe you could ask Harrop for some advice directly. Try Matt, he has answered a few of my questions in the past. Matthew Howarth | Performance Centre Advisor Harrop Performance Products 96 Bell Street, Preston, Melbourne, Victoria, 3072, Australia t: +61 3 9474 0900 | f: +61 3 9474 0999 e: matthew.howarth@harrop.com.au| w: www.harrop.com.au

Its very impressive, you are definitely doing well. I think you could document more of this on a youtube channel, if possible.

Awesome, thanks for the pulley offer, but like you I will probably go for the TVS1900 instead. I have been told that the larger TVS1900 supercharger will push more air at a similar temperature to the 1320. I was recommended not to go to a smaller pulley as it will spin faster and compress more air, but the air will be hotter going into the engine. Sorry I assumed there should be more workshops that can tune Toyotas in Sydney. I have found one in New Zealand. I have had the company below reflash a trd map onto a stock Aurion ECU before. I wanted a backup ECU but it didnt work as the TRD ECU is actually different to an Aurion ECU. Advanced Tuning were pretty confident they could reflash my ECU and quoted me $1500NZD, and it would be across 3days. https://www.advancedtuning.co.nz/ I think alot of workshops just can't be bothered to work on the TRD Aurions ECU.

Has it raised any Check engine lights? Also is this the Speedlabs website your purchased the headers from? Speedlab.com

Hi All, This is all good and very interesting. I saved the dyno video (right click save link as) and watched it and 210kw is pretty good for the modifications you have done. My TRD Aurion stock standard was 190kw at the wheels, again different dynos and day. You mentioned that you changed the pulley to a 2.55inch roughly 64.8mm - I think the stock one is approximately 70-75mm? Did you purchase the Monkey Wrench Racing Pulley? and which workshop in NSW pressed your new pulley on? The TVS1900 is the correct supercharger to be bolt on. I have been told that the larger supercharger will compress more air. It is also a better solution than reducing your pulley diameter even further. Most workshops can now tune the TRD Aurion ECU's, are you going to run a flex fuel sensor? so you can run E85 and 98ron as well? If you are going to run E85 only then I would recommend upgrading your fuel lines as well. One question with your Varex Muffler did you have it completely open when on the dyno? I'am looking forward to seeing your results.

Hi I would like to purchase a Toyota TRD Aurion ECU. Thanks.