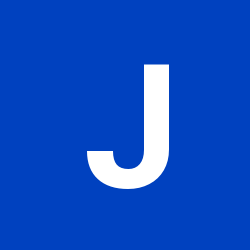 james.dewing
Regular Member
Content Count

2

Joined

Last visited
Community Reputation
0
Neutral
Profile Information
Toyota Model
Toyota Year
Location
Annual Mileage
james.dewing replied to james.dewing's topic in Rav 4

Hi Trent, Thanks for getting back to me- it's an automatic- all the mechanics I have spoken to have said the engine runs fine from their point of view- but then again they didn't inspire me with confidence.... As I mentioned sometimes the engine is irregular when idling and the rpm needle fluctuates slightly.

james.dewing posted a topic in Rav 4

Hi There, I was wondering if someone could give me some advice on my 2003 Rav 4. Sometimes (33-50% of the time) the car appears to struggle with power (or possible transmission?). It is only a problem at slower speeds (>50kmp/h) and is a much more significant problem when going up hill. The car will sometimes shudder and feels like there is no power (compared to when it is running fine). The problem typically resolves itself after a few minutes but can be annoying (especially since I live in a hilly place). When the car is idling the rhythm of the engine is sometimes irregular. There doesn't seem to be any pattern behind when/why this is occurring. I have spoken to three different mechanics who have either given bad advice, don't know what the problem is or suggest that I wait and see if the problem gets worse. Problem hasn't got any worse in the past 9-10 months- but I would like to do something about it. I was away for 2 months recently and, after coming back, the car ran perfectly for ~6 weeks before the problem reappeared. I replaced the battery when I came back- could that have something to do with it? Any thoughts or advice?