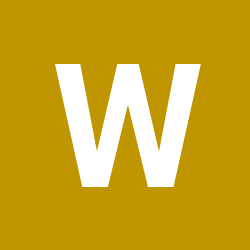 whisselblower
Regular Member
Content Count

3

Joined

Last visited
Community Reputation
0
Neutral
Profile Information
Toyota Model
Toyota Year
Location
Hey Jerro, I should have posted an update on this thread for anyone else reading. Yes I ended up buying a set of 17's s/h from a local tyre place, I got the earlier GSU40/45 wheels with 6 spokes, the later 7spoke ones from the update model don't look as nice imho. I fitted Hankook Dynapro AT 245/65/17 on them, so far they are great, the ride is really nice, you notice a little of that 4WD tyre hum on really smooth bitumen, but on the rough bitumen, highway stuff etc the pitch of the sound is much lower than the stock 19" tyres, less intrusive. I have no want to swap back to the 19's even though we are not going away anywhere right now! I am happy to run the 17's for everyday use, a mate has the same tyres on a patrol, he has taken a couple of mm off the tread in over 30K of driving, he's been offroad seriously with them, no issues. So yeah my advice, get the 17's! So much more choice in tyre, you can drop the pressure heaps more than the 19's, I think the kluger will be very capable with these on it. I want to do fraser island eventually, I have seen some vid of klugers there, look to have regular road wheels/tyres on them but still do fine in the sand, only getting stuck on the cross island tracks in some spots, and proper At tyres would likely have saved them getting stuck too. One thing with Klugers, the alignment is important for tyre wear, with the camber being really important. Scrubbing the outer edge of the tyre especially on the passenger side is a serious problem with all klugers, most tyre places wont bother trying to adjust anything they just tell you there is no adjustment built in. That's not true, but taking the car off the hoist, jacking the left side up, pulling the wheel, cracking the strut bolts then pushing the strut in to increase neg' camber, that's all too hard for most tyre places, they want you in and out in 15 mins. I had positive camber on my front left initially with 1.5 degrees neg' camber on the right. I cracked the bolts on the left side front and rear, pushed all the way in and tightened, torque wrench advised here, its around 220ftlb which is a fair force. This got mine to just off 1 degree neg' on the left with stock 19's and brought the right back to 1 degree, When I put the 17's on the camber was even worse, I lost the 1 degree and went back to half a degree at best of neg'. So I purchased camber bolts from Toyota, they are cheap, for a stock car the most common bolt is the 2 dot one, this gives you 1 to 1-1/4 degree neg camber when installed in the lower hole. I fitted them up, pushed in then let it come back out a smidge and tightened. Back up on the aligner and I was at 1 degree neg' again +/- a couple minutes.

Wow no one with any tyre experience at all?

Hey guys, I have a GSU45 with 19's and the stock tyres that are average at best. I want to use the kluger for holidays in the bush a bit, gravel and dirt roads, maybe sand, no 4WD tracks or rocks or 4WD stuff like that. I was considering picking up some of the factory 17" rims s/h to stick AT tyres on for trips, but swapping the wheels back and forth is not so appealing. Seems not much choice for an AT type tyre in 245/55/19, but quite a lot of choice in 255/55/19. So first up, whats the forum thoughts on the 17" idea, I would look at running something like 245/65/17 hankook Dynapro At RF10's or similar. Secondly, sticking with the 19" wheels, what have other users fitted in order to feel more in control when on gravel/dirt/sand etc? And have you gone to 255 and whats been the end result? I have read on the Highlander forums they fit, but are quite close to the struts.