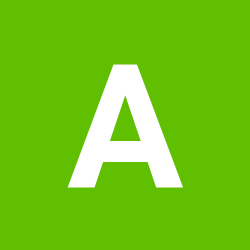 a blackburn
Regular Member
Content Count

7

Joined

Last visited
Community Reputation
0
Neutral
Profile Information
Toyota Model
Toyota Year
Location
Annual Mileage
Recent Profile Visitors
The recent visitors block is disabled and is not being shown to other users.
Hi KAA,

I added some photos of the 19 inch wheels on the Presara to my initial post. Check them out and see what you think.

Alan

Hi KAA, I took some shots this morning and have included some here. Hope it helps you with your choice. The more I drive on the low profile tyres the more I appreciate the better handling and cornering. Alan.

My 2009 Presara traction and engine lights came on yesterday. I turned the engine off and then back on, the lights returned. I left it turned off for an hour. When I turned it on again the lights returned. I took it to my mechanic who wasn't worried. Apparently the traction light can be upset by dirt or small iron based pebbles sticking to the magnetic sensor. The engine light comes on in sympathy with the traction control sensor. My mechanic plugged in a diagnostic tool which showed nothing wrong although he wants to do a proper diagnostic next week. Today when I started up the lights didn't come on and in an hour of use they stayed off. I let you know what my mechanic finds out later next week.

I put 19 inch wheels with low profile tyres on my 2009 Presara and am really pleased with the improved cornering and stability. On uneven surfaces cornering was vague and the car tended to drift off line. With the larger wheels and low profile tyres the car hugs the corner much better and holds its line really nicely. They make the car look even more impressive. I even had a random bloke take a photo of the car because he couldn't believe an Aurion could look so good.

I've used touch up paint with good effect. Use paint thinner about 1 part thinner to two parts paint, I use a very fine paint brush from a kid's paint set. Duco paint & thinners dries almost immediately so you don't need to wait before you drive. Alan

I've just put 19 x 8's on my Presara. Had to get specific 'Off-set' to keep the tyre inside the rim as required in W.A. Very little choice in this size though. Most are 19 x 8.5's. They look great and give a much better road feel and sharper handling. Alan

Thanks for the welcome KAA. Alan.

Just joined up. Have owned Toyotas for many years. Currently driving a 2009 Presara to which I've just fitted 19" x 8", 5 twin spoke alloys. Looks great and gives much better feed back from the road, more traction and firmer handling. Alan.