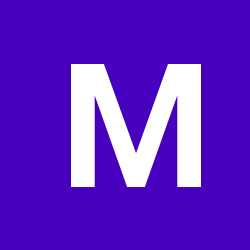 Content Count

179

Joined

Last visited

Days Won

1
Community Reputation
10
A Little More Respect
Profile Information
Would you be interested in attending club meetings?
Toyota Model
Toyota Year
Location
Recent Profile Visitors
The recent visitors block is disabled and is not being shown to other users.
Just fitted a STEDI 3301 light bar on a number plate mount. I used their wiring harness and it was all pretty easy. The trickiest part was getting the wire through the firewall. I live in central NSW and do a bit of night driving and the stock lights are pretty poor. Admittedly I do have oem globes which are much worse than wifes aurion with phillips +120 globes. However, now I have the sun. Long beam, wide spread.

If that fits, I want a photo. Thats crazy wide.

Kyb are good. Have had them on 3 cars and always happy

There is nothing to adjust on the brakes. Possibly the slide pins are rusted and or stuck. Fixing this is about as hard as replacing brake pads.

Where did you get that done, for $250 its a great mod. Was that friends price or just normal off the street customer?

I used to rebuild commodore transmissions - long time ago. The reasons they died were fluid too low, fluid burnt, damage from hitting rocks...idiot drivers... never from too much fluid. When I drain and refill, I measure what comes out and replace the same and another 100ml - roughly. I am paranoid about the level being too low. I think that the worst thing that can happen with overfilling is that some fluid gets pushed out of the air breather hole and makes a mess. So I always go for too much fluid in a transmission rather than too little.

I have pentite LV fluid in mine, at the last drain I used it so there is a mix of WS fluid and the Penrite LV. It has been in for a year. That was the 3rd drain and refill and the car has 239 000km. My other Aurion has 120 000km and it has 1 refill of Penrite in it too. Both cars run perfectly. Your symptoms don't sound like any of the normal problems the U660 has. A guess is that the fluid level is too low. When I drain mine, 2.8 litres comes out each time.

On my 2007 the calipers have PBR written on them. Remove the wheel and look is the simplest way

Thanks, the price seemed amazing, which is great but only if they are the real thing

2007, atx 239 000km. No leaks, no mechanical problems. I have replaced lots of suspension to make it how I like a car to be but no water pump, alternator... replacements. Have drained atf three times and added spin on filter like a canister oil filter, engine oil at about 7 - 8000 km intervals, try to be gentle as it warms up. Im hoping to make 300,000km.

So, 6 iridium plugs for $37? Im tempted just to see what comes. Has anyone elas tried anything like these? I guess they are not really genuine https://www.ebay.com.au/itm/6x-Dual-Iridium-90919-01247-FK20HR11-Spark-Plug-for-Toyota-Highlander-Lexus-3-0L/253585269636?_trkparms=aid%3D555017%26algo%3DPL.CASSINI%26ao%3D1%26asc%3D53396%26meid%3Dd6b789f5392a441f8a97ad56dbd3564b%26pid%3D100505%26rk%3D1%26rkt%3D1%26%26itm%3D253585269636&_trksid=p2045573.c100505.m3226 or these which are shipped from inside Aus, https://www.ebay.com.au/itm/6-X-DENSO-IRIDIUM-POWER-SPARK-PLUGS-IKH20-Toyota-Aurion-Prado-FJ-Cruiser/153096103534?fits=Model%3AAurion&hash=item23a53d266e:g:r94AAOSwC-taLiXC I like cheap, but only if its a good product, crap for little money isnt cheap. Anyone have any experience with buying plugs this cheap?

I had engine light and vsc and traction control lights on for a broken wire for the intake flap that opens up the second path into the airbox. I think the same lights come on for a host of issues, many of which have no relationship to traction control or vsc.

I currently have 235/40/18 tyres which are coming to the end of their life. I think the speedo reads approximately 8-9% faster than the real speed and I know my wheel / tyre circumference is a little smaller than the 215/60/16 stock tyres. Im thinling of going to 245/45/18 which I think will make the speedo pretty close to correct and look marginally better - which isnt really a concern. 245 will be fine on my rims. Has anyone fitted this size? Any issues? Will tyre shops care what size I want? Is it likley that they will not want to fit these larger tyres for any reason? Would they see is as a mod that they could be lible for? I would love to hear about any relevant experiences

That sounds odd - do you mean that the doors jiggle and move because the door seals dont fill the frame to door gap? My car dash rattles a bit in winter - I assume that the plastic parts contract a bit allowing gaps and movements.