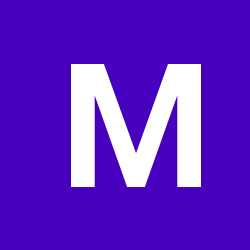 Content Count

202

Joined

Last visited

Days Won

5
Community Reputation
15
A Little More Respect
Profile Information
Would you be interested in attending club meetings?
Toyota Model
Toyota Year
Location
Recent Profile Visitors
The recent visitors block is disabled and is not being shown to other users.
What is the diagnosis you did? Were there trouble codes? I had all the lights come on for different reasons

Mine has 250 000km, no repairs yet other than normal service parts

I have the kluger brakes but all are rda. Pads and discs. Have used them on previous cars too. I think they are good products

Search... there is much discussion of this

They are just 2 sided tape like the rear ones, warm them up and prise off

I have a light bar, stedi is the brand and they sell a wiring loom that plugs straight in. I can see everything with high beam on.

I posted above... now at 244,000km and the noise very rarely happens but when only when the oil is getting towards being replaced. This makes me think that although the vvti pin may have some issue, it is related to oil quality and possibly pressure. I think pressure could play a role as some years ago I had an SSS Pulsar and I added an oil pressure gauge and the pressure (when warm) was fairly consistent at a given rev point until about 5000km or so, then it would drop a few psi and stay lower until I replaced it. This phenomenon may play a role here.

There are 2 types of calipers, I don't know how to tell which is which though.

My filter is not a magenfine one, I will take a pic tomorrow but its the size of a Z9 oil filter- giant compared to the magnefine ones and mine has no magnet. Its a hydraulic fluid filter- its a spin on one just like the canister oil fliters on most other cars.

There were 2 types of calipers on the 2006 to facelift models so take a pad off and take it to the parts shop.

I have always put new kyb shocks in when lowering, that has worked well on the last 3 cars. I dont think anyone really knows - because I dont think lowered of shorter shocks are a thing.

Your 1999 camry probably had pretty worn shock absorbers making it pretty soft.

Kluger brakes, pretty cheap and as easy as changing pads Lower it and new shocks brighter globes - possibly a light bar Wider - possibly larger wheels I have 245/45/18 under a lowered car, rolled guards. I have done all of these and like them.

Ultra racing rear sway bar, cheap and makes a big improvement

The timimg changes a lot as you drive, computer controls it. I doubt that you can alter it.