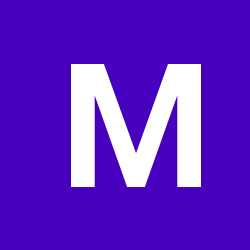 Content Count

190

Joined

Last visited

Days Won

2
Community Reputation
12
A Little More Respect
Profile Information
Would you be interested in attending club meetings?
Toyota Model
Toyota Year
Location
Recent Profile Visitors
The recent visitors block is disabled and is not being shown to other users.
Kluger brakes, pretty cheap and as easy as changing pads Lower it and new shocks brighter globes - possibly a light bar Wider - possibly larger wheels I have 245/45/18 under a lowered car, rolled guards. I have done all of these and like them.

Ultra racing rear sway bar, cheap and makes a big improvement

The timimg changes a lot as you drive, computer controls it. I doubt that you can alter it.

Probably uses less fuel too

Reliable = toyota. My 2007 has 245000km so far repair other than service parts (brake pads, oil, one headlight globe..) = $0. Nil, not anything, none.

Im not sure which wires connected to the lighter, the lighter was not wired up when I got the car

I have a 2007 atx. Can anyone tell me where the best place is to get 12V to wire in a 2 usb phone charger? I got a light bar from stedi and when I ordered the correct switch to fit the blank filler things (to the right of the steering column), I also ordered one of their usb ports that also fits those spaces. So I need 12V. Among all the wiring under the dash, are there any I can tap into without messing up anything else?

I live in a country area - central nsw and more light is pretty important at night, not just longer distance but wider too. I have almost hit lots of critters, daughter almost hit a black puppy out of town... but with the led bar I now have, we see many more animals on the roadside and can slow down, move over... I also got the brightest halogen low beams to help with the same issue. I think that the problem of blinding other drivers is more about aim than light output - although I suppose really crap lights wont blind anyone no matter how badly they are set up.

I have size 14 feet, i have no peoblems with this

Just wondering how many km it has done

Just fitted a STEDI 3301 light bar on a number plate mount. I used their wiring harness and it was all pretty easy. The trickiest part was getting the wire through the firewall. I live in central NSW and do a bit of night driving and the stock lights are pretty poor. Admittedly I do have oem globes which are much worse than wifes aurion with phillips +120 globes. However, now I have the sun. Long beam, wide spread.

If that fits, I want a photo. Thats crazy wide.

Kyb are good. Have had them on 3 cars and always happy

There is nothing to adjust on the brakes. Possibly the slide pins are rusted and or stuck. Fixing this is about as hard as replacing brake pads.