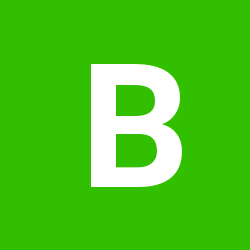 Content Count

148

Joined

Last visited
Community Reputation
0
Neutral
Just under 30K ZEEROLLA- with roof and metallic paint. Yeah, the looks to me are a little 'wimpy'..... its only a little bigger than a getz!! Zee, going from the corolla to this..... it's a shoebox with a really nice interior and ride...... but the whistle as boost builds.... and the exhaust crackle on downchange...... it's so wrong AND right for many reasons I agree it is far from evo! In 6 months i see: 1200KG, 145KW & 320NM....and it should last. I see this more than the looks of the polo.

Thanks Northy, Yes.. tilt AND reach steering wheel.... hmmm dreams :P Once the Vdub is run in and chipped..... i will pay a visit! It made me smile, just in stock form driving it :D

Nek, I've stacked in 58.45 L..... the car was coughing around corners!! When the fuel light comes on, you have at least 10L.... Im never in a rush to fill unless its cheap(er) My lowest average over a tank has been 7.6L/100Klm, all of that was freeway driving to sydney, 4 ppl and luggage, air con off.

Thanks for the comments guys. Hmmm.... Evo9.... I wont be racing KaZe!! Saiya, the facelift stivo has most of the mods done, best check with an owner of the update models to be sure.

My Stivo goes next week ............... Overall Iv'e been very happy with the performance of the car, and you just can't beat the sound of 8K RPM on song.... this i will really miss :( I just got my drivers seat belt replaced today, the second one in 3 years, it seems to cut through where it goes through the buckle, to an unroadworthy condition ...... I am 5'7, 65kg...... sit in a proper way in the seat (arms just bent etc etc) so a normal size guy.... im not a courier, I use about 1 tank of fuel every 10 days. My seatbelt took 7 weeks to arrive, 3 bookings -for a total of 5 dealer visits...... the belt costs around $400. I really don't expect to replace the belt every 18 months... out of warranty and a cost of $400. I wrote to toyota in my survey, asking them to look after the belt out of warranty in the future, and they never replied. If toyota were after "continous improvement".... they would look at this problem and try to really fix it. The stivo has had its fair share of issues, overall the car has been ok. I have has Synchros, cables, ECU-recall, alternator and 2 seatbelts attended to under warranty. Service with these cars is often soooooooo hard, it took toyota 2 years to finally agree that the shifting in my gearbox was sh*te..... So i got 1 year of nice driving. They tried to blame me for the alternator - i have replaced the stereo system.... Im a qualified electronics tech, and have installed over 300 car systems. They have a pretty good product, which I will not buy for a long time, until they put in a few more bucks to the service dept....or never. Last April to June quarter (3 months), Toyota made 4.45 BILLION US$.....more than $50,000,000 per day. they really should put an extra desk girl here and there, I have waited 45+ minutes to collect my car after service 3 out of 5 times.... the car is ready, they just cant get the paperwork done in less than 45 minutes. So.... This is being replaced with a Polo GTI, in silver with a hole in the roof.... once we see 15,000K's, im looking at ECU, goes to about 140kW and.... 340NM of torque.... I know im cheating with a turbo.... but its just too easy to breathe on these engings, and the car comes in under 1200KG. Im really hoping VW are nice service guys... they give you a loaner, which is a start, and I also reckon because they don't do 100+ cars per day, they just might pay some attention to the customers they have. Sorry for the long winded post, but we all know who reads these things, and i wanted to get 3 years of my first Toyota ownership "experience" off my chest. Cheers guys, Pete.

Still here...... 73,000K's on the Stivo. All good!

06/2003 74,000 k's........ Motor is still getting better with the k's. Took me 2 yrs, but the stivo is now a nice drive with the gearbox and clutch done.

Ok, thanks MAX002, I will sell my sportivo, as it seems 'maxed out' at 8,200 when I hear it sing!! I guess we would ALL be better off buying a GENIII commo-something..... I mean, with all that slop in the pistons/rings....oil consumption etc, There's plenty of room for more gains from this motor than ours!! Get REAL MAX...... Get your BIG GENIII d i c k out of a 4 cyl jap forum!!! Get a LIFE ;) And have a nice day.....

Congratulations Neil, Shows how easy you can take a toyota out and have a ball at one of the best racetracks on the planet...... with the right preparations granted. Also, a great show for the stroker kit, a decent hike in power, no extra weight,..... no extra bits hanging on, no more complexity. This sounds like THE mod to do - with intake, exhaust and a port & polish. I was under the impression the stroker kit capped the redline at around 7,6-7,8K RPM. If I can keep my 8k+ redline, i'm really interested in this... $$$$ to do, but in the end, not much more than F/I and really is the better way to go.......if your looking for an easily driveable fast Rolla. Go Trama Stivo '07!

Hey Dejavouz, Try this..... http://au.toyotaownersclub.com/forums/inde...?showtopic=2020 Failing that, try and best isolate when it happens..... and see a dealer with the aim of repeating the fault. "Other occasions"..... is this hours??? Days?? Weeks??? If it is from time to time...... are you buying good fuel?? Batch to batch can vary... brand to brand moreso. Fuel is like underwear.... we all need it, and we all choose differently. I find BP Ultimate seems to work well...consistent, previously i was an optimax man... but found this varied from batch to batch i reckon by about 5% in power...

The Corolla has been testing in 3.0 and 3.5v6 guise, being new gen camry engines. The models being tested are AWD and most likley for Euro and/or North America consumption. The cost on this in oz would be huge (guess over $45k?).... so a turbo/supercharged is likley from TRD oz for the next gen rolla... if they make 1 sporty.

Hey everyone, I have been wondering how some of you guys had so many postings in the club in such a short space of time I was wondering where all the "words of wisdom" were stashed in your MASSIVE post counts....... And here are the words of wisdom?? MY word is F UC KSTICK

Let's get the brakes sorted while we have some time left..... Can I 'give the plug' to a Tarox 10 pot caliper/disc set.. yep 10 pot..... all yours for around 5k oz$ http://www.edworthys.co.uk/product~prodID~800277.asp that should pull the echo up in a FEW METERS from 100 kph

All corollas and many toyotas do this. Many Hondas do it as well, It part of their LEV (Lean Emission Vehicle) system. The engine idles fast to warm up the cat/converter quickly, to further lower emissions. It is not adjustable, unless your good with the ECU. I don't know of anyone who has done this.