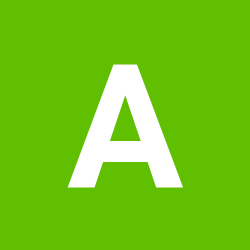 Content count

19

Joined

Last visited

Days Won

7
Community Reputation
24
Good Reputation
Profile Information
Toyota Model
Toyota Year
Location
angoth replied to Cryptocracy's topic in C-HR Club

If i remember correctly the privacy glass is not a full tint as such. It does not have the full range of sun blocking. I'm pretty sure with the tinting I had done the dealership put a clear film over the privacy glass to give it the same properties as the tint.

angoth replied to Surfsideminer's topic in C-HR Club

Yeah... The radar cruise control is awesome. I have even used the stop/start function of it in peak hour and it works like a charm. Brings the car to a complete stop and a quick tap on the accelerator gets the car moving again. I have noticed the heavy breaking when a car turns off the road in front of you. It really does break hard and I will usually disable it when I see someone turning off because it will bleed 30-40km/h off my speed. The AEB has activated once when someone cut in front of me. Now that was an experience, the car lit up like Christmas and a fog horn went off!

My long term average is sitting around 7.1 or so. A thing I have noticed is that my long runs (traditionally my work drive) is usually 6.1 to 6.3 but it's the shorter runs around my local area which can average 8+ that push the longer term average out.

angoth replied to Surfsideminer's topic in C-HR Club

I would be interested to see if you can do the double usb port. Considering it is an entirely different touchscreen and system compared to the European car which does have a usb port in that area. Talking to my dealer he also mentioned that the touchscreens we have in Australia have dab capability it has just been turned off in the firmware. That and the fact that we dont have a dab aerial on the front windscreen but you can pick up those quite cheap. He said they would even be willing to install the aerial and enable the firmware. Looking into it.

2

Congrats Good to see another c-hr of that color on the road :)

I got quoted just under $1000 for the black wheels which is a lot but just couldn't say no.

check for car mats mate. If you haven't got them i manged to get them thrown in for free.

Guys... Just added some pictures in the members ride area if you want to have a look.

And for those interested it is a 2017 C-HR Koba in shadow platinum with a black roof. I had the following accessories added: Tinting Roof rack Front guard with integrated underrun Rear guard Side steps Lime green accents - front and side 18" matte black wheels – dynamic Front wind deflector Had it for just over four weeks and it is an amazing machine and couldn't be happier with it.

Finally go a chance to take some photos. Not the best quality but i will try for some better ones later :-)

interesting that you say the music didn't go very loud with your iphone. Mine seems to be more than fine. What model phone do you have? When the cruise control is set it will bring the car to a complete stop and accelerate again as long as it still has a radar return off the car in front. If the car goes around a corner it stops working. The LDA is amazing. It confused someone who took the car for a drive when he didn't indicate changing lanes and the car tried to force him back into the correct lane. I still dont get why all the reviews complain about power. There is more than enough. It is a car you will love owning.

Yep. Head unit displays both artist and song on the home screen and more info on the dedicated audio screen.

Yep. You will pay sticker. My dealer told me that there has been an edict sent down from Toyota Australia that there will be no discounts on this car. I can usually get fleet pricing through the company i work for and have for every car i have ever bought but no such luck this time. Dealers have some wiggle room on accessories, but it looks like they wont budge on the actual car.

I already have mine. Received it a week ago. Koba in Shadow Platinum with Black roof. My Dealer warned me back in November when I first showed interest that there would be a waiting list. I signed a contract back then dependent on Price, a test drive and me actually liking the car. This allowed them to have the car here in the first batch that arrived. Loving the car. Great to drive. Getting some looks in public as well.

Picked up yesterday. Had it just over 24 hours and still in love with it. Will post some better pictures soon.