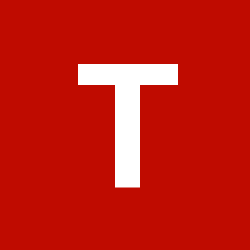 Content Count

581

Joined

Last visited
Community Reputation
0
Neutral
About Tofuboi
Rank

Advanced Member


Birthday

02/28/1986
Profile Information
Gender*
Toyota Model
Toyota Year
Location
How did you find us?
Annual Mileage
Legacy Data
Location

Sunbury, Victoria, Australia
G'day everyone! Never thought after many years I'd be back behind the wheel of a Toyota but what do you know it's all come full circle. After having a gold 2007 Aurion Sportivo ZR6 for a few years. Old Members Ride Here! I said farewell to the TOCAU community and since then I'd gone down the european path with a Mk5 Golf GTI, then down the Subaru owners path with a 2005 Liberty Sedan and now since all those cars became money pits. I'm back to good 'ol reliable town with a 2005 Camry Sportivo MCV36R! It's good to be back behind the wheel of a Toyota once more! :D Bought in March 2018. Toyota Camry Sportivo V6 MCV36R Approx 224,000km on the clock. 5spd Manual Transmission. Completely bone stock (this is something I would like to change a bit. Maybe just give the car a bit of a more meaty sound with the exhaust. Nothing too major.) except the radio which it came with a Kenwood Single DIN but I've since installed a full Android Double DIN based unit in it. (I can't live without my GPS. I'm horrible like that!) Definitely gonna get myself more active on here again back like the old days! I also realised I only have the one photo of it so far. So i'll fix that in the coming days. But for now. Have a backside shot. :P

Yep... Going to be interesting lol.

I think you read wrong, or I wrote it wrong. It's almost due for said service, silly me didn't pick up on it at the time. It's not an issue as I expected high servicing costs. (I know the 60k is especially high due to the DSG service) So that will be all good and get done soon, then tax time will come and we'll be looking at some stuff I reckon. :) I do have some photos. I'll put one up here now just to show since I don't have much time right now. So here's one.

Basically it was the gearbox, my car while it was serviced and maintained regularly. It was driven pretty hard, pretty much every day it would get a full run on a mountain road near my place on the way home from work. Suspension, Steering, Drive-train, Gearbox all got a workout. While the dealership I always got the car serviced at said it was in great condition for what it did (a mate worked at this dealership so he knew the cars history), it was just bad luck for the gearbox to go when it did. Another member on TOCAU had a similar issue where he was quoted an exuberant amount of money to have his gearbox pretty much replaced. It's the same case with this car, while it was changing gears okay, it would slip often from 3rd to 4th, or 2nd to 3rd, depending on what the engine was doing at the time. So I can't say it won't happen to anyone else, but I can say the cars history may of had something to do with it.

Oh wow! I had no idea anyone actually responded. (I wish there was an option to receive notifications when people reply to the thread by default instead of having to manually set it for each thread you post on. Strange!) Yeah Trent it's a bit of a sad story in regards to that. I think that was a real common ground to how Tash and I became mates too haha. :P (Not only that but yeah, they were called the Gold Cousins after all. heh.) Don't worry Daryl, I ain't going anywhere. I'll be sticking around for the most part, then again I haven't been hanging around much anyway. Too much life stuff getting in the way haha. Haha thanks mate. I ain't going anywhere anyway so all good. :) Yeah when I took it in for the trade. The VW Dealership also owns the Toyota Dealership down the road. (Frankston VIC) and they were quite surprised to see an Aurora Gold come in for a valuation. The Mk5 is quite awesome I must say. I am really enjoying it. Yeah it was a sad day as I've said earlier. Toyota did see the car and they are aware of what needs doing to it as it was traded to a Toyota Dealership actually, they rang me back a few days after I took delivery of the GTI and told me while it had done quite a few kms, they couldn't immediately find any issues. Kinda surprised actually that they'd let me know but I guess they just thought i'd like to know haha. I'll admit I have looked at APR's site and took note of the cost of the ECU tune haha. Tax time possibly. :P To be honest in terms of performance i'd say the GTI on a sub 30 degree day is on par with the Aurion. But if it's a cooler day, the GTI would start to pick up over it. :) Turbos don't like that heat. Also I got the DSG, just in time for the uber expensive 60,000km service too! Hooray. <_< >_> Hoo boy. :P All good though, I got that sorted. ------------- Thanks for the words of support though guys, there was a couple of people who weren't particularly pleased about my purchase but I won't name names. But it seems the general consensus is good. :D You never know, it may go to the Annual. :P

If it's just some bowling at the AMF in watergardens I might go. :P Don't look at me for laser skirmish though. Can't stand it lol. I guess i'm a maybe so far. :P

This probably isn't in the right place but eh. :P Hey guys and girls. I know I haven't been on here much in the past year or so but a lot has gone on, anyway that's beside the point. I'm sure some of you remember me. :P On Tuesday I said goodbye to my Aurora Gold Aurion Sportivo ZR6. At 130,000kms, the Aurion began to show multiple signs of wear, things started to go wrong fairly quickly at the same time. Driveshaft boots went, intermediate shaft spline worn, the gearbox decided it didn't like me much either. It was a great car and i'll never forget all the fun it gave me, all the TOCAU cruises I went on and especially the first cruise I ever went on. The 2009 TOCAU Annual Meet in Melbourne was the Aurion's first real cruise and I had an absolute blast. Anyway back to the problems, I got a quote to have everything fixed and to have the Aurion bought back to it's original glory, let's just say it was somewhere in the sub $8,000 to $10,000 mark. I simply couldn't afford to do that and I didn't want to run the Aurion into the ground. It didn't deserve it. Why everything decided to go so suddenly, I wouldn't know. It was serviced regularly and maintained pretty well. So I don't know. :( Since it didn't deserve to be left without repair. I opted for the next best thing for it. Last Tuesday I traded it in for a 2008 Volkswagen Golf Mk5 GTI 5 Door. With mixed responses from people it was expected to be asked, "Why didn't you go for a Toyota again?" or "Why didn't you wait for the new 86?" Simply, it was a matter of me wanting to change. I felt like something different. I also couldn't wait, I didn't want the Aurion to get to a worse point that it was already. If the 86 was out now, I may have considered it, but it wasn't... Anyhow i'll still be around guys. I just won't be rolling in a Toyota anymore... Unless I take my Dad's Gen6 Altise on cruises. :P Please don't hate me. :P

Nah I wasn't out that way on Friday. Went for a huge cruise on Saturday but that's about it. :P

I went the Phillip Island recently and spotted a nice Blue Levin SX. :P Didn't get any photos though! Pretty much followed it the entire way to Phillip Island. ;)

I've been sitting here for 10 minutes now comparing three photos. The 'photoshop', the photo from page 15 of when you got the wheels/tyres and a photo of my own gold aurion to try and spot a difference between the photoshop and the other two. It's got me beat! Are you sure there's a change?

I tend to get around 600km per tank. I use BP Ultimate 98 and have done since I got the car at 33,000km. I agree with Daryl regarding the octane rating and the fact it doesn't really improve your economy at all really. I just use it because well, piece of mind I guess. Mind you I drive around 80km per day and 70 of that is freeway/highway driving, hence where the 600km figure comes from. But that doesn't usually stick depending if I decide to go on a spirited drive or not.

I have to agree with Tash on this one. I thought the attendance on this would be quite large considering it's something different from the norm ya know? Oh well. No biggie. :) Just means i don't have to spend as much money this weekend lol.

It has already been done by someone in the Albury/Wodonga area (NSW/VIC boarder), back in around 2008. It has also been done in the US before also. What do you sell? Oh well there ya go, here I am thinking you were the first person haha. I don't sell anything, I'm just saying I might sell stuff one day to start a project, who knows!

I was laying in bed last night thinking what it would be like if I could somehow show everyone that it's possible to install a turbo onto a ZR6. But I knew it 'd be too expensive, now look what I find hahaha. :) Haven't sold anything yet... But you never know!

I am going to spend a whole day driving around Sunshine and surrounding suburbs and I bet no one will still spot me. :P I'm just that good at hiding! :( Nothing new around Sunbury, haven't spotted Zeinheiger around here either. Since he lives in Sunbury.