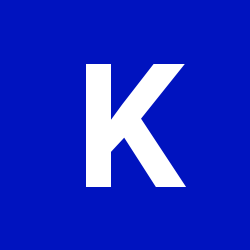 Content count

166

Joined

Last visited

Days Won

1
Community Reputation
3
Neutral
Profile Information
Would you be interested in attending club meetings?
Gender*
Toyota Model
Toyota Year
Location
Annual Mileage
Indeed, very good price for spark plugs, you got. The last time i paid $63 and that was with eBay discount! Now there is 20% off, so comes to around $59.

What is the run on your car, that you are planning to change spark plugs?

Spark plugs on special, for AU $63.60 for six plugs, with the coupon PAMPER20 (20% off). Be quick, I think it is a very good price.

From where did you get the sensor, and what was the cost?

Well now it is even better deal, just for $29 it is the lowest price I've ever seen. Usually this kind special sales happen once every year, you just need to be patient and know the maximum lowest price it can go. If you miss out in the sale at Super cheap the similar sale will happen at Autobarn sometime later.

lol, sounds like a troll😉

For my next upgrade I would be looking for at least 2.0-liter turbo engine, something like like Mazda 6, KIA Stinger/Optima. And the best lesson I've learned is never to buy new car. So my next upgrade will be in the next 3 years only.

Amazon will be opening very soon here in Oz, it would be very good competition to SCA and Repco. Once they start selling good range of auto products like in US, why not it would be an easy choice for everyone.

Ooh excellent, thank you...

Did you you know about the orange 10 years Nulon coolant? Just now I saw it on Nulon website. I've never seen it at SCA before. It could be a direct replacement with Toyota's long life coolant . Toyota also made an ad just for their coolant, it is actually very good ad, especially the end part:

Thank you, the reason I asked about additional drain plugs, after I saw this video: Then I was like... Ooh there is more drain plugs....

Actually looks like both products are exactly the same.

Ooh excellent, I did not pay attention to this product at all. Good to know that it is sold here as well. I don't mind to spray my wheels to get another few years out of them. Last weekend I did my tire rotation, my front wheels were pretty worn out, and the rear wheels where just as new. Now car drives much better. I have Bridgestone Turanza, 119k on them. I think in the video he is referring to "AEROSPACE PROTECTANT" the one sold in Autobarn

Just came across this video: What do you think? Do we have somethings similar here in Australia? I never heard of "303 Aerospace Protectant"...

This is very heavy used, looking filter, spraying with a garden hose, I don't think would be enough. I would soak it in some kind of antibacterial soap or spraying it with Glen 20 or something similar. Also can soak it with vinegar. ---> Cheap does not mean bad at all. Especially for all these different types of paper/fabric filters. You need just to know from where to get it. The original Toyota filter are not made from any kind of special material either. And here is the same thing just with Wesfil logo. Ryco filters used to be Australian made, now it all made in China or Indonesia. The cost of filters can be related to advertising budget. But if you don't mind to spend a little bit more and feel better, why not, get Ryco or something similar. I don't like to promote big brands, because they are already known and there is not much excitement about them. I prefer find source, direct from the factory .