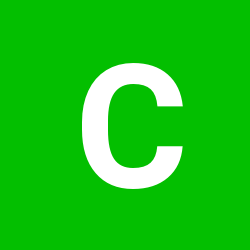 Content count

40

Joined

Last visited

Days Won

1
Community Reputation
6
A Little Bit of Respect
Profile Information
Toyota Model
Toyota Year
Location
Annual Mileage
1. Depends on driving style anywhere from long distance highway driving miss daisy 7-8L per 100km to average of 10 ish L per 100km to Traffic Light GP of 15+ L per 100km. 2. 15 Liters 3. 70 Liters

is the Air Con on when this sound is made? I get a similar sound sometimes and when i turn the aircon off most of the time it goes away.

Generally speaking the 'Lights up like a Christmas tree if there is a fault' is correct in my experience. Normally 3 or 2 lights come on, Check engine and Traction Control/VSC light. It more a Toyota's way of going of **** somethings wrong lets turn everything off so we can't break anything else 'fail-safe' Also i have vague remembrance that the oxygen sensor can come loose or out of alignment. especially after some heavy driving or braking.

I know in QLD if it purple fairy, they will just defect you. Chance they will even look at you is rare. Just having fog lights on in clear weather is running a a decent chance of the boys in blue wanting to have a chat. I would tint personally.

Correct, but generally speaking when it comes to roadworthy and generic alterations the state transport legislation/regulation mimics ADR. Of course there is slight variations. QLD, NSW and VIC legislation almost mimic word for word ADR in relation to Fog lights.

ADR says it can be White or selective yellow. But then again doing HID conversion probably going again ADR anyway. I personally have bright white fog lights. I only use them when I am more out bush/country roads. Depends on your personal taste.

Some tyre places will do a suspension, wheel, rim and alignment check for free.

Lordbug, that is very true. If only I had a spare 20k laying around. Till then I'll keep dreaming.

For a marginal power increase it gonna cost quite a bit. I love my TRD. BUT if I wanted to spend a decent pile of cash for a marginal power, I could have a XR6T make 3 - 5 times the amount of power gain.

Need to do internals, wasn't the Conrods notorious in 2gr-fe of failing? Also how would the transmission take more power? I have always found the auto tranny lacking.

Unbearable as in sound or all round performance? I have Triangles on now except for being a tad noisy they grip good. How long they last is another question.

Depends what you need, for me I am quite a spirited driver. i had Achilles ATR Sports on the front They were good tyre and lasted 20k kms, but at that stage they were moments aways from crucial failure so probably a good tyre for 15-18k kms. They were quite loud on most road surfaces and got louder towards the 15k kms+. I did not baby them and was quite spirited in my driving with no issues on the street. Wet had no issues either with normal driving. I have had a pair of Yokohama Advan Sport on all 4 rims for about a fortnight while i was doing some track fun days and drag strip test and tunes. they were alot quieter then any tyre i have had. Tho unless you doing some on track/drag you do not need them cause it my street driving there is no way i could test the full potential of these tyres. To what I have on the front now is a brand called Triangle. Like the ATR they are a cheap brand. they are quieter then the ATRs and also for spirited street driving they are great, no issues with hard take off at lights or taking roundabouts at speed. In the wet they are a fine tyre unless you throw common sense out the window and try and take off fast or whatever. on the back always been Yokohama Advan Sport, had them since i brought the TRD and the previous owner told me it was the tyres that replaced the original Dunlops. my car now has about ~73k kms This is my experience so far tyre wise. Do you have those Maxxis with the arrow like tread? MA-Z1 Victra? I was so close to buying them.

It more funny when giving it a bit when taking off at lights with a 'boy racer' type car next you. best comment I have got was. "That is a quick Camry bro!"

Just wondering if anyone has tried to install a Boost Gauge to the TRD Aurion? Or have knowledge/experience installing boost gauges onto a Supercharged engine.

I know for a e85 system in a XR6R Turbo at least 2k plus depending on what/how many maps is needed in the tune. I would guess a Aurion would be alot due to custom ECU and etc. Do not get me wrong I have thought about it on the TRD. Just do not think it worth it.